Michigan 4-H'ers represent youth at Honor the Harvest Forum
Michigan's 4-H'ers represent nation's youth at exclusive sustainability forum for leaders and influencers in the food and agriculture sector.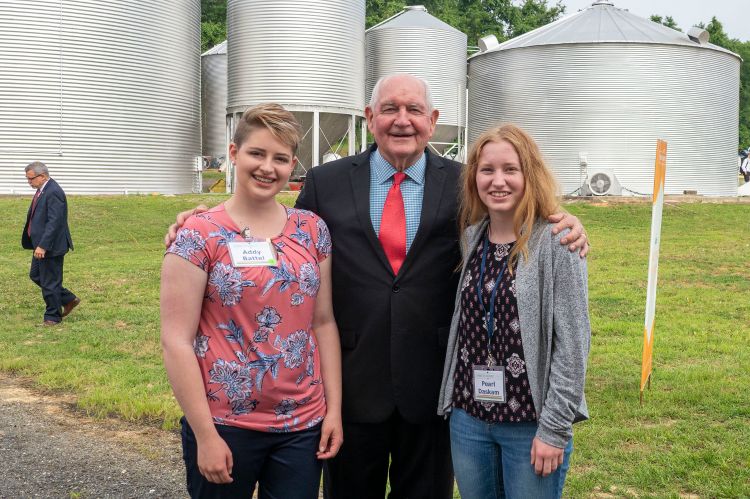 Two Michigan State University Extension 4-H'ers, Addy Battel and Pearl Daskam of Cass City, Mich., represented youth nationwide at the 2019 Honor the Harvest Forum in Maryland, June 4 - 6. Sponsored by the Aspen Institute and U.S. Farmers and Ranchers Alliance, Battel and Daskam were two of just three youth leaders to attend the invite-only forum, where they interacted with notable food and agriculture leaders and influencers, including U.S. Secretary of Agriculture Sonny Perdue and former secretaries Vilsack and Glickman.
The forum gathered leaders from across the food value chain to address pressing issues and to create system-wide initiatives for the future of food, environmental and economic security. The event began with and address from Secretary Perdue. Battle and Daskam shared questions from a youth perspective, inquiring about the Secretary's personal experiences in agriculture and his outlook on the future. Following the forum, Daskam and Battel will remain involved in follow-up work groups.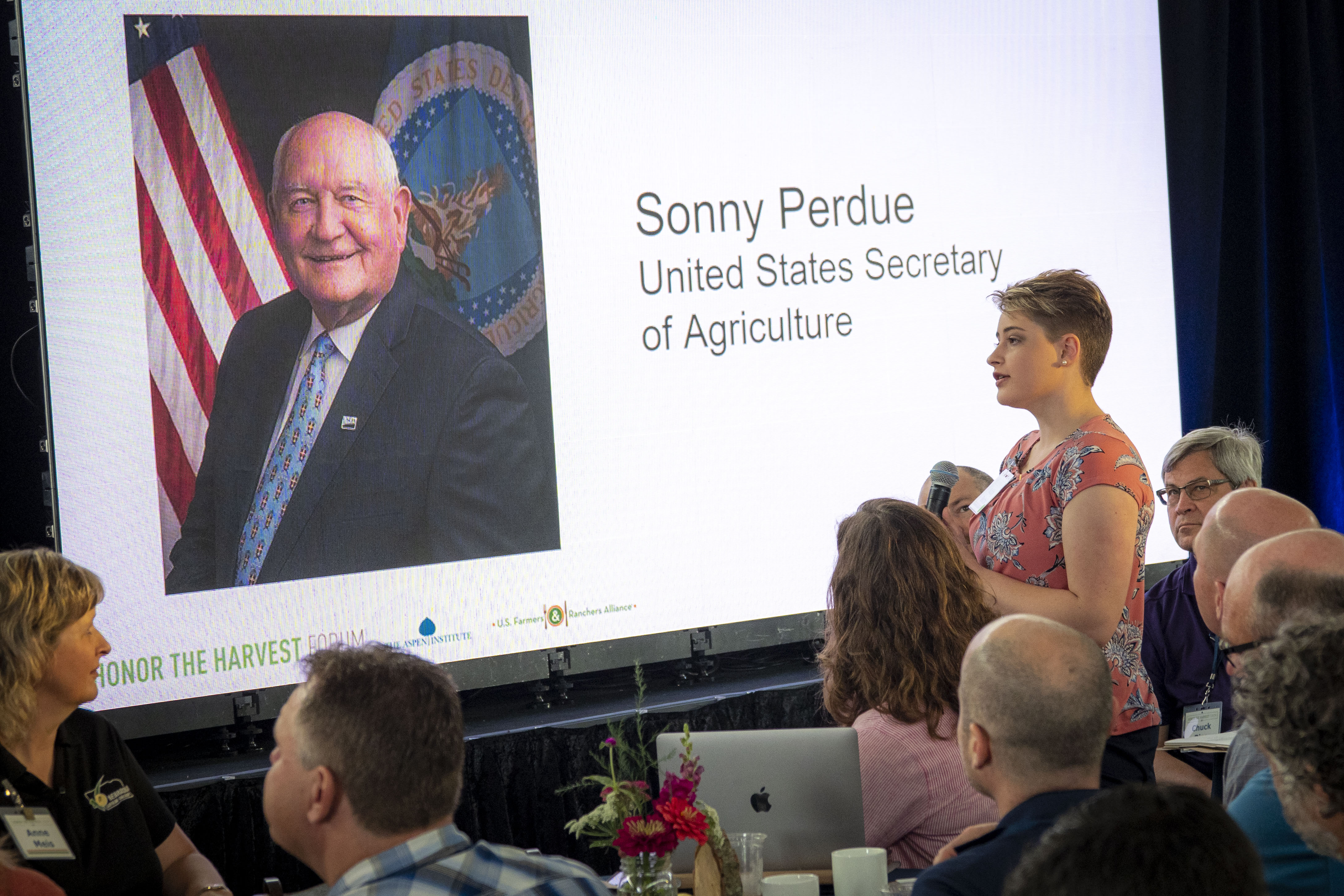 "Genuinely including youth in the conversation about the future of food and agriculture is empowering and important," Daskam said. Battel agreed: "Leaders we worked alongside at the conference valued our thoughts and gave us confidence in the future of agriculture.
Battel and Daskam are involved in the National 4-H Youth in Action program; Battel, as the 2019 Agriculture Pillar Winner and Daskam as a 2019 Healthy Living Pillar Finalist. The two worked alongside fellow 4-H'ers to launch "Meating the Need for Our Village," an initiative addressing food insecurity in their Cass City community. To date, the program has made a $59,000 impact though 10,000 lbs of meat, 2,000 lbs of milk and 200 dozen eggs.
The 4-H Youth in Action Awards, sponsored in part by Bayer, began in 2010 to recognize 4-H'ers who've overcome challenges and used the knowledge they gained in 4-H to create a lasting impact in their community. To learn more about the 4-H Youth in Action program, please visit the Youth in Action website.
About 4-H Nationally
4-H, the nation's largest youth development organization, grows confident young people who're empowered for life today and prepared for careers tomorrow. 4-H programs empower nearly six million young people across the U.S. Through experiences that develop critical life skills. 4-H is the youth development program of our nation's Cooperative Extension System and USDA, and serves every county and parish in the U.S. through a network of 110 public universities and more than 3,000 local Extension Offices. Globally, 4-H collaborates with independent programs to empower one million youth in 50 countries. The research-backed 4-H experience grows young people who are four times more likely to contribute to their communities; two times more likely to make healthier choices; two times more likely to be civically actives; and two times more likely to participate in STEM programs.
Learn more about 4-H at www.4-H.org, find us on Facebook at www.facebook.com/4-H and on Twitter at https://twitter.com/4H.