2023 Michigan Chestnut Management Guide now available
The Michigan Chestnut Management Guide offers important information at your fingertips and is available for free.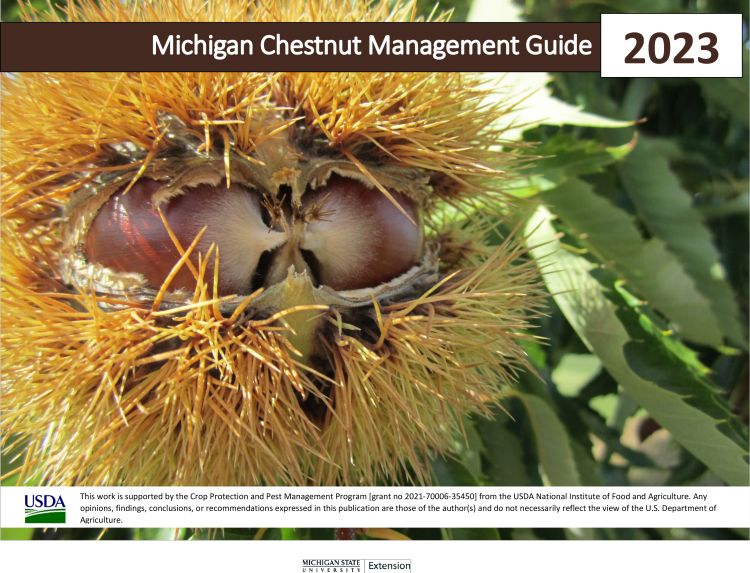 In an effort to assist chestnut growers in making pesticide and nutrient management decisions, an updated "Michigan Chestnut Management Guide" is available at the Michigan State University Extension Chestnuts website. The guide includes a listing of registered pesticides, an orchard activity calendar, nutrient management recommendations, information on seasonal pest occurrence and much more. To protect yourself, others and the environment, always read the label before applying any pesticide.
Stay connected
For more information on chestnut production, visit the MSU Extension Chestnuts website and sign up to receive our newsletter with program announcements and timely management information.
This work is supported by the Crop Protection and Pest Management Program [grant no 2021-70006-35450] from the USDA National Institute of Food and Agriculture. Any opinions, findings, conclusions, or recommendations expressed in this publication are those of the author(s) and do not necessarily reflect the view of the U.S. Department of Agriculture.