Michigan spotted wing Drosophila update – July 30, 2019
Spotted wing Drosophila numbers are higher than ever recorded at this time of year in Michigan; take action to protect susceptible fruit.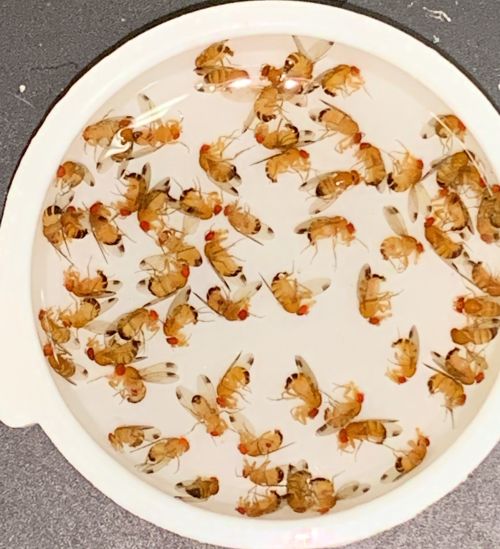 Continued warm weather, high humidity and an abundance of susceptible fruit have resulted in the highest recorded numbers of spotted wing Drosophila (SWD) caught in Michigan State University Extension monitoring network traps at this time of the season in Michigan. With more than 98% of traps being monitored catching SWD flies last week, pressure is high and is expected to continue to be tremendous for this pest through the rest of the season in all susceptible crops that are ripe or ripening.
If you have blueberries, cherries or caneberries that are ripe or ripening this week, they are at risk of infestation. A program for managing this pest should already have begun in susceptible crops. See the most recent versions of SWD management guides offered by MSU Extension.
Growers can determine how well their program is working by sampling fruit using the salt or sugar test to look for larvae in fruit in the days prior to harvest. Please note that this will be the final SWD update for the 2019 season.
Refresh your ability to identify SWD with MSU Extension's Spotted Wing Drosophila Identification Guide.
For more information on effective insecticides registered for use to control SWD, refer to MSU Extension's Michigan Fruit Management Guide for 2019 (E-154).