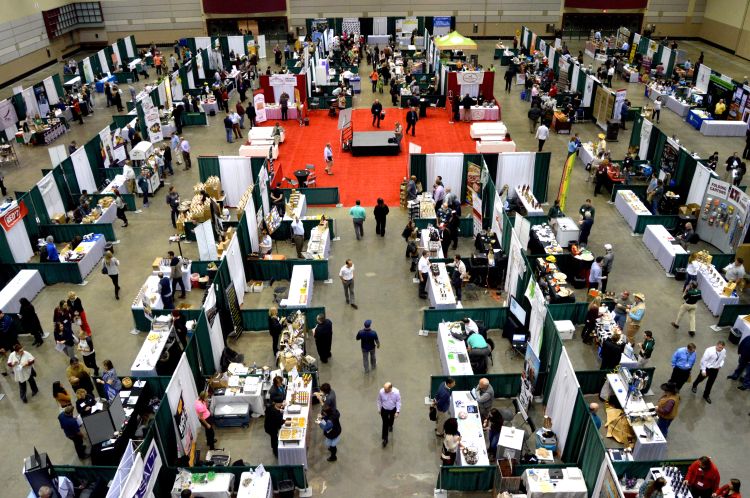 The MSU Product Center within the Department of Agricultural, Food, and Resource Economics will hold the eleventh annual Making It In Michigan Conference and Marketplace Trade Show on Thursday, November 8 from 8:00AM – 4:00PM at the Lansing Center. The theme of this year's event is "Connecting With The Consumer – Understanding Today's Market".
"The MSU Product Center is excited to host our annual event that has become a benchmark for individuals seeking to develop or expand their food and agricultural businesses," states Brenda Reau, Senior Associate Director, MSU Product Center.
"Whether attending for the invaluable educational sessions or showcasing their Michigan products at the state's premier specialty food show, conference participants and trade show vendors will benefit from the comprehensive day's activities including meeting leading retailers and networking with peers and industry experts."
This year's featured speaker is Tabitha Mason, Managing Partner of Zingerman's Cornman Farms. Zingerman's Community of Businesses is known for connecting with the customer to meet their needs and providing great customer service. Great food is one of Zingerman's guiding principles whether it be in one of their restaurants or in their thriving mail order food product business. Attendees will hear Tabitha Mason describe how effective visioning has been an important part of Zingerman's Cornman Farms success and how this powerful tool can fuel business success.
The one-day event features morning educational sessions that will concentrate on different business strategies and topics covering the following:
Building Business to Business Networks
What You Need to Know to Sell Retail
How to Work with a Distributor
Food Business 101
Preventative Controls for Human Foods Compliance
Exporting? Learn More About Global Food Law
Putting Michigan on the Menu
Market Opportunities for Fermented/Pickled Products
Thinking About Starting a Meat Business?
Navigating Legal Issues in Hiring Employees
Clearing up the Confusion on Food Label Claims
Utilizing USDA RD Programs
Conference participants will also have time to network with the winners of this year's MSU Product Center awards and learn from their success stories. Awards will be presented for Entrepreneur of the Year, Start-up to Watch, Best Barrier Buster and Value-Added Agriculture. MSU Product Center innovation counselors and staff members, Product Center clients, business consultants, regulatory officials and food and farming groups will also be available to provide in-depth information and counseling.
The $90.00 per person early conference registration fee includes breakfast, lunch, and educational sessions, digital copies of all presentations and reference materials and admission to the Marketplace trade show.
The Marketplace trade show in the afternoon will feature over 200 new and existing businesses that will be showcasing and sampling their Michigan-made food and agricultural products to the general public and Michigan-based food buyers. The trade show is free to the general public.
More information and conference registration is available at www.productcenter.msu.edu/miim. Those interested in attending can also call Trina Bierschbach at 517-353-7185 or send an email to trina18@msu.edu.