Ming-Han Li, Ph.D., AICP, PLA, PE, FASLA, FCELA Professor and Director, School of Planning, Design and Construction
Director's Message, August 2021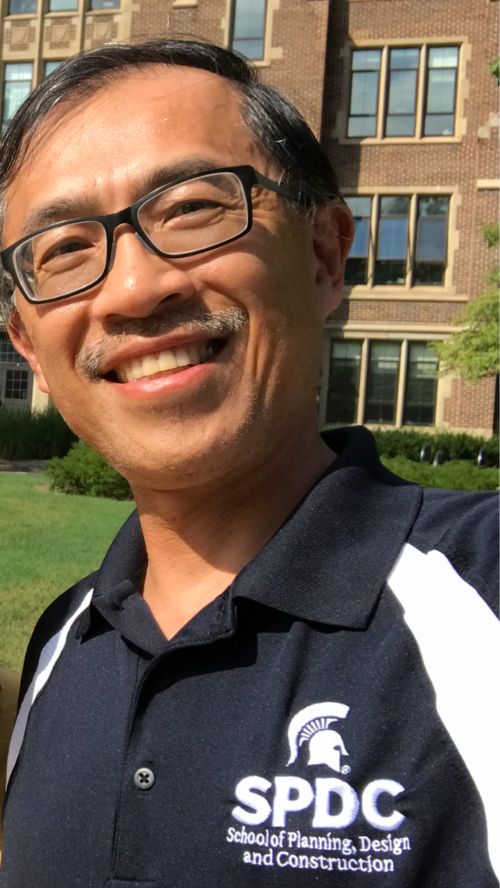 Eighteen months after the university changed to operate remotely and virtually, the COVID-19 pandemic continues its devastating damages to the world. While being affected in many ways, the School of Planning, Design and Construction and the Landscape Architecture Program continue to adjust and adapt to the situation as we fulfill our mission. Looking back as school director, I am forever grateful for colleagues who do their best for students and each other during the time when we could only meet online.
Realizing that the pandemic would not be gone anytime soon, the school has adjusted its priorities to focus on 1) enrollment, 2) research productivity, 3) revenue generation and 4) school climate. I am glad to report that we have met or exceeded our goal in each priority. Once again, this is because of our dedicated faculty and staff who went over and beyond to support one another and collectively, the whole school.
One significant accomplishment of SPDC is that the school has voted to form a standing committee for diversity, equity and inclusion (DEI). The committee has taken steps in developing a strategic plan for DEI. Once the DEI strategic plan is implemented, I anticipate that the landscape architecture profession and industry will be one of our partners in advancing DEI for the built environment.
Through the leadership and generosity of Bob Chipman as well as the support of the LAAAB, the Landscape Architecture Innovation Fund has been created. Funds generated from the endowment will be used to support the LA program's various needs, including students' experiential learning such as field trips, site visits, internships, attending conferences, hosting LA speakers, improving technology for learning, etc. Our program and students are very fortunate to have such support from Bob and the board. Please contact us if you are interested in contributing to the endowment.
Our LA program and school welcome Dr. Fatemeh Saeidi-Rizi who will join us in the fall semester as tenure-stream assistant professor. Fatemeh earned her PhD from the University of Illinois at Urbana-Champaign, her MLA from Virginia Tech and BA in Architecture from the University of New Mexico. Her education background, research interest in health, plus her practical experience will benefit our LA students and diversify our school's scholarship.
Under the leadership of Jun-Hyun Kim, our LA program has been doing very well, given the challenge of the pandemic. The ASLA Club continued to be engaged with its members. I would like to share my sincere gratitude for the LAAAB members and many LA friends for their continuing support. Go Green!