2020-2021 LA Program Update by Jun-Hyun Kim, Ph.D., LA Program Director
Landscape Architecture Program Director reports department challenges and accomplishments during 2020-2021 academic year.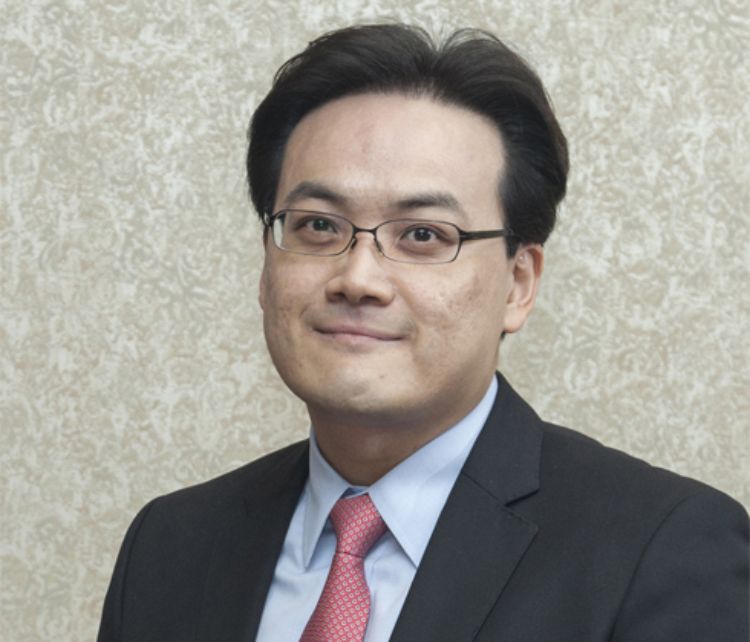 The 2020-2021 academic year was different and challenging in many ways. All of our courses were offered via online teaching, and the program events were also organized remotely. However, this challenging year was an extremely inspirational and proud time for our students, faculty and staff in our program with significant accomplishments in many aspects.

Our program's student enrollment has been significantly increased (40.4% increase) since I joined MSU in 2017. Our students represent the program's diversity with a balanced range of genders, 35% non-white, and 10% international students, and highly competitive in the job market during this challenging time. The program maintained its ranking as the top 9th landscape architecture program in the U.S. by the DesignIntellegence (DI) survey, and was ranked No. 3 in the "Schools Most Hired From" list.

We continued our lecture series with three major events. First, the 2020 Landscape Architecture Alumni & Advisory Board (LAAAB) Distinguished Speaker Series was a powerful and inspirational event with three great keynote speakers: Alma Du Solier (Studio Director at Hood Design Studio), Kona Gray (Principal at EDSA), and Billy Fleming (Wilks Family Director of the McHarg Center at Univ. of Pennsylvania). With more than 200 attendees joining this event, the speakers delivered their experiences and insights during their panel discussion titled "Social Equity in a Post-COVID 19 World: A Designer's Perspective". Second, Robert 'Bob' Ford, founder and partner of the Landscape Architects & Planners, Inc., and Founding Chair of the MSU LA Alumni & Advisory Board, has been inducted into the MSU LA Distinguished Alumni, and presented his inspiring presentation, "Embracing Spaces / Changing Places" to more than 100 attendees. Lastly, Ernest Wong, FASLA, presented his lecture titled, "Challenges and Opportunities in Post-Pandemic Public Space Design and Planning," and inspired our students and alumni joining his lecture.

Our very first LA Virtual Career Fair is now in the books. By taking advantage of virtual environments, over 50 students had access to interviews with 25 firms from states including Michigan, Illinois, Maryland, Texas, Florida, Wisconsin, and Washington. A special thank you to Claire Schleusener, a LA Junior and 2021 Career Fair Chair, who successfully organized our very first virtual career fair. We were also thrilled to host the 2021 ASLA Club Graphic Workshop organized by the ASLA club, our student organization. During this workshop, our alumni, Bob Chipman and Ken Weikal shared their knowledge and skills of the art of hybrid drawings using digital software. The 2020 LA Senior Show was also held as an online event. 10 of our very talented 5th year students (super seniors) presented their creative and research-based solutions to 5 different project sites. In addition, two design studios for LA senior and super senior students participated in the Landscape Architecture Foundation (LAF) Green New Deal Superstudio to develop comprehensive master plans to enhance community resiliency focusing on environmental, social, and economic challenges. We expect our study abroad program will resume this coming academic year, and Dr. Trish Machemer and Professor Paul Nieratko will lead the trip in 2022.

Our students, alumni and faculty shared great accomplishments to increase our impact in community and scholarly activities. First of all, two MSU LA student design teams won the 2020 Michigan Chapter of the American Society of Landscape Architects (MiASLA) Student Design Awards.
2020 MiASLA Honor Award

 

(General Design):

"Belle Isle Nature Zoo Redevelopment: Building Up North Downtown,"

by Chanelle Russ, Maggie Wellman & Yongyi Zhang

2020 MiASLA Merit Award

 

(Planning and Analysis):

"Developing a Revitalization Planning and Design Guideline for Enhancing Land Use Performance of a Shrinking City,"

by Shu Yang & Matthew Diekman



Four LA students received 2020 ASLA Student Awards: Honor Awards (Jonah Hayes and Paige O'Keefe) and Merit Awards (Mai Xiong and Anna Zultowski). Five students, Jonah Hayes, Paige O'Keefe, Jeremy Reece, Mai Xiong and Anna Zultowski were indectedinducted to the Sigma Lambda Alpha Honor Society. In addition, Paige O'Keefe has been selected as the 2020 LAF University Olmsted Scholar.

Our alumna, Deb Guenther has been selected as a 2021-2022 LAF Fellow for Innovation and Leadership for her proposed project on the "Return to Community: Building Practice and Advocacy for Community Wealth Building." LA alumnus, Daniel Wenk was awarded the Alfred B. LaGasse Medal, one of the few ASLA Honors which recognizes a landscape professional for their notable contributions to the management and conservancy of natural resources and public landscapes. Our recent graduate, Stephanie Onwenu co-chairs the recently formed Michigan Chapter ASLA Diversity, Equity, and Inclusion (DEI) Committee. William 'Bill' Johnson received his 2020 LAF Medal for his distinguished work applying the principles of sustainability to landscapes.

An MSU research team with Jun-Hyun Kim (LA Associate Professor and Program Director), Shu Yang (MSU BLA/MED Graduate), Wonmin Sohn (LA Assistant Professor), and Zeenat Kotval-K (URP Assistant Professor) won the Council of Educators in Landscape Architecture (CELA)'s 2021 Best Poster Award for their research presentation titled, "Developing a Revitalization Planning and Design Guideline for Enhancing Land Use Performance of a Shrinking City." Dr. Wonmin Sohn won the prestigious 2020-2021 CELA/CLASS Funds research grant with her research proposal focusing on "Longitudinal Assessment of Development Composition and Spatial Patterns of Green Infrastructure for Effective Flood Control in Growing and Shrinking U.S. Metropolitan Areas." Lastly, I'm deeply honored to win the 2021 CELA Excellence in Design Studio Teaching Award at the Senior Level, and to become the first faculty who won three major CELA awards (Excellence in Research Award in 2015, Excellence in Teaching Award in 2017, and Excellence in Design Studio Teaching Award in 2021) in two institutes in the 101 years of CELA history.

For the academic year of 2020-2021, approximately $200,000 LA scholarships were awarded to more than 30 LA students. I am very proud to list our scholarship recipients:
Hamilton Anderson Scholarship:

Dylan Smith

June Knostman Scholarship:

Andreea Bodea & Katie Mack

Tomas K. and Sheila T. Moore Scholarship:

Mitchell Kreiner
Kenneth and Shirley Polakowski Scholarship:

Angel Cruz & Eduardo Sosa

Jack A.

Anderson Scholarship:

Dustin Krise

LAAAB Golf Outing Scholarship:

Ted Cook, Holly Hennelly & Mai Xiong

MiASLA Scholarship:

Amanda Wakefield & Maggie Wellman

LA Endowment Scholarship:

Eunho Herron, Paige O'Keefe, Jeremy Reece & Brooke Shevela
John Campbell Scholarship:

Paige O'Keefe & Brooke Shevela

William C. and Kathryn Burgess Stenquist Scholarship (1

st

year):

Coryn Brinks, Kylee Dhonau, Zarya Downs, Jackson Dobson & Evan Cameron

William C. and Kathryn Burgess Stenquist Scholarship (2

nd

year):

Max DeLeau, Megan Nichols, Jordan Stacy & Anhad Viswanath

William C. and Kathryn Burgess Stenquist Scholarship (3

rd

year):

Andreea Bodea, Angel Cruz, Matt Hall, Dustin Krise, Katie Mack, Claire Scleusener, Dylan Smith & Andy Song

William C. and Kathryn Burgess Stenquist Scholarship (4

th

year):

Ted Cook, Mitchell Corey, Bridget Guminik, Holly Hennely, Eunho Herron, Mallory Koning, Mitchell Kreiner, TJ Lynch, Brooke Shevela, Eduardo Sosa & Kyle Trautmann
William C. and Kathryn Burgess Stenquist Scholarship (5

th

year):

Paige O'Keefe, Jeremy Reece, Mai Xiong, Yong Yang & Anna Zultowski



As you might expect, so many students in our program rely on financial aid, especially during this difficult time. Also, financial support is often one of the most important decision points for our students and their families to pursue and complete their studies at MSU. We are incredibly grateful for our alumni, friends and donors' generous and robust support to help our students.

Our alumni helped our program by participating in class activities. As in previous years, our faculty remotely invited our alumni and professionals into their classes as guest reviewers or speakers during this year. On behalf of our program, I appreciate our class guests' commitment to sharing their valuable time and advice to guide our students. Our students were excited to have alumni and professionals in their classes, and thank them for their continued support which helps our students become well-prepared young professionals. Our alumni and professionals' continued involvement plays a significant role our success.

The partnership between the Landscape Architecture Alumni & Advisory Board (LAAAB) and our program has never been this strong before. Over the past years, we have built a very strong relationship based on our mutual trust which plays a crucial role to maintain or improve the quality of our program. I thank members of the entire board who tirelessly support our program with ideas/plans to recruit or retain students, provide and support diverse student enrichment activities, participate in class activities, improve our curriculum, offer mentoring and internship opportunities, organize events, and drive fundraising campaigns. Through the LAAAB, the Landscape Architecture Innovation Fund has been initiated by Robert 'Bob' Chipman. This incredible gift will help our program support our student enrichment activities and technology enhancement. There are many ways to help us build a great program. Please don't hesitate to reach out to us.

We recently added two great members to our program. Hannah Brodhead joined our school in Fall 2020 to mainly advise the LA and Interior Design students. She recently served as an advisor for the MSU College of Engineering for four years before joining us. She is bringing immediate and positive impacts to our students from her first day in our school.

From the fall semester of 2021, we will have a new assistant professor, Dr. Fatemeh Saeidi-Rizi. She earned her doctorate in Landscape Architecture from University of Illinois at Urbana-Champaign, after receiving her Master of Landscape Architecture degree from Virginia Tech University and Bachelor of Arts in Architecture from University of New Mexico. Her research interests focus on human-environment relationships regarding the role of urban green infrastructure patterns and characteristics on human health and well-being. We are thrilled to have her in our design studio and construction courses from this coming academic year.

Please share your accomplishments and stories with us. You can follow our official Facebook page (@MSULandscapeArch) to receive our latest news and updates, events, and achievements across the world. I always deeply appreciate your continued support and dedication to our program. Please join me to congratulate our students, faculty and staff who have been getting through this challenging time together. I am looking forward to our first day to be able to see our LA Spartans in-person soon. I also extend my condolences to LA Spartans across the world who may have lost a loved one over the past year. I send my best wishes for health and safety to all LA Spartans. Go Green!