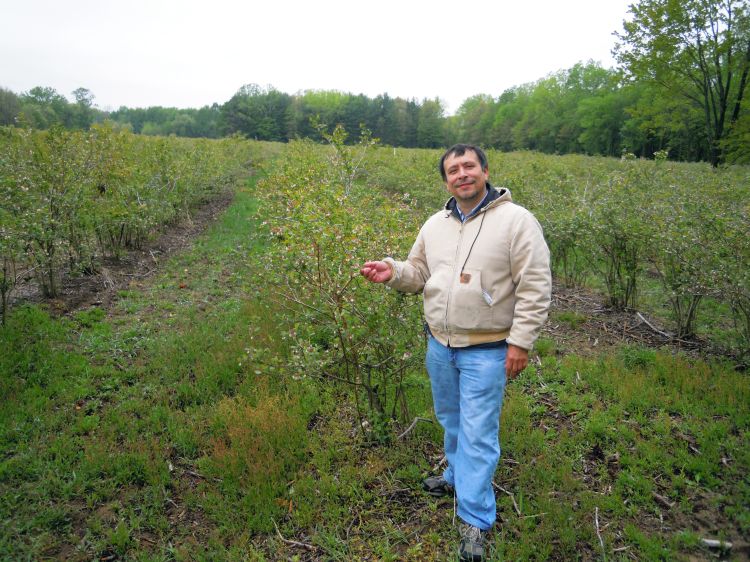 MSU Entomology's David Mota-Sanchez is leading a team that has been awarded $600,000 to bolster an emerging sector of Michigan farmers. Latino farmers are changing the face of specialty fruit production by transitioning from employment in industrial and farm laborer settings to becoming farm-owners. These new farmers face challenges including a lack of agriculture experience, stricter food safety and worker protection regulations, and devastating fruit pests. In addition, cultural isolation, language barriers, lack of business skills and reduced access to markets hinder their longevity as farm-owners.
The leadership team for the project includes co-leader Luis Alonzo Garcia, director of the MSU Migrant Student Services; John Wise, MSU Entomology; and Donald Kuchnicki, Telamon Corporation. Collaborating team partners are Mark Longstroth, Ronald Goldy and Roger Betz, MSU Extension; Dixie Sandborn and Janice Zerbe, MSU Extension 4-H Youth Development Program; Antonio Castro-Escobar, Michigan Department of Agriculture and Rural Development; and Esteban Valtierra, COLPOS.
The funding is part of USDA NIFA's Beginning Farmers program. Mota-Sanchez has brought together partners prepared to train these new farmers as well as address an issue found throughout farming communities—an aging farmer population with fewer young people prepared to farm.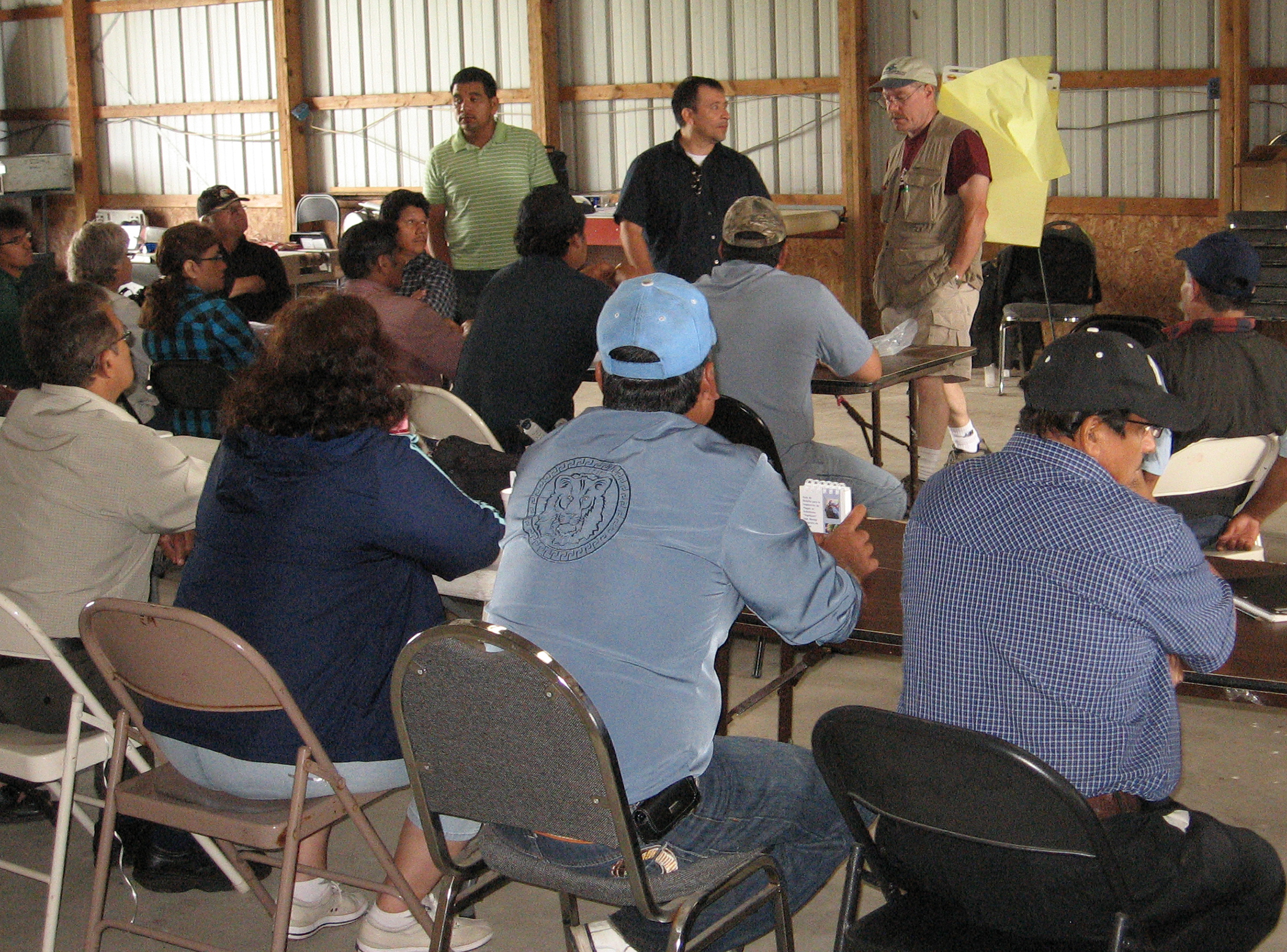 The project objectives aim to advance farming practices of the Latino farmers by providing resources and training in pest and nutrient management, worker safety, food safety and farm business management.
The team will be working with Latino blueberry growers in southwest Michigan. Blueberry production is mostly concentrated in southwest Michigan and the team estimates that a third of blueberry farmers in Michigan are Latino.
"Along with the training to help the farmers succeed in growing blueberries," said Mota-Sanchez, "the project will highlight crop diversification options so that the growers can diversify their farms to increase their sustainability."
A farm cannot be sustainable in the long term if the next generation is disinterested in farming. The 4-H educators on the team will offer programming that trains children of Latino farmers and laborers along with those from non-farming backgrounds to understand and experience farming. Their success in 4-H events will encourage them to consider a career in agriculture.
This project is USDA NIFA BFRDP Award # [2017-70017-26860] Michigan State University-La Cosecha (the Harvest): Increasing the sustainability of first and next generation Latino farmers.