MSU AgBioResearch director recognized for leadership in research
MSU AgBioResearch director Douglas D. Buhler will receive an Excellence in Research Leadership Award at the Association of Public and Land-grant Universities annual meeting on November 11.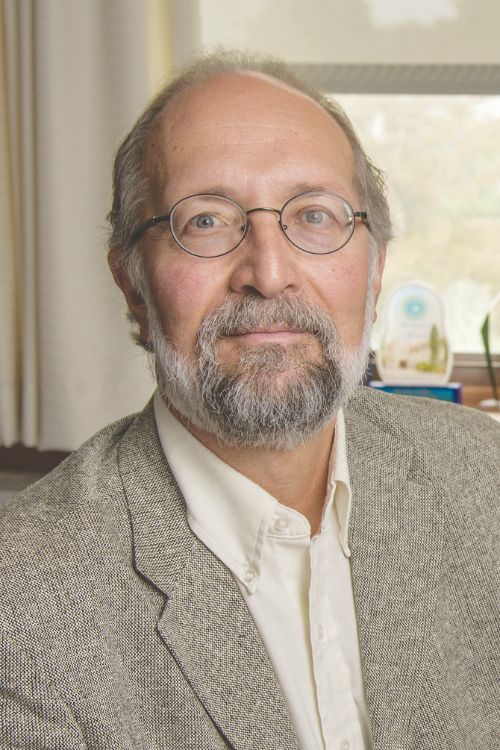 East Lansing, Mich. – Douglas D. Buhler, director of Michigan State University AgBioResearch and MSU assistant vice president for research and graduate studies, will receive an Excellence in Research Leadership Award for his advocacy for agriculture and natural resources at the Association of Public and Land-grant Universities (APLU) annual meeting on November 11.
The Excellence in Research Leadership Awards are given by the U.S. Department of Agriculture's National Institute of Food and Agriculture (NIFA), the APLU, and the Experiment Station Section of the APLU Board on Agriculture Assembly. The awards recognize individuals who have served with distinction in enhancing national research missions and the land-grant ideal through systematic efforts to enhance diversity and inclusion and records of significant accomplishments in the agricultural sciences.
As administrative leader of MSU AgBioResearch, Buhler leads more than 350 researchers from seven MSU colleges and a network of 13 research centers across Michigan. MSU AgBioResearch engages in research that combines scientific expertise with practical experience to generate economic prosperity, sustain natural resources and enhance quality of life.
Before joining MSU as professor and chair of the Department of Crop and Soil Sciences in 2000, Buhler conducted research at the University of Wisconsin-Madison and the USDA Agriculture Research Service. He also served as interim dean of the MSU College of Agriculture and Natural Resources from 2011 to 2013 and again in 2016. Buhler serves on numerous boards and advisory panels including the Foundation for Food and Agriculture Research, the Center for Food Integrity, the Michigan Grape and Wine Industry Commission, and the Michigan Crop Improvement Association.
"[The] research efforts of our nation's land-grant universities develop and harness the 21st century science-based knowledge and solutions required to improve crop yield, quality and nutritional value; food safety; the environment; and other advancements that will drive rural prosperity and economic development," Tom Shanower, acting director of NIFA, said. "NIFA is proud to be a contributor to this success through the capacity and competitive research funding that we provide, and congratulates this year's award recipients."
Other recipients of 2018 Excellence in Research Leadership Awards are:
H. Michael Harrington, executive director of the Western Association of Agricultural Experiment Station Directors.
Shirley Hymon-Parker, associate dean for Research at North Carolina Agricultural and Technical University.
Ian L. Maw, vice president for Food, Agriculture and Natural Resources at APLU.
John S. Russin, director of the Louisiana State University AgCenter's Global Network, and former vice chancellor and director of the Louisiana Agricultural Experiment Station at Louisiana State University.
This article was published in Futures, a magazine produced twice per year by Michigan State University AgBioResearch. To view past issues of Futures, visit www.futuresmagazine.msu.edu. For more information, email Holly Whetstone, editor, at whetst11@msu.edu or call 517-355-0123.