MSU Extension hires new aquatic invasive species prevention educator
Kelsey Bockelman works statewide to prevent invasive species and protect Michigan's waters.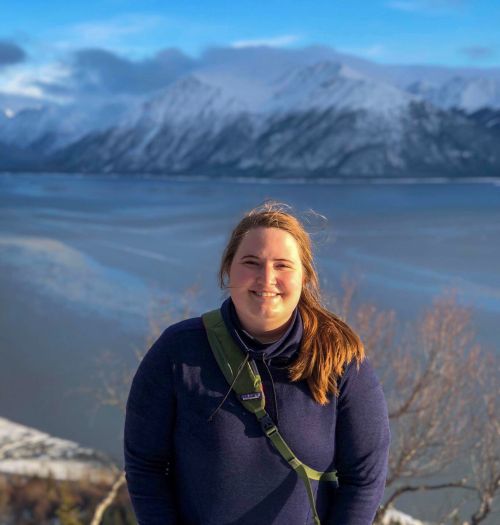 Kelsey Bockelman has joined Michigan State University (MSU) Extension as a water resources educator working statewide, based in Kent County. She is no stranger to Michigan, having been raised in the Houghton Lake area and earning a degree from Grand Valley State University (B.S. in biology) before completing a master's degree in environmental science at Alaska Pacific University in the Fisheries, Aquatic Science, and Technology Lab. Bockelman brings her experience and expertise in aquatic ecosystem conservation, combined with public outreach and engagement, to the MSU Extension team. In her new position with MSU Extension, she will assume leadership of the Michigan Clean Boats, Clean Waters (CBCW) program, working closely with the State of Michigan to prevent the spread of aquatic invasive species. She will also become a key member of MSU Extension's strong statewide Water Resources team.
"Having lived in Michigan most of my life, I have always had a strong enthusiasm for protecting our pristine lakes and rivers that I think many 'Michiganders' inherently have by living here. This enthusiasm ultimately pushed me to spend my career building an extensive background in aquatic conservation and scientific communication through various jobs and schooling across the country," says Bockelman.
"Throughout my graduate career at Alaska Pacific University, I was able to work on several passion projects that included researching fisheries habitat protections, engaging with local stakeholders and industry leaders, and creating workshops for the public to learn about aquatic research. I feel very fortunate to be able to share my skills in aquatic research and passion for outreach in this new role at MSU Extension and of course, to be conducting this work in my home state of Michigan."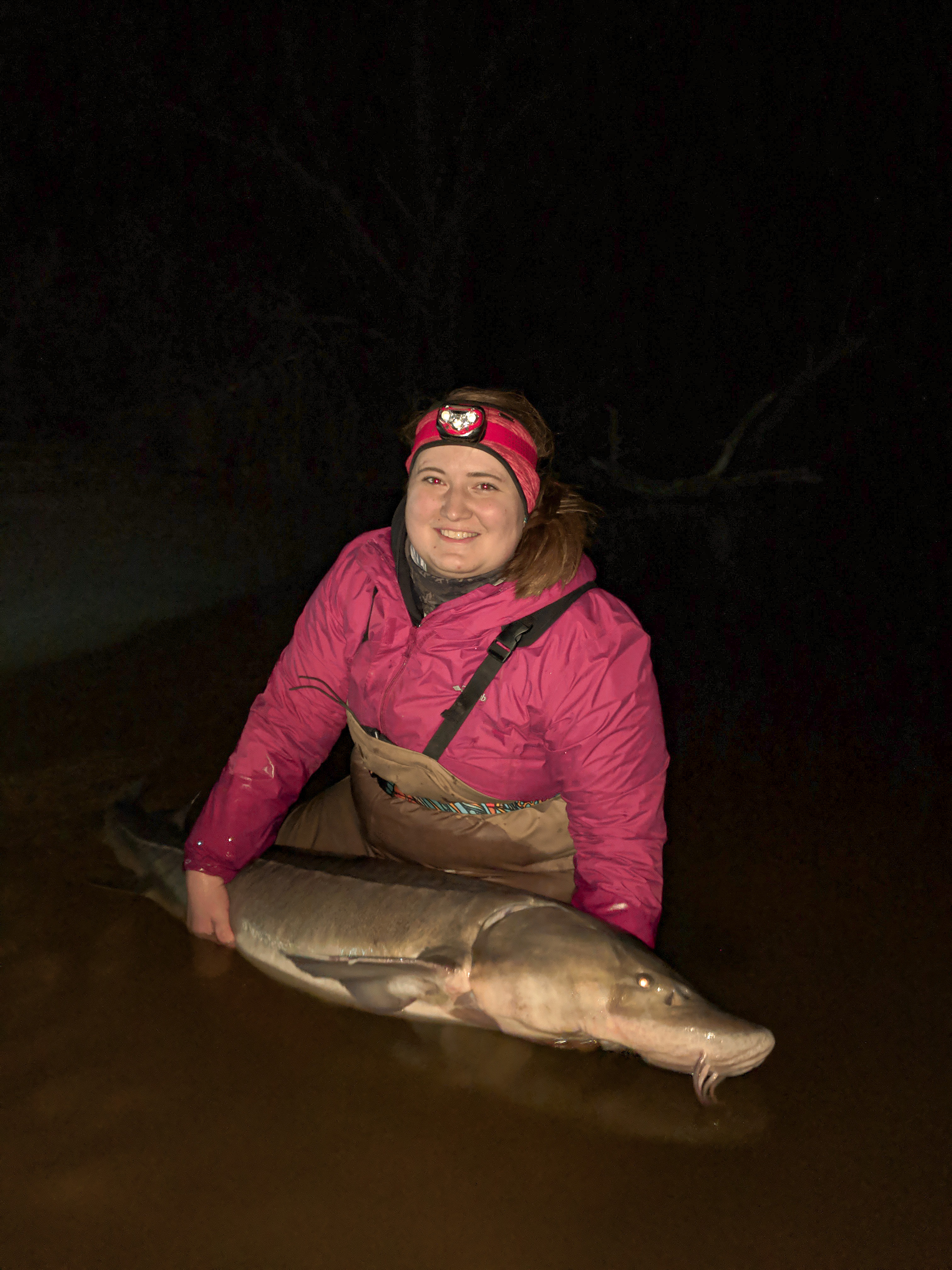 Bockelman began her position with MSU Extension in July 2021 and is based in the MSU Extension office in Kent County with a satellite office in Roscommon County. She provides services statewide and is pleased with her work locations. "I am in a unique position where I am fortunate to be housed primarily in the Kent County office while also working closely with the Roscommon County office. Both offices are near major rivers or lakes within Michigan's waterways and thus provide convenient access to a wide range of boaters and anglers to interact with," says Bockelman. "I am very fortunate to be able to be working in areas that I have called home at different points in my life."
MSU Extension supports healthy inland lakes, streams, and watersheds through education, outreach, and engagement. In addition to Clean Boats, Clean Waters, MSU Extension offers many other public water resource programs, including Introduction to Lakes Online, the Michigan Lake and Stream Leaders Institute, and Michigan Water School.
"I'm beyond excited to have Kelsey join our team of water resource educators," says Josh Gunn, associate director of MSU Extension's Community, Food, and Environment Institute. "Helping people in Michigan understand issues like aquatic invasive species, as well as steps they can take to reduce their spread is one of the most important things we can do in Extension to help conserve our inland waters. With Kelsey's familiarity of inland lakes in Michigan, as well as her experience working with schools and tribal communities, I'm confident that she will help further expand our efforts in this important program area."
Bockelman will apply her knowledge and experience to addressing water resource challenges in Michigan, including focusing on aquatic invasive species. "The Aquatic Invasive Species Prevention educator position is the first of its kind at MSU Extension, which will really allow for me to cultivate and mold what this new position will look like. A few goals I have for some of our current programs, like Clean Boats, Clean Waters and MSU's Mobile Boat Wash program, include branching out into underrepresented areas in Michigan and creating new partnerships to integrate additional aquatic invasive research projects into the programs. Additionally, I plan to explore ways to inspire our youth about invasive awareness through interactive workshops and school events. I think we are in a time where a lot of new engagement will stem from social media, so I am excited to start boosting our message through new platforms as well."