MSU Extension launches 4-H Clovers CODE, an Apple Community Education Initiative, in southeast Michigan
The 4-H Clovers CODE (Creating Opportunities Designed for Everyone) program is for youth interested in exploring coding and creative arts through technology in Wayne, Oakland and Macomb counties.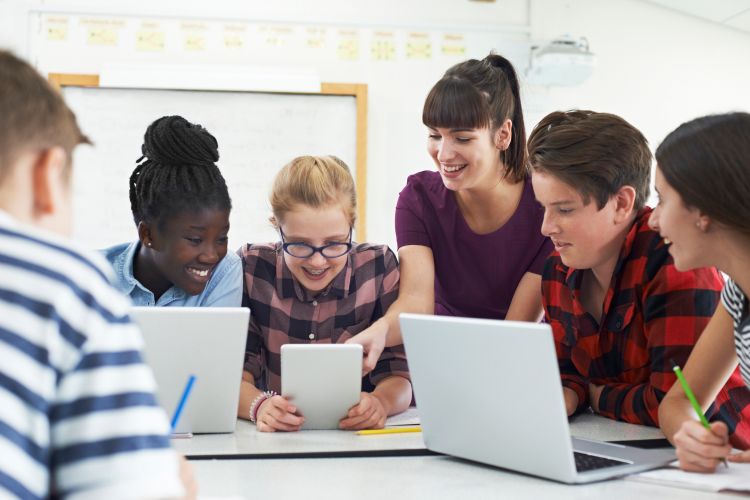 Michigan State University (MSU) Extension 4-H Youth Development has launched a new program in southeast Michigan for youth interested in exploring coding and creative arts through technology.

In addition to helping youth to grow their skills and explore their interests, the 4-H Clovers CODE (Creating Opportunities Designed for Everyone) program will expose youth in Wayne, Oakland and Macomb counties to high growth, high paying jobs in technical and creative career pathways.

"Our goal is to advance STEAM (science, technology, engineering, arts and mathematics) learning opportunities in communities that are traditionally underserved by offering new and innovative learning experiences through a variety of camps, clubs, after school and in-school partnerships," said Jake DeDecker, MSU Extension associate director for children and youth and state leader for Michigan 4-H. "We are thrilled to partner with Apple and other community organizations to help youth learn critical life skills, and to provide an opportunity for them to create and explore using state-of-the-art technology."

The 4-H Clovers CODE program is supported by a gift from Apple. As part of its Community Education Initiative, Apple provided MSU Extension 4-H with hardware, scholarships, and professional learning and support, including iPads and MacBooks, and additional support for a staff member to focus on STEAM programs using Apple curriculum. This creativity curriculum provides hands-on learning in the areas of coding, photography, video, drawing and music.

"We believe technology can play an important role in empowering students to learn, create and engage," said Stacy Erb, director of Apple's Community Education Initiative. "We're thrilled to support the 4-H Clovers CODE program to help bring critical coding skills to the next generation of Michigan innovators."

Developing positive youth-adult partnerships is at the core of the 4-H program model. As such, five youth will be recruited and identified to help with project implementation. These youth will serve in leadership roles, recruit participants, provide input into the educational sessions offered, advise on program scheduling, and help facilitate instruction.

Terrell Jordan, a Wayne County 4-H'er and member of the Michigan 4-H State Youth Leadership Council (SYLC), is one of the youths serving as a teen leader for the project.

"The support from Apple will help expand 4-H to more people in Wayne County by making sure people have the right materials to help them develop skills that they can use to help them go further in life," Jordan said. "I'm excited about learning some coding, which is a skill that I really can use in life and in college."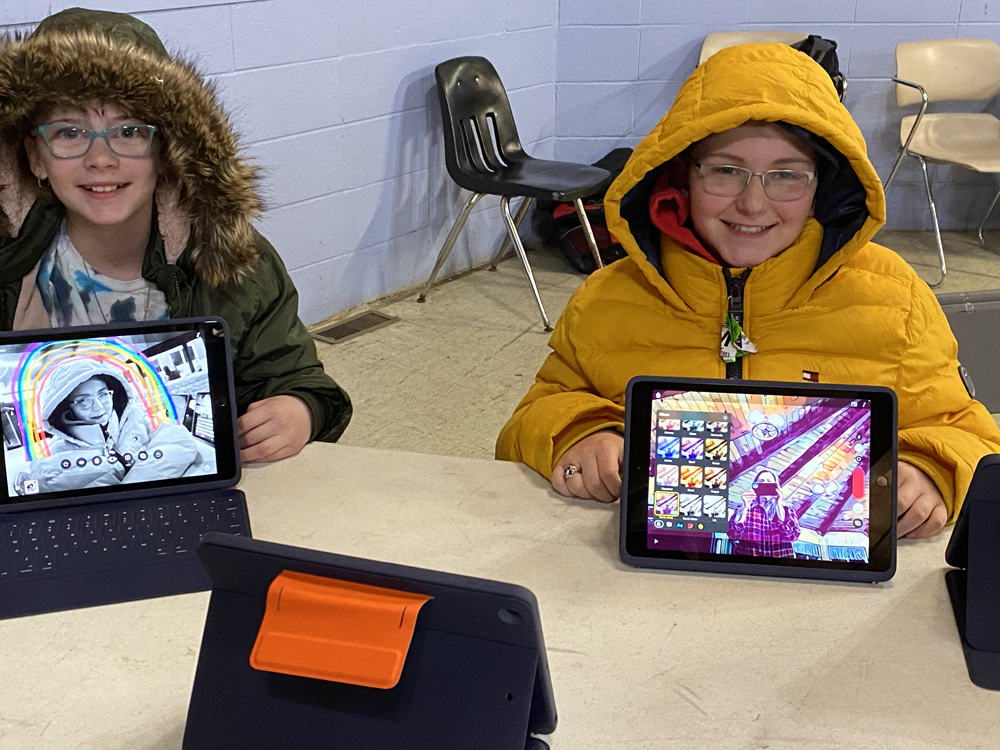 In addition, staff and volunteers who are trained on the curricula will be charged with sustaining and expanding the program, as well as serving as mentors to the youth.

"This project is important to me because our youth will one day be solving problems, exploring their creativity, and driving progress as a direct result of this programming," said Amanda Campbell, a Macomb County 4-H volunteer who is helping to launch this program locally. "I am most excited about learning new ways to interact with our youth and to help our youth develop skills that will guide them on their journey in life!"

"STEM fields are growing at an exponential rate," Campbell added. "It's more important now, more than ever, to ensure our youth have the skills to excel them forward. The skills that will help our youth drive progress and innovation as well as battle challenges. Although not every youth will become a scientist, an engineer, a computer programmer, or a mathematician, STEM programming provides our youth with the skills and methods of thinking to enable them to problem solve, explore options, and engage creatively."

4-H Clovers CODE is open to youth ages 5-19 in Wayne, Oakland, and Macomb counties with a special emphasis on middle school youth. The program launch includes five short-term 4-H SPIN (SPecial INterest) clubs in each of the three counties, one club in each of the five areas – coding, photography, video, drawing, and music. In addition to the SPIN Clubs, two camps will be offered over the summer months.

MSU Extension is actively seeking additional community partners (after school programs, in-school programs, libraries, etc.) interested in collaborating on program implementation. To learn more about how to partner or how youth may join the program, visit www.canr.msu.edu/4-h-clovers-code.