Is MSU Extension workforce preparation programming having an impact on Michigan youth?
Michigan State Extension provided workforce development programming to almost 1,300 young people during 2017.

Michigan State University Extension hosted 74 events, programs and workshops across Michigan that included workforce preparation educational content such as interview skills, resumes, networking and team building. The outcomes for our workforce preparation programming include:
Youth participants learn about the basic skills necessary for employment.
Youth participants apply appropriate employability skills.
Venues for our workforce development programming ranged from workshops, camps, mentoring programs, pre-college programs, special topic programs, special events and in-school and out-of-school learning opportunities. In addition, we worked with audiences in a variety of locations including juvenile justice systems and summer employment programs.
The breadth of our topics included how to present yourself, team building, how to create a resume or portfolio, the importance of networking and a good business handshake, dressing for success, interview and job search skills, including completing job and scholarship applications, and mock interview experiences as well as the importance of follow-up with thank you notes. In addition, some programs included teaching adults and youth about options for funding post-secondary education.
After participating in a 4-H workforce preparation program, the results from those participants surveyed indicated:
90 percent know the importance of networking.
90 percent are aware of what employers look for in a job application or resume.
90 percent had created a resume.
90 percent were prepared for a job interview.
85 percent are aware of personal characteristics needed to be successful in a career.
88 percent feel confident in his/her ability to identify challenges in the workplace/career and find solutions.
85 percent can identify resources to assist him/her in his/her career maintenance and development.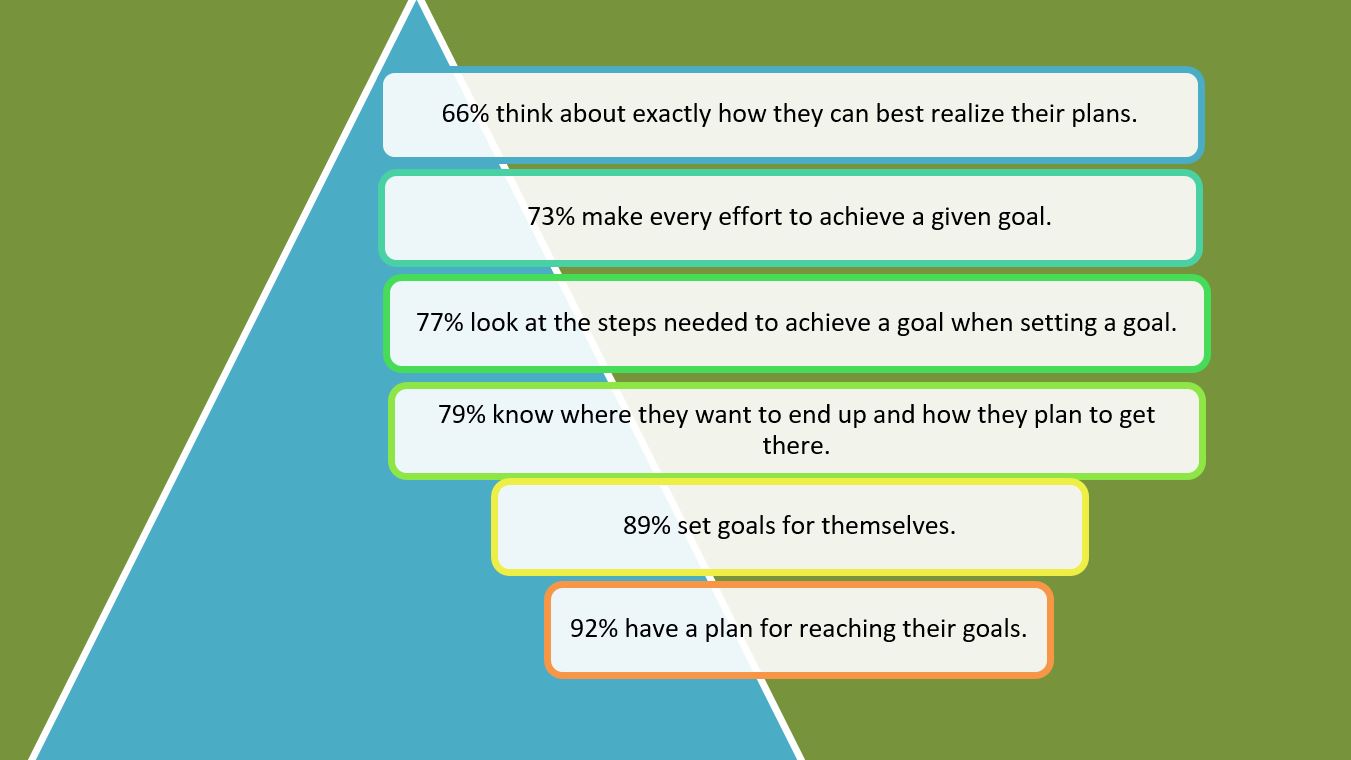 Michigan 4-H workforce preparation programs also encourage goal setting. For the first time, a group was asked to respond to a set of goal oriented questions after participating in a workforce preparation workshop. As a result of their 4-H experience:
66 percent think about exactly how they can best realize their plans.
73 percent make every effort to achieve a given goal.
77 percent look at the steps needed to achieve a goal when setting a goal.
79 percent know where they want to end up and how they plan to get there.
89 percent set goals for themselves.
92 percent have a plan for reaching their goals.
Is MSU Extension having an impact with workforce preparation programming? The results demonstrate that this important content is benefitting youth. Participants indicated the following when asked, "How will what you learned in this program help you in the future?"
"It will help for my senior year portfolio, resume and exit interview for graduation."
"I know more clearly what a good resume looks like and it is always good to practice problem solving, teamwork and management."
"This program has given me a guideline for what to expect as an adult. This has helped me learn how to apply and go for a job."
Michigan State University Extension and Michigan 4-H Youth Development help to prepare young people for successful futures. As a result of career exploration and workforce preparation activities, thousands of Michigan youth are better equipped to make important decisions about their professional future, ready to contribute to the workforce and able to take fiscal responsibility in their personal lives.