MSU Institute of Agricultural Technology appoints Nathan Westfall to associate director
Nathan Westfall named associate director of the MSU Institute of Agricultural Technology.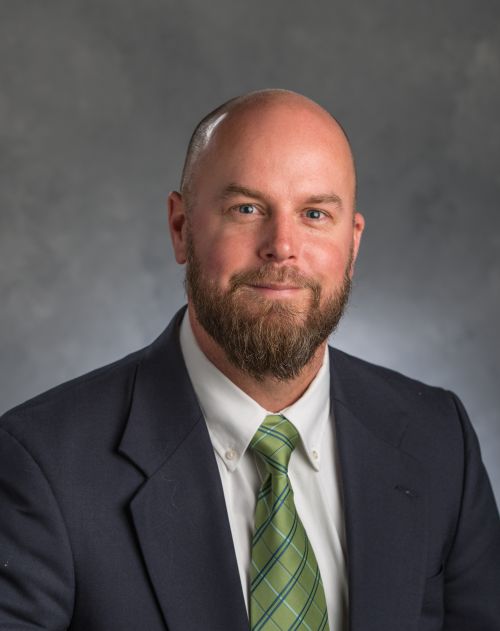 EAST LANSING, Mich. -- Nathan Westfall was named associate director for the Michigan State University (MSU) Institute of Agricultural Technology (IAT), effective April 15, 2019.
Westfall is the current assistant director of student recruitment for the College of Agriculture and Natural Resources (CANR) and has been splitting his time between CANR and IAT students.
Prior to coming to MSU, Westfall worked in undergraduate recruitment and admissions since 1998 at Coastal Carolina University, Central Michigan University and Vincennes University. He has been a part of CANR student recruitment since 2010.
The associate director role is a new position with responsibility for assisting IAT Director Randy Showerman with the overall coordination and management of IAT.
"This position is a great opportunity for my own professional growth, and I'm glad that I will continue to be a part of the College of Agriculture and Natural Resources," said Westfall. "I have worked in higher education for over 20 years in student recruitment, leadership education and development. I'm excited to apply my experience to helping IAT continue to grow."
As associate director of IAT, Westfall will provide strategic leadership and direction for enrollment management. He will also work alongside the director in developing an operation procedures manual that will provide policies and regulations for IAT. Westfall will also be responsible for faculty and staff development that will educate, encourage and mentor students.
"This new position and Nathan's familiarity with IAT will help us grow in programming and prospective student recruitment," Showerman said. "IAT has a range of new opportunities with new curriculum and community college partners. Nathan brings to the position experience and enrollment management knowledge that can help us move IAT into the future."