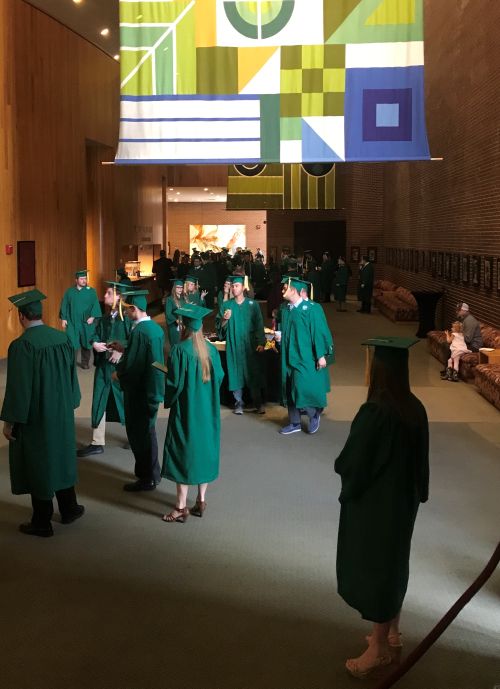 EAST LANSING, Mich. – The Institute of Agricultural Technology (IAT) is celebrating 125 years of supporting practical agricultural training starting as short courses at the State Agricultural College, now Michigan State University (MSU).
In 1894, 23 students were enrolled in the first short course class learning about dairy management and how to care for cattle, process raw milk and make butter. Short courses were established to address agricultural needs in Michigan and were offered in the fall and winter between crop harvesting and planting.
Today, close to 500 students are enrolled in 13 different IAT certificate programs in East Lansing and at partner community college locations around Michigan. On Saturday, March 31, 164 of those students graduated in East Lansing.
"The original goal of the short course programs was to provide courses for youth in rural Michigan that were working on their family farms," said IAT Director Randy Showerman, also an IAT graduate. "One of the keys to IAT is the connections to the agricultural industry. Those connections provide direction for how we grow IAT moving forward."
The short course program was renamed the MSU Institute of Agricultural Technology in 1968. Monroe County farmer, Donald Woelmer, studied in the short course program in the late 1940s and early 1950s. To support the family farm, son Tom Woelmer also enrolled in the renamed Institute of Agricultural Technology, studying vegetable production and graduating in 1982.
"IAT prepares you for a changing industry," said Tom Woelmer. "It gave me the resources to adapt to the changes in agriculture."
His advice to incoming IAT students is to take a range of classes in different areas, including general business and management classes.
"Take classes outside your immediate interests that will prepare you for changes," Tom Woelmer said. "Take some classes in accounting. Do a budget. Find out what is needed to be profitable."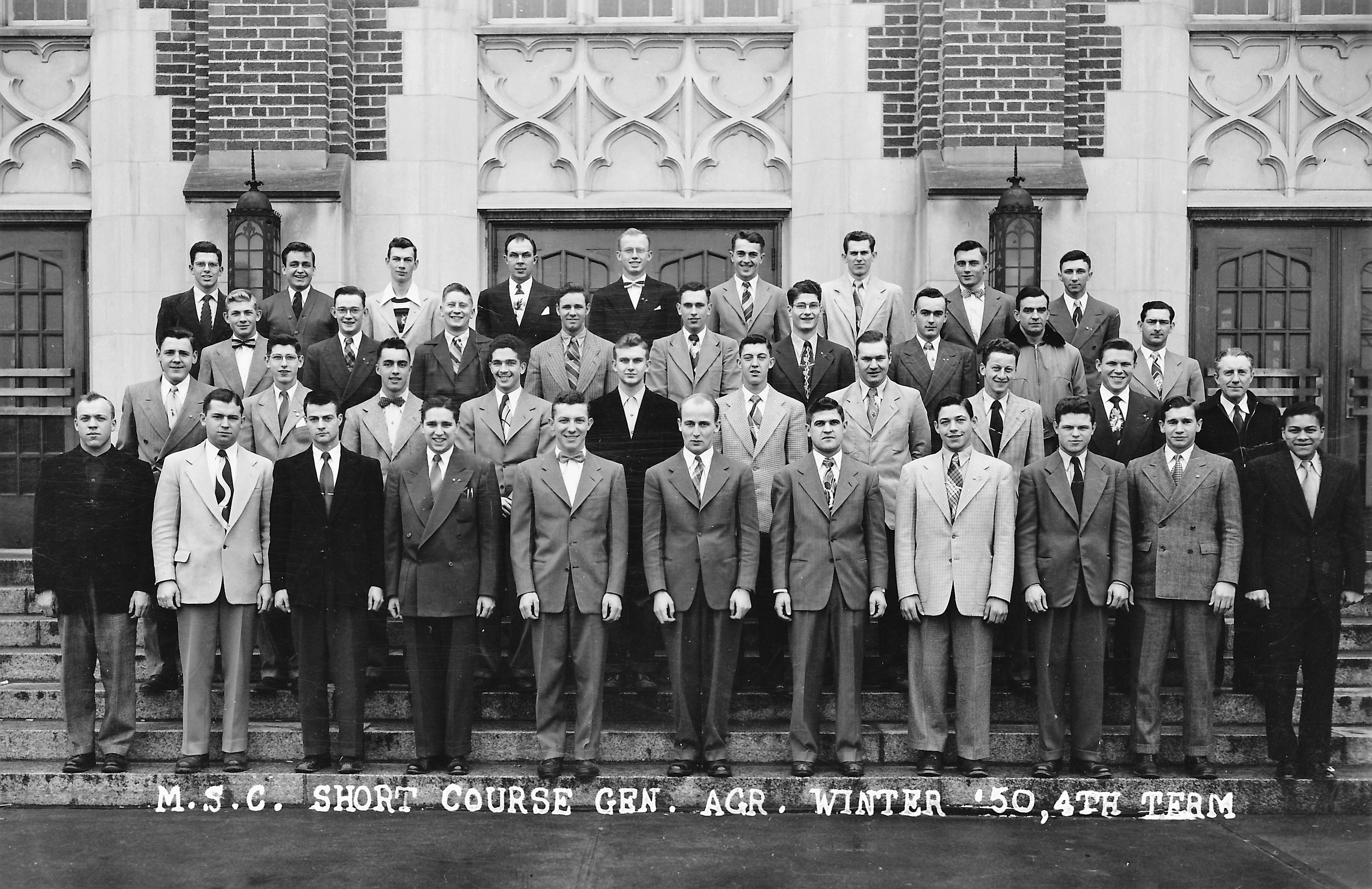 Statewide access
As the East Lansing IAT programs grew and took shape, a need for training in other Michigan locations became apparent. In the 1990s, IAT added its first community college partner, Northwestern Michigan College in Traverse City. In March 2019, IAT added its most recent partner, Bay College in Escanaba, expanding its reach to the Upper Peninsula.
"This model helps address the education and training needs for people who are place bound and may not be able to attend courses at MSU's campus in East Lansing," said Showerman.
Between courses, fieldwork and a required internship, students gain real-world experiences, apply what they learn in the classroom and make industry connections to further their careers after graduation.
Expanding opportunities
The IAT program can open doors for students who are seeking an option other than a bachelor's degree. For Amy Fouty, the IAT turf management program provided just that opportunity.
"I wasn't always the greatest student and the IAT program it gave me the opportunity to get into a great institution like Michigan State," she said. "It bridged that gap."
Fouty is the MSU assistant athletic director and sports turf manager, as well as a 1996 graduate of the IAT turf grass management program in golf. She said the IAT courses, lab work and internship provided her with foundational knowledge, but then she had to put in the hard work.
Fouty worked on golf courses for eight years before moving into university turf management first at the University of Michigan in 1999 and then at MSU in 2003. She now manages MSU fields and outdoor facilities, including Spartan Stadium.
"The IAT program at MSU set the baseline for my career," she said, "but then I had to go out and learn the job."
Looking ahead
IAT collaborates with business and industry groups through advisory groups to provide direction into workforce development needs in Michigan. These connections also help with the required professional internships that are a part of the certificate programs.
In 2019 and beyond, IAT continues to evolve to support growing needs in Michigan in different certificate program areas like food processing, livestock management, fruit and vegetable crop management, electrical technology, landscape management and viticulture.
"One of the keys to IAT is the connection to the agricultural industry and community colleges in the state," Showerman said. "Those connections provide direction for the future."
This article was published in In the Field, a yearly magazine produced by the College of Agriculture and Natural Resources at Michigan State University. To view past issues of In the Field, visit www.canr.msu.edu/inthefield. For more information, email Holly Whetstone, editor, at whetst11@msu.edu or call 517-355-0123.