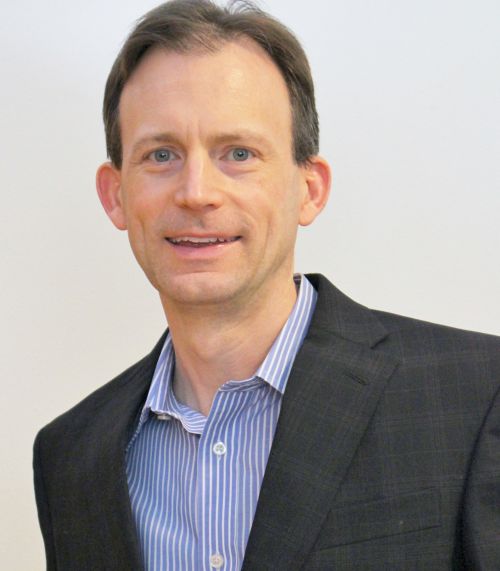 Matthew Daum, Ph.D., has been named director of the Michigan State University (MSU) School of Packaging in the College of Agriculture and Natural Resources (CANR), effective January 2, 2020.
For the past twenty-five years, Daum has worked at HP Inc. (formerly Hewlett Packard) based in Boise, Idaho. Since 2016, Daum has been HP's Director of Engineering for the LaserJet toner supplies business. He was responsible for new product research and development, current product engineering, supplies security strategy and product/package serialization strategy and implementation. Since July 2019 he also held the position of Product Marketing Director for the LaserJet supplies business.
He began his career at HP as a Packaging Engineer and eventually moved into management roles including Packaging, Supply Chain and Big Data Global Analytics. Most recently he held executive manager positions in Product Marketing and Product Research and Development for the HP LaserJet supplies business.
In addition, since 2007 Daum has served as adjunct associate professor at Clemson University in the Department of Food, Nutrition and Packaging Sciences where he advises graduate students. He has also guest lectured on the topics of supply chain and packaging at Clemson and the College of Idaho.
"We are privileged to have Matt join CANR," said Ron Hendrick, dean of the CANR. "His leadership skills and background in the packaging industry will help maintain MSU's packaging program as first in the nation moving into this new decade."
Since 2017, Daum has served on the Industry Advisory Board at Boise State University College of Engineering. He has also chaired both the Global Board of Directors for the International Safe Transit Association and the HP Packaging Board.
Daum received his bachelor's, master's and doctorate degrees all in packaging from MSU. He is also a graduate of Stanford University's Graduate School of Business Executive Education Building Innovative Leaders Program.
"The School of Packaging provided the foundation for much of my professional and personal success and I am honored to serve as its next director," Daum said. "I look forward to partnering across the university, with industry, faculty, staff and stakeholders across the globe to drive the school forward."
Daum succeeds Susan Selke as director of the School of Packaging. Selke will return to the faculty, where she has served as a professor for over 30 years.