MSU research team wins grant to help rural communities deal with opioid crisis
The $390,000 grant will fund a two-year effort to help underserved rural communities struggling with opioid misuse.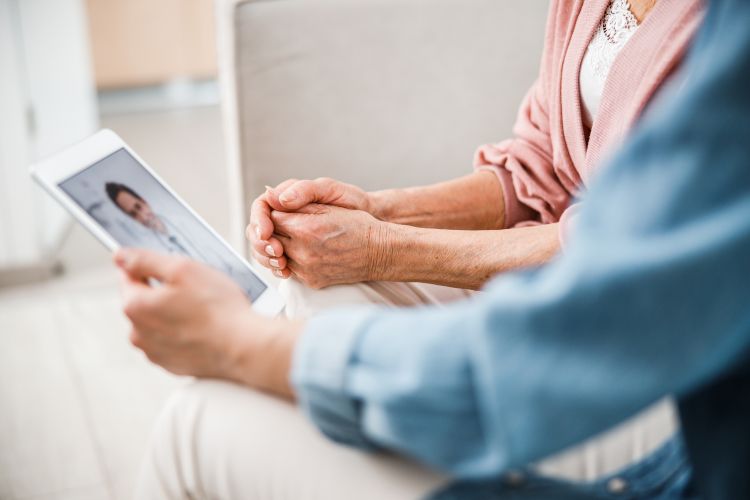 The grips of opioid addiction can cross boundaries of socioeconomic class, age and everything in between. Underserved adults in rural areas often face additional risk factors for opioid use disorder such as isolation, unemployment and a lack of access to healthcare providers.
A team of Michigan State University researchers aims to help change that through a new project, funded by a grant from the USDA's National Institute of Food and Agriculture, Rural Health and Safety Education program.
The core team is led by MSU Extension senior health specialist Dawn Contreras and includes Cheryl Eschbach, director of MSU Extension's health and nutrition programming; Lauren Kennedy, MSU Extension community behavioral health specialist; Judy Arnetz, professor and associate chair for research for MSU's Department of Family Medicine and Courtney Goetz, research assistant from MSU's Department of Family Medicine. Eleven MSU Extension county-based staff are also part of the effort.

"This funding furthers our reach into rural communities across Michigan by addressing opioid misuse through evidence-based health education, telehealth, distance learning and coalitions," Eschbach said. "The new funding expands and sustains MSU Extension's role in supporting community behavioral health."
The two-year project, which kicked off in September 2020, will take a multifaceted approach to helping combat the opioid crisis in rural communities. Specifically, the initiative aims to:
Work with coalitions in rural counties of Michigan's Upper Peninsula to build awareness and make collaborative plans to implement evidence-based opioid misuse prevention programs.
Cross-train these coalition members, as well as recovery coaches, so they can facilitate evidence-based opioid misuse prevention programs.
Equip physicians and mid-level healthcare providers in rural counties throughout the state with tools and training to make electronic patient referrals into prevention programs.
Implement evidence-based opioid misuse prevention programs with residents in all Michigan's rural counties and empower them through non-pharmacological approaches to pain management.
Throughout the course of this work, the project team will collaborate with several key partners, such as the Michigan Department of Health and Human Services, the Michigan Center for Rural Health, the College of Human Medicine Family Medicine Residency Network and NorthCare Network.
"Our team values the project's partnerships in addressing complex problems like the opioid crisis because we must work collaboratively to leverage resources and share expertise with innovative and comprehensive approaches," Eschbach said.
This project will build on a substantial history for MSU and MSU Extension's work in opioid use disorder education and prevention. In 2018, MSU Extension received two State Opioid Response grants from the federal Substance Abuse and Mental Health Services Administration (SAMHSA) to expand older adult substance misuse prevention education across i the state. Contreras and Eschbach are co-directors on the State Opioid Response grants, and 19 MSU Extension health educators currently deliver the education.
Additionally, MSU Extension and the MSU College of Human Medicine are already partnering in a related effort called Michigan Substance Use, Prevention, Education and Recovery, or MiSUPER, which is also SAMHSA funded. Starting in 2019, this two-year collaboration is reaching healthcare providers and the public to combine education with training events to increase awareness of opioid use disorder issues in communities, treatment options and support for those in recovery.
"These projects are exciting because they build capacity within local communities to address the opioid epidemic and empower rural residents with positive ways to manage their health," Contreras said.
To learn more about the impact of MSU Extension's work combating the opioid crisis, read our Combating the Opioid Crisis Through Outreach and Education Impact Report. To learn more about this project, please contact Cheryl Eschbach at cheryl@msu.edu.