MSU AgBioResearch director appointed to new agriculture research foundation board
Douglas Buhler has been appointed to a 15-member national board of directors of the new Foundation for Food and Agriculture Research (FFAR).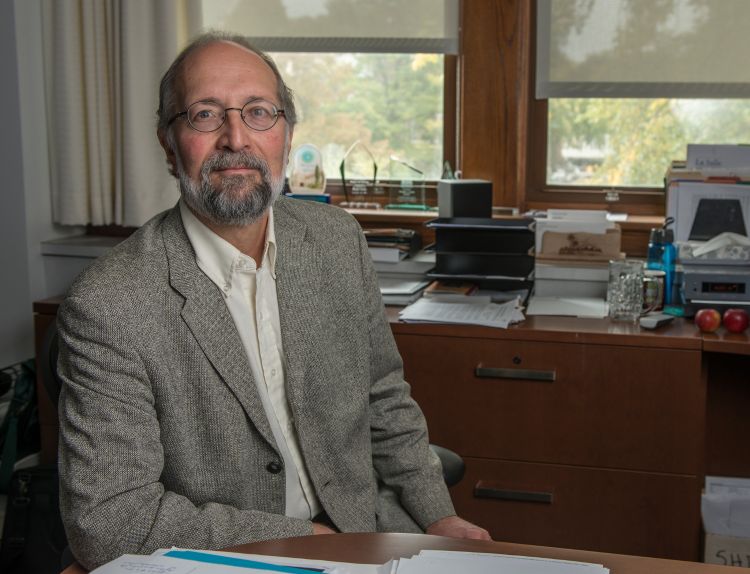 EAST LANSING, Mich. - Douglas Buhler, director of Michigan State University (MSU) AgBioResearch and College of Agriculture and Natural Resources Senior Associate Dean for Research, has been appointed to a 15-member national board of directors of the new Foundation for Food and Agriculture Research (FFAR). The announcement was made today by USDA Secretary Tom Vilsack.
The foundation will leverage public and private resources to increase the scientific and technological research, innovation and partnerships critical to boosting America's agricultural economy.
In his role with MSU, Buhler serves as the administrative research leader of more than 300 scientists and oversees a network of more than 13 research centers throughout Michigan.
"It's a privilege and an honor to have been appointed to this inaugural foundation board," said Buhler. "As a representative of the pioneer land grant university and the second most diverse agriculture state in the nation, I look forward to working to advance research in the areas of food and agriculture. These are extremely important as we strive to find solutions to feed an ever-growing global population."
The Foundation, created by the 2014 Farm Bill, is an independent nonprofit corporation that will leverage private and public funds to advance agricultural research. The FFAR Board of Directors will establish policies, governance structures and priorities. Research funded by FFAR will benefit such areas as:
Plant and animal health, production and products
Food safety, nutrition and health
Renewable energy, natural resources and the environment
Agricultural and food security
Agriculture systems and technology
Agricultural economics and rural communities
FFAR also fosters collaboration amongst agricultural researchers to meet emerging research needs through grants, contracts, cooperative agreements and memoranda of understanding.
"Agricultural research today is a critical component in American–and global–health, security and prosperity," said Michigan State University President Lou Anna K. Simon. "Senator Stabenow deserves great credit for her leadership in establishing the foundation in the Farm Bill, and the USDA's selection of Dr. Buhler puts a highly knowledgeable and experienced scientist/administrator on the foundation board."
Simon credited MSU agricultural stakeholders, in particular Cherry Marketing Institute President Philip Korson, for driving Buhler's foundation board nomination.
Senator Debbie Stabenow said, "This new Research Foundation is one of the most important victories in the Farm Bill. We designed this foundation to leverage public-private dollars to continue making America the most productive and efficient agricultural producer in the world."
For more information on FFAR and today's announcement, visit http://www.usda.gov/wps/portal/usda/usdahome?navid=NEWSROOM or http://www.ag.senate.gov/newsroom/press/release/chairwoman-stabenow-applauds-appointment-of-members-to-new-ag-research-foundation-board
MSU AgBioResearch engages in innovative, leading-edge research that combines scientific expertise with practical experience to generate economic prosperity, sustain natural resources and enhance the quality of life in Michigan, the nation and the world. It encompasses the work of more than 300 scientists in seven MSU colleges – Agriculture and Natural Resources, Arts and Letters, Communication Arts and Sciences, Engineering, Natural Science, Social Science and Veterinary Medicine – and has a network of 13 research centers across the state.