MSU AgBioResearch names new acting associate director
George Smith, MSU animal science professor, will serve as acting associate director of MSU AgBioResearch beginning July 1.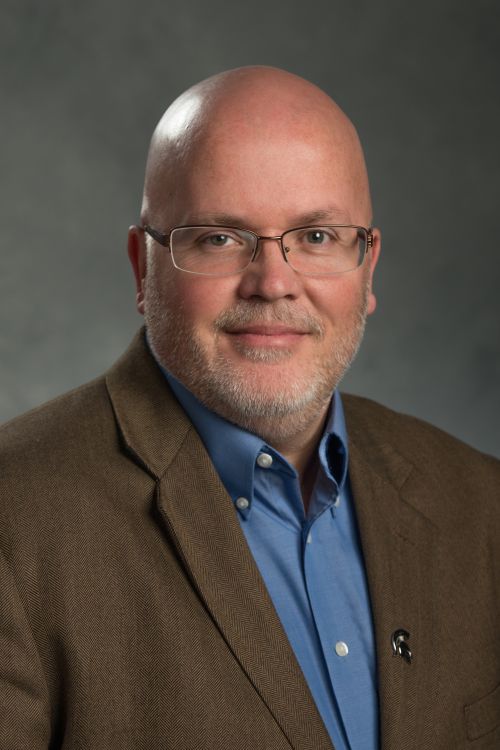 EAST LANSING, Mich. – George Smith, Michigan State University (MSU) animal science professor and co-director of the MSU Reproductive and Developmental Sciences Program, will serve as acting associate director of MSU AgBioResearch beginning July 1.
In his new part-time role, Smith will provide leadership to MSU AgBioResearch in the animal science research portfolio, oversight of the Office of Research Support, and the overall leadership and operation of the organization. This past year, Smith served as a leadership intern under immediate past MSU AgBioResearch associate director John Baker, who was recently named dean of the College of Veterinary Medicine.
"This is a natural progression and an exciting next step for our organization," said MSU AgBioResearch Director Douglas Buhler. "I look forward to building upon the strong foundation George has already begun to establish with our vast network of researchers and research facilities."
In addition to his new responsibilities, Smith will continue his research, which focuses on the fundamental mechanisms that control ovarian function and contribute to egg (oocyte) quality in cattle as a biological model for reproduction in economically important agricultural species, as well as in human medicine.
Smith obtained his doctoral and master's degrees, both in physiology of reproduction, from the University of Missouri, and his bachelor of science in animal science from the University of Idaho. His research has been continuously funded by the U.S. Department of Agriculture (USDA) or the National Institutes of Health (NIH) since 1998.
To date, Smith has been the lead or co-lead on grants totaling over $9 million and published 101 peer-reviewed research articles and 16 invited reviews, and his research group has also filed two patents. He has also served on grant review panels for USDA, NIH, National Science Foundation and National Aeronautics and Space Administration competitive grant programs and on the editorial boards of several prominent reproductive biology and endocrinology journals.
MSU AgBioResearch engages in innovative, leading-edge research that combines scientific expertise with practical experience to generate economic prosperity, sustain natural resources and enhance the quality of life in Michigan, the nation and the world. It encompasses the work of more than 300 scientists in seven MSU colleges - Agriculture and Natural Resources, Arts and Letters, Communication Arts and Sciences, Engineering, Natural Science, Social Science and Veterinary Medicine - and has a network of 13 research centers across the state.