MSU Arthropod Research Collection to Benefit from Stimulus Grant
The MSU Department of Entomology will use a federal stimulus grant to upgrade its arthropod research collection.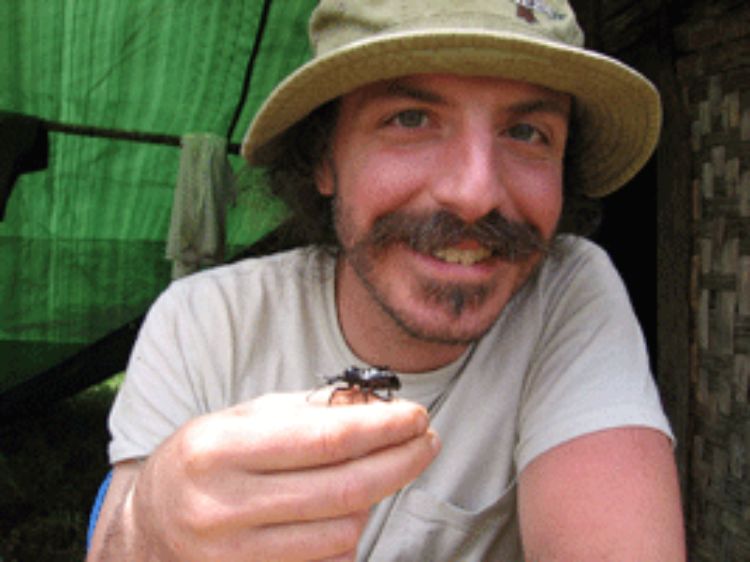 The MSU Department of Entomology will use a federal stimulus grant to upgrade its arthropod research collection. This is good news for students, scientists and others who depend on the 1.5 million-specimen collection for their work.
The grant, $187,632 from the National Science Foundation, will be used for physical renovation and electronic expansion of the collection.
"We have very outdated storage areas," said Anthony Cognato, MAES entomology scientist and director of the A.J. Cook Arthropod Research Collection. "Some of the drawers and trays were built in the 1950s and do not meet modern museum standards."
In addition, many of the cabinets have seen better days. Many of them, he said, have doors that don't close properly.
"Not having tight cabinets and drawers means pests can get in and eat your specimens right off the pins," Cognato said.
The funding also will be used to create an online database for the collection and to hire several students to assist in updating the collection.
"Our goal is to get about 35,000 species names into the database," Cognato said. "This will allow immediate access to all our users -- students, other researchers, anyone."
The collection is very strong in specimens from the Great Lakes region, with a thorough representation of the world's diversity. In particular, the collection recently received a donation of more than 100,000 bark beetle specimens. Bark beetles are small yet voracious insects that have been known to wipe out millions of acres of trees in Colorado and Alaska.
"They are of the genus Dendroctonus, which literally means 'tree killer,'" Cognato said. "Fortunately they are not yet a huge problem in Michigan."
An arthropod is anything with an exoskeleton -- a hard, outer structure that provides protection and support for an organism. Arthropods include crustaceans and, of course, insects. With more than 1 million species identified, insects are the most common creatures on our planet.
"Insects affect our lives in so many ways," Cognato said. "Our collection is like a big library. We store information on where insects occur, what they eat and data on other life history traits -- just a wealth of information."