New faculty Dr. Hatem Rouached approaches crop science with a global perspective
Please meet Dr. Hatem Rouached, Ph.D., a new faculty member who joined PSM as assistant professor in 2020, in the midst of the pandemic.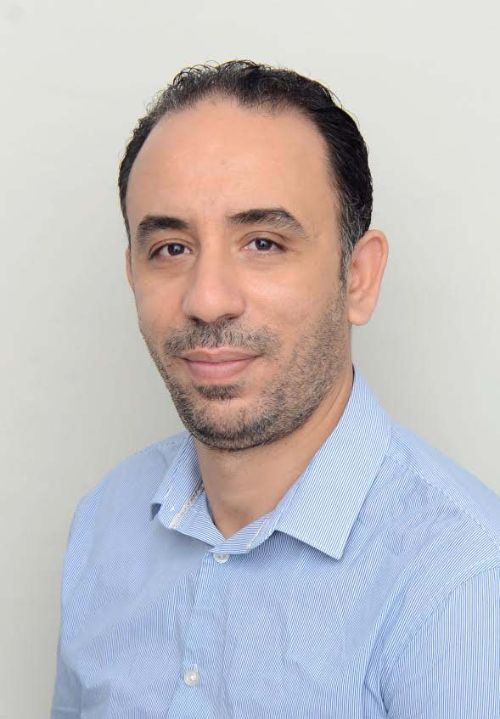 Dr. Hatem Rouached approaches crop science with a global perspective: after graduate work at the University of Montpellier, France (2002-2005), and a postdoc at the University of Lausanne, Switzerland (2005-2009), he served as a senior scientist at BASF in Ghent, Belgium (2010-2012). In 2012, he was recruited at the Institut National de la Recherche Agronomique in Paris. Rouached then landed in the U.S. at the Carnegie Institution for Science in Stanford, California (2016-2018).
In 2020, Rouached joined PSM and the Plant Resilience Institute. Rouached's expertise is in molecular and physiological aspects of plant nutrition, using system genetics to study how plants detect, make sense of, and adapt to various nutrient signals.
His recent research came to fruition with a new paper published in Nature Communications, in which Rouached and his team show that plants rely on complex, interdependent nutrient relationships to regulate photosynthesis, the process used for growth and development.
Here in PSM, Rouachad will focus on learning how plants cope with nutrient limitations while maintaining proper function of key biological processes—such as photosynthesis—all toward making crop production more efficient and keeping pace with the nutrition demands of an ever-growing global population.
Rouached and his family are looking forward to settling into the area.
Click here to see a list of Hatem Rouached's publications on Google Scholar.