New MSU Extension field crops educator in Montcalm County
Steve Whittington has a background in production agriculture and agricultural economics. His role will focus on field crop production and farm business management.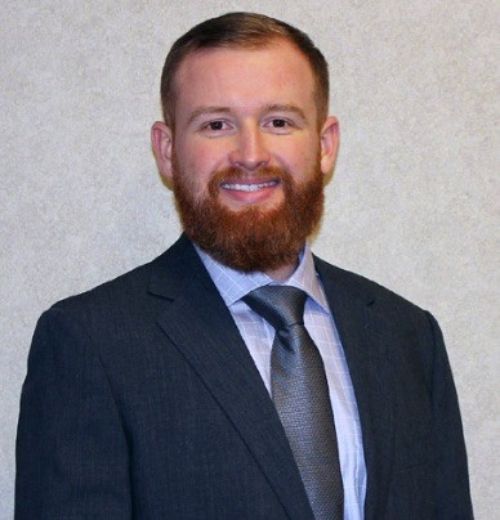 I am excited to join Michigan State University Extension as a field crops educator. I will be based out of the Montcalm County office, serving the west-central Michigan region.
I developed an interest in farming while serving in the military and knew that I wanted to pursue a career in food and agriculture when I left service in 2017. I began my career in agriculture by participating in the Organic Farmer Training Program at Michigan State University. This program is an intensive eight-month program focusing on the production of vegetables, fruits and other crops in both greenhouses and in field production environments. The program increased my production skills and developed my farm management knowledge necessary to successfully operate a diversified farm.
While participating in this program, I worked as a farm hand for a 17-acre organically certified vegetable farm located in west Michigan. I began managing that same farm in 2018 producing over 30 different crop types and marketing these products directly to customers at farmers markets, grocery stores, wholesale accounts, and through a 110-member CSA (Community Support Agriculture) program.
In 2019, I accepted a position with Michigan State University Extension as a military veteran program instructor. In that position, I coordinated outreach efforts to assist military veterans and families accessing food, health and nutrition resources, and assisted veterans pursuing agriculture careers.
My passion for business and agriculture led me to pursue the master of agribusiness (MAB) degree through Kansas State University. This program taught me important financial, economic and business skills related to agriculture business. My research and thesis at Kansas State University focused on production economics of diversified market farms and beginning farmer considerations through enterprise budgeting.
My goal as a field crops educator is to provide growers and agribusiness professionals with the knowledge and resources to successfully produce their crops in an economically profitable and environmentally sustainable manner. I'm excited to work with the local community in this new role at Michigan State University Extension.
If you have any questions concerning field crops or farm business, please contact me.