New MSU podcast focuses on agriculture and wildlife interactions
The MSU Ag and Wildlife Podcast explores the complex nature of agriculture and wildlife interactions in Michigan.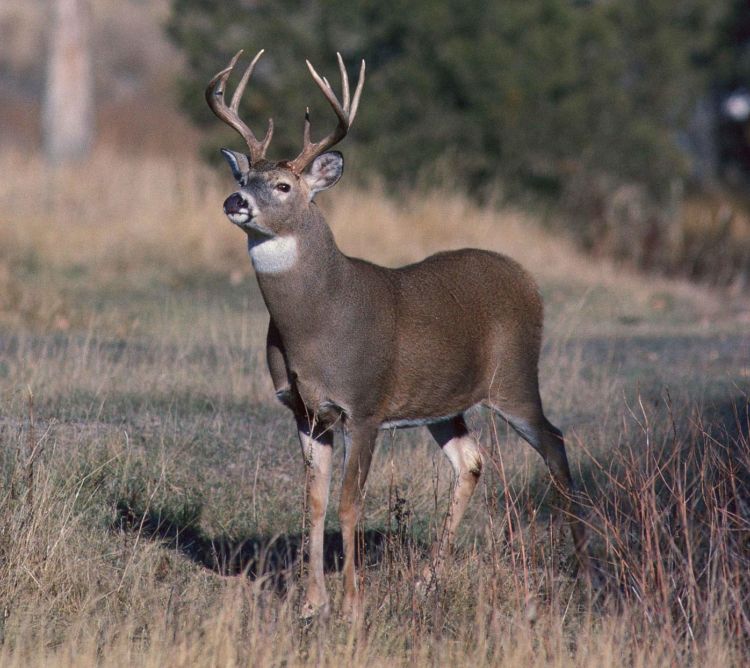 Join us as we talk to leading researchers and experts about some of the complex topics related to balancing agriculture and wildlife in Michigan. The Michigan State University Extension Ag and Wildlife Podcast includes four episodes in its first season. Episodes are available now via Apple Podcasts, Spotify or you can stream it directly from the MSU Integrated Pest Management Wildlife Management website. These podcasts are free.
Episode 0. Introducing the Ag and Wildlife Podcast
Join hosts James DeDecker and Erin Lizotte as they discuss the impetus for the podcast.
Episode 1. Regenerative Agriculture
Join DeDecker and Lizotte as they discuss regenerative agriculture strategies that provide agriculture and conservation benefits. Our expert this week is Russ Mason, the Michigan Department of Natural Resources Executive in Residence and adjunct professor in the MSU Department of Fisheries and Wildlife.
Episode resources:
Episode 2. Bovine Tuberculosis in Michigan
Join DeDecker and Lizotte as they discuss the history and future of bovine tuberculosis in Michigan. On this episode, they are joined by Dan O'Brien of Michigan Department of Natural Resources, Phil Durst, an MSU dairy and beef cattle educator, and Kevin Gould, a Michigan Cattlemen's Association board member.
Episode resource:
Episode 3. Wild Birds on the Farm
Join DeDecker and Lizotte as they discuss the science of birds on the farm and potential food safety implications with Catherine Lindell of MSU and Olivia Smith of University of Georgia.
Episode resources:
For more information on wildlife on the farm, visit MSU Wildlife Management.
This work is supported by the Crop Protection and Pest Management Program [grant no 2021-70006-35450] from the USDA National Institute of Food and Agriculture. Any opinions, findings, conclusions, or recommendations expressed in this publication are those of the author(s) and do not necessarily reflect the view of the U.S. Department of Agriculture.