MSU scientists eying environmental conservation through precision agriculture
Representatives from Michigan State University and the Michigan Department of Natural Resources are interested in how precision agriculture technologies can benefit environmental conservation.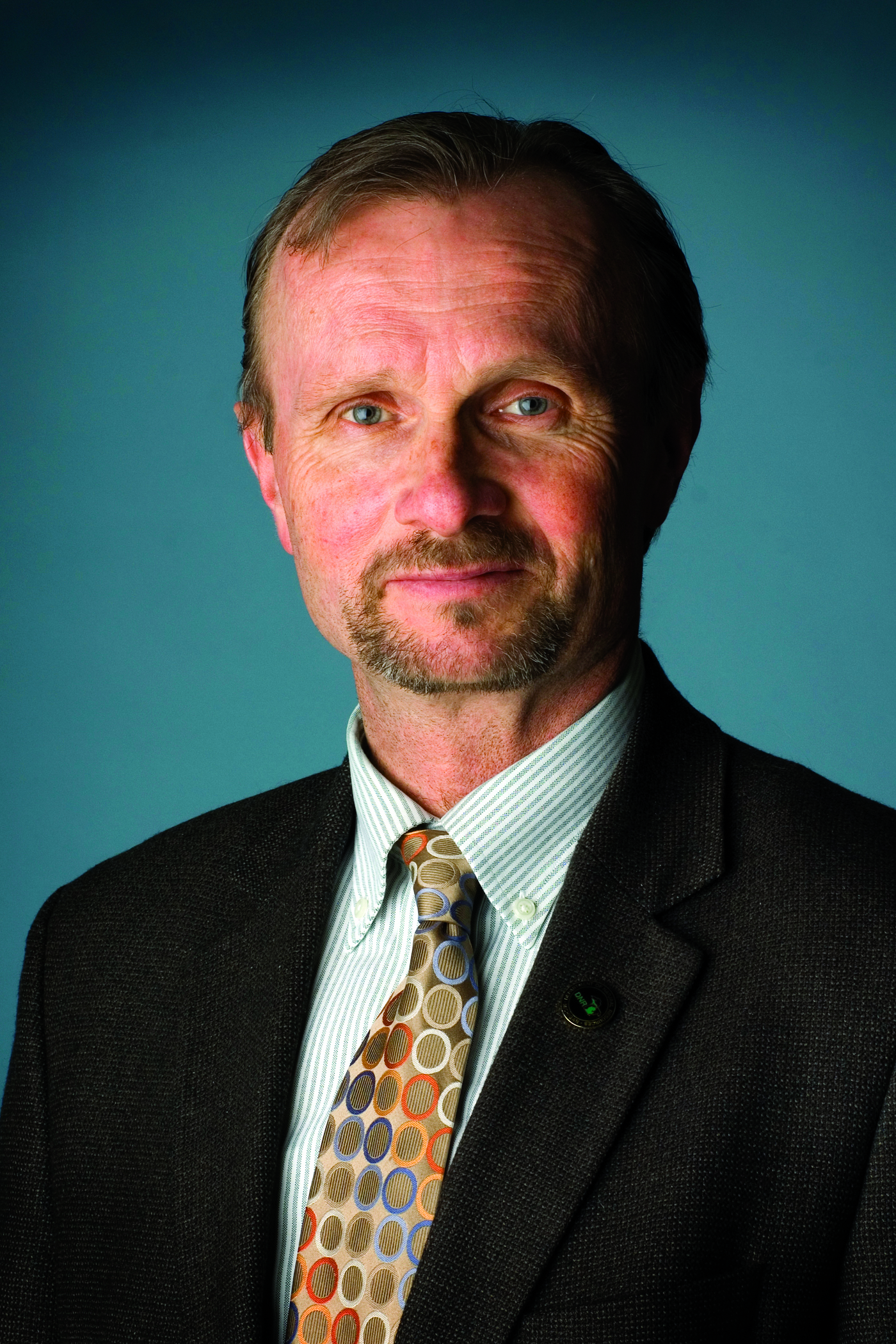 Representatives from Michigan State University and the Michigan Department of Natural Resources (MDNR) are looking to replicate the success of others around the country who have built partnerships merging precision agriculture and environmental conservation.
A meeting led by Russ Mason, the MDNR executive in residence in the MSU College of Agriculture and Natural Resources, took place last fall in Lansing, Michigan. Participants included Pheasants Forever, a conservation-focused nonprofit that advocates on behalf of pheasants and other wildlife; Danone, a multinational food company; and Indigo Agriculture, a company helping farmers become more sustainable through technology.
The group discussed strategies to engage farmers in practices that improve soil health, such as planting cover crops that fix nitrogen into the soil and not tilling, which leaves crop residues in the field to naturally decompose and add nutrients.
Precision agriculture technologies were also considered, such as collecting drone and satellite imagery that give farmers targeted data about the performance of specific areas of their fields.
Mason said the intent is to provide more information to farmers for better decision making. Precision agriculture supports devoting time and resources to making the land profitable, while leaving some fields unplanted or seeded with wildlife-friendly plants.
This approach can save the farmer money by not planting or applying unnecessary fertilizers, pesticides and fungicides, and the environment benefits from habitat restoration and less farm-related inputs. In some cases, farmers may enroll in set aside programs through the U.S. Department of Agriculture's (USDA) Farm Service Agency, which pay producers annual rent to avoid planting on environmentally sensitive land.
"It's not often that we find situations in which all parties' interests align," Mason said. "If you know an area of your field is consistently underperforming, it's not smart economically to put more resources into it. Using that land to restore habitat for bird species and pollinators does the environment a favor and allows the farmers to spend less money."
Bill Moritz, the Midwest field representative for the Wildlife Management Institute who previously worked for the MDNR, participated in the meeting as well. He serves as the organization's liaison with nongovernmental organizations and state and federal agencies to advance conservation efforts across the Midwest. He also runs a farm.
"The interface of farming and conservation has always been of interest to me," Moritz said. "We have a real chance to move the needle on conservation while making farming more sustainable. We're looking at ways to bring stakeholders together in Michigan in similar fashion to what Pheasants Forever is already doing. They've made some significant headway in other states."
A win-win situation
Ryan Heiniger, the director of agriculture and one of four directors of field operations with Pheasants Forever, is enthusiastic about the benefits that come with more farmers adopting precision agriculture techniques. His positive disposition is geared toward hope and a brighter future. And he has good reason to be excited.
"We've been able to reach a lot of previously disengaged audiences," Heiniger said. "Getting into the farmers' inner circles and becoming a trusted adviser has been really critical."
Heiniger's educational background is in wildlife biology, and he's worked in a variety of roles with agencies and nonprofits to protect habitats of threatened species.
His day-to-day responsibilities include building partnerships and deploying new technologies that boost farmer profitability and conservation. Things like soil health, water quality and nutrient runoff are always top of mind.
Like Moritz, he grew up on a farm and is part of the 5th generation in his family running it today. His passions meet at the convergence of farming and the outdoors, so this is personal. He said a harmonious relationship between agriculture and the environment is essential to becoming sustainable, and it's worth the time and resource investment.
Since 2015, Heiniger and his Pheasants Forever colleagues have been partnering with farmers and a variety of other organizations to bring precision agriculture to farmers across the Midwest.
"You have to consider all kinds of variables when farming, and it can feel like information overload at times," Heiniger said. "That's why many people rely on historical precedent to make decisions. With new technologies, however, we can show farmers how they can save time and money using precision agriculture, which also helps the environment. It's really a win-win."
Some of Pheasants Forever's partners are John Deere, Land O'Lakes, Purina and Cotton Inc., as well as agencies such as the USDA Natural Resources Conservation Service. These organizations have a vested interest in farming, environmental quality or both, and some are pioneers of the precision agriculture software that makes this initiative possible.
One technology platform is Truterra, a part of the Land O'Lakes SUSTAIN program, that provides farmers with detailed reports and recommendations.
Kent Adams, one of Heiniger's fellow directors of field operations at Pheasants Forever, is based in Pennsylvania and educates farmers in the eastern U.S. on how they can take advantage of precision agriculture.
"I tell people that I'm not simply advocating for precision agriculture because I want habitat restored for pheasants," Adams said. "People who care about that are probably already interested in conservation. I grew up on a farm, so I understand the farmers' position. I want them to get involved because everyone benefits, but mostly because it's the right thing to do for them."
Heiniger said research is the next frontier of the precision agriculture movement. Getting farmers in more regions of the country to participate is necessary to scale up the work that's already underway.
"We're excited to talk to researchers at MSU and other universities because there's a lot of room for them to get on board with research," Heiniger said. "People increasingly want to know where their food is coming from and that production is sustainable That's the next step of this, helping to demonstrate the long-term, large-scale capabilities of precision agriculture."