Nigerian Lab supported by MSU earns national recognition
Innovation Lab for Food Security Policy, Research, Capacity, and Influence applauds PiLAF for pioneering agricultural policy influence in Nigeria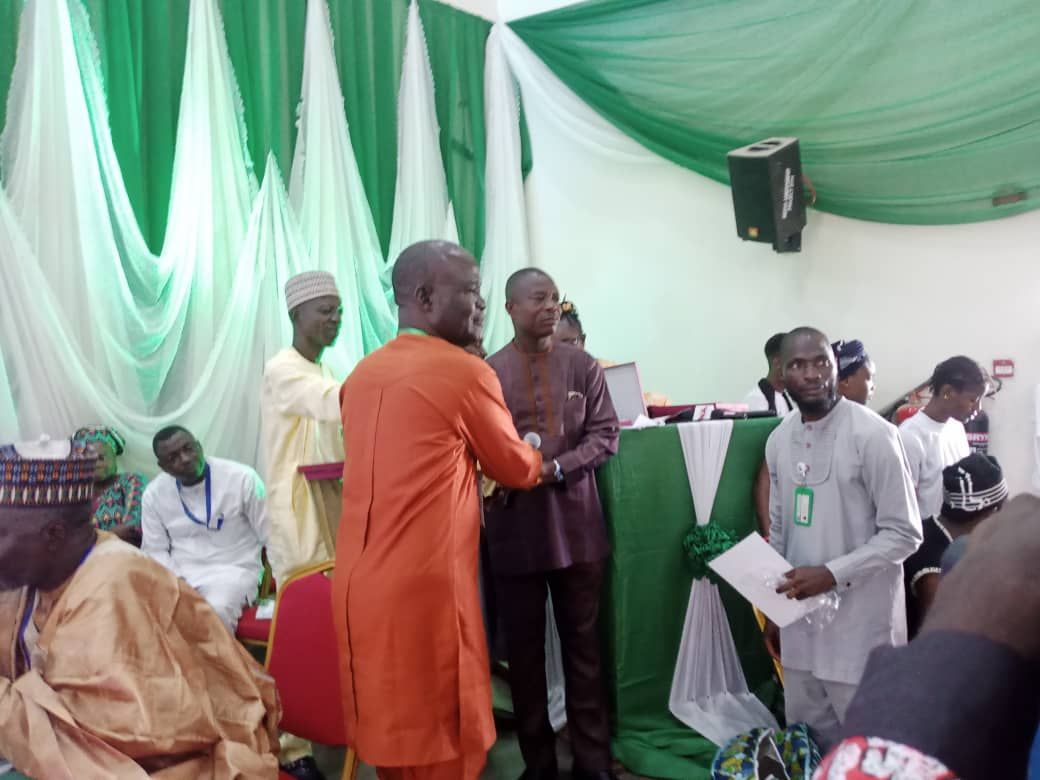 Ibadan, Nigeria – The Innovation Lab for Food Security Policy, Research, Capacity, and Influence (PRCI) extends its congratulations to the Innovation Lab for Policy Leadership in Agriculture and Food Security (PiLAF) at the University of Ibadan, on achieving a significant milestone in their institution's journey in Nigeria. At the recent conference of the Association of Deans of Faculty of Agriculture in Nigerian Universities (ADAN) PiLAF was awarded the Silver Award in recognition of support and contributions to the conference, including a presentation on a new system of policy influence committees. PiLAF is one of three Centers for Policy Leadership chosen competitively by PRCI for rigorous training and financial assistance to build their capacity to create empirical research to assist with crucial agricultural policy decision making in their countries. PiLAF's recent accomplishments in fostering collaboration between academia and policymakers have paved the way for agricultural development and policy influence across the country.
"PiLAF has brought energy, passion, commitment, and creativity to their policy engagement activities since their recent formation," said PRCI Director David Tschirley. "It is so impressive how quickly they have made an impact not just on particular policies but on how policy makers think about making policy and about the need to engage stakeholders in doing so. We're thrilled with the strides they've made in such a short time."
Nigeria, being a densely populated country with a vast agricultural landscape, faces unique challenges in ensuring food security and sustainable agricultural practices. PiLAF's efforts have been predominantly focused on Oyo State, a significant agricultural hub among the 37 Nigerian states. However, with a vision to extend their impact nationwide, PiLAF has embarked on initiatives to bridge the gap between academia and policymakers on a national level.
Most recently, as part of the initiatives undertaken by PiLAF, they supported ADAN during the recent 65th/66th annual conference held from July 10 - 14, 2023. As part of their active participation, PiLAF presented a paper titled "Transforming Agriculture in Nigeria: The academia and policy influence." The paper highlighted the need for academic institutions to engage in the policy-making process and influence agricultural policy-making at both the state and national levels. To realize this vision, PiLAF proposed the establishment of "Policy Influence Committees (PICs)" within each Faculty of Agriculture, comprising experts from various departments to address diverse agricultural policy issues comprehensively. These committees would regularly engage with stakeholders, state governments, relevant agricultural agencies, and policymakers to stay abreast of the policy environment.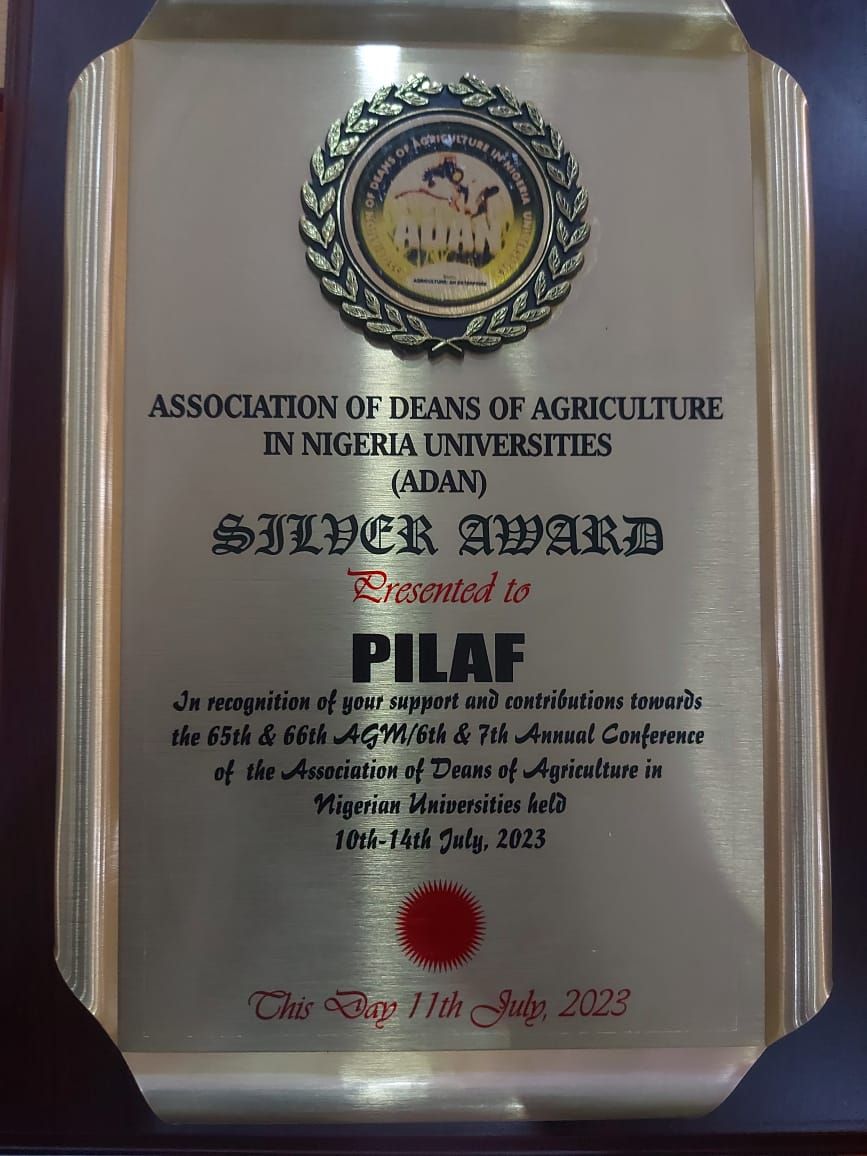 In recognition of the work being undertaken by PiLAF in the field of agricultural economics and development, Professor Adegbenga Adekoya, on behalf of the institution, received a meritorious award and certificate of honor on behalf of PiLAF at the conference.
With this initiative, PiLAF envisions serving as a hub for Policy Influence Committees across universities, facilitating knowledge sharing, successful policy impacts, and policy activism within the academic community. By working with public and private stakeholders to critically analyze and improve policies, PiLAF aims to contribute significantly to the development of the agricultural sector, thereby enhancing food security, livelihoods, and economic growth.
PRCI is confident that PiLAF's efforts, combined with their ongoing and upcoming activities, will solidify their expanding position in shaping agricultural policy, and policy-making processes, for the good in Nigeria.
About Innovation Lab for Food Security Policy, Research, Capacity, and Innovation (PRCI):
PRCI is a leading organization dedicated to research, policy development, capacity building, and innovative solutions in the realm of food security. By fostering collaborations among key stakeholders, PRCI aims to address complex challenges in food security and agriculture and drive positive change in the subregion.