Packaging alum combatting COVID-19 with product packaging
Packaging alumna Maressa Sarto, now a packaging engineer for Pfizer, has worked on products to help COVID-19 patients.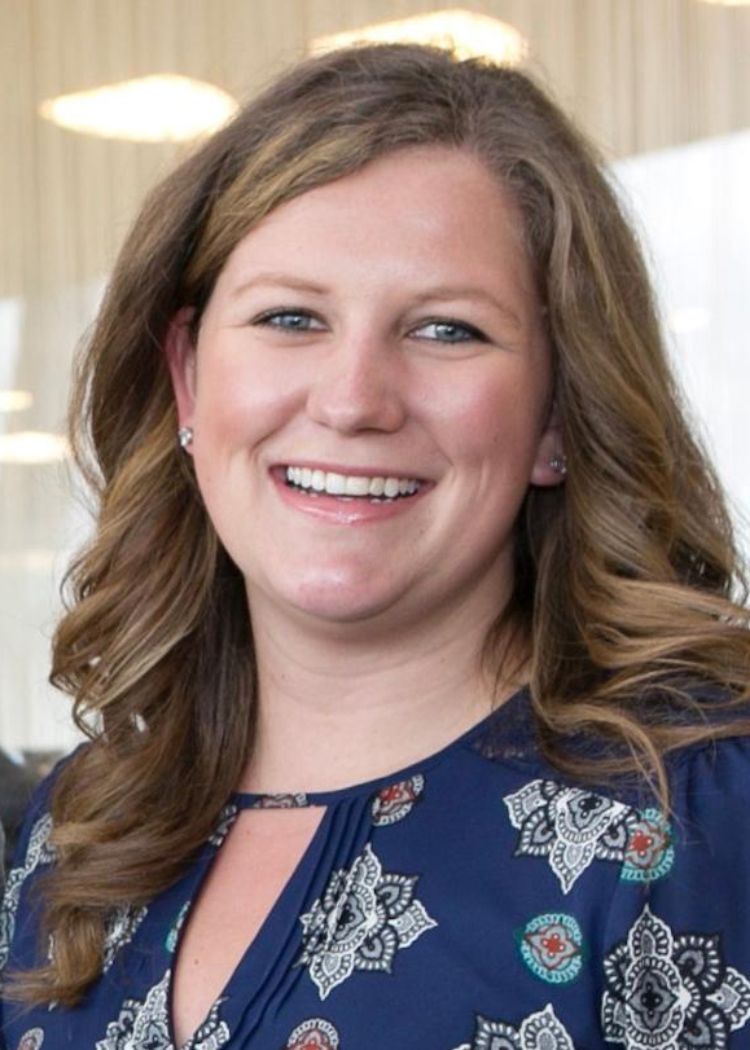 Maressa Sarto earned bachelor's degrees from Michigan State University in packaging in 2018 and kinesiology and exercise science in 2017. Since graduation, she has worked full-time as a packaging engineer at Pfizer, Inc., a pharmaceutical company based in Kalamazoo, Mich.
The packaging industry incorporates every aspect of packaging, from the variety of materials and processes to package products, to the development of systems and testing.
After graduation, Sarto began her career at Pfizer McPherson where she was responsible for secondary packaging components for sterile injectables and device products. She was an active contributor on the Pfizer NexJect product launch and worked on projects that supported the current product portfolio.
In March 2021, she had the opportunity to transition to the Pfizer Kalamazoo location, where she supports primary through tertiary packaging for different product families.
"During the pandemic, I have been able to work on products that help patients suffering from COVID-19," Sarto said. "I have also been able to work on the Pfizer vaccine. Being able to see direct results of how these products helped people throughout the last year has been extremely rewarding."
"The opportunity to help others through a pandemic is something I never thought I would be able to experience. Working for Pfizer has given me an amazing opportunity to do so, and it gives me a feeling of overwhelming gratitude. It has been incredibly rewarding to be able to work on something to help people through this tough time."
Sarto says the unique and changing environment keeps her engaged in her work.
"No project is the same and new and exciting challenges show up every day. Also, knowing that the products we are working on are helping patients every day," she explained.
The MSU School of Packaging educates students to thrive in careers, such as packaging engineering, design, manufacturing, research and development, and sales.
Internships are an important part of the student experience. Undergraduate students are required to complete nine credits in packaging electives through coursework and/or participate in an internship or education abroad programs.
Prior to graduation, Sarto completed internships at Takeda Pharmaceuticals and also interned and coached at Cap City Athletic. She remains committed to MSU and has recently given back her time through the Packaging Alumni Association (PAA).
"I have been involved with the alumni association through volunteering to help with an elementary class project. I intend to find more ways to be more involved in the future!" Sarto shared.
Sarto was one of five MSU packaging alumni who volunteered to assist with a virtual experiential learning experience for a fifth-grade class — a class taught by MSU packaging alum Matt Aho. Students were engaged in real world problem-based learning by using 21st century skills to create new packaging for various products.
Packaging professionals, including Sarto, Jacob Kowalski of Lumi, Kurt Jaworski of Ford, Lisa Rodriguez of Kalamazoo Gourmet, Nick Lanctot of Apple and Cimberly Weir of the MSU School of Packaging were each guest speakers on Zoom to discuss what packaging is and why it is important. They also offered packaging scenarios to students — either a new product the company is introducing or an existing product where new packaging is desired. Students worked on their packaging projects throughout the school year and completed a final presentation in late winter/early spring 2021.
MSU School of Packaging graduates have developed a strong alumni network, are leaders at all organizational levels, and are thought leaders shaping today's sustainable packaging solutions. Packaging graduates can be found across most industries and global Fortune 500 companies and Ph.D. graduates teach at universities around the world. Students graduate with foundational knowledge across all aspects of packaging, positioning them to work in multiple capacities for top global companies.
MSU is one of the top packaging schools in the nation. It is also the largest, graduating half of all packaging engineers in the U.S. each year.
---
Name: Maressa Sarto
Graduation Year: 2017 and 2018
Degrees and Majors: Bachelor's degree in kinesiology, 2017. Bachelor's degree in packaging, 2018. Minor in coaching.
Current job title: Packaging Engineer, Pfizer, Inc.
What do you like most about your job/work?
The ability to work with colleagues across multiple different departments and sites every day.
Why did you choose Packaging as a major and why MSU?
I knew I didn't want to pursue a graduate degree in kinesiology and have always had a small interest in the packaging space as I grew up around it. I took the Packaging 101 class and was hooked.
Any thoughts or advice for current students?
Take advantage of the opportunities to learn from guest speakers, interact with alumni and soak up as much information during your internship as possible.
What do you like most about MSU and/or the MSU campus?
If I had to pick one part of MSU campus, it would be Beaumont Tower. Every season the tower looks beautiful, with the bells, always surrounded with people. There is nowhere quite like it.
Is there anything else you would like to add about your MSU experience or connection to MSU?
MSU is full of opportunity, from campus groups, such as the University Activities Board to sporting events, there is so much to do, learn and experience.