Pandemic Agriculture: Why Corona Virus Won't be the End of Our Problems
"How we combat the effects of COVID-19 on food security and safety will determine how we succeed or fail with this outbreak" - Scott Haskell, DVM, MPVM, PhD. Dr. Haskell teaches the online course, Animal Health, World Trade, and Food Safety.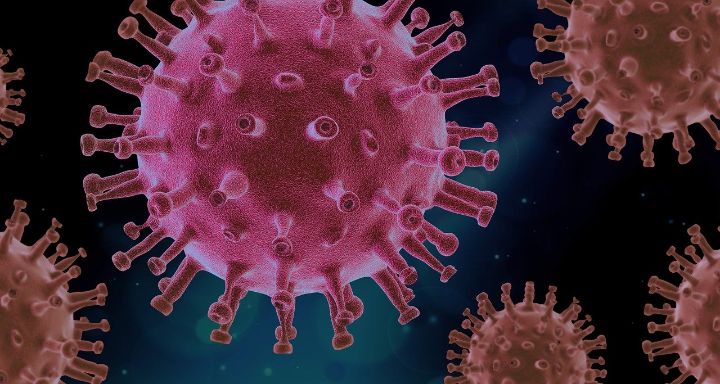 The current coronavirus pandemic has already changed American and global life in ways that will forever change society and our culture. These will be permanent differences that we did not think possible. At some point, the current pandemic will end. Even with its ending, our system of agriculture will forever change for good or bad. We'll be adapting to the new normal, never returning to the pre-COVID-19 world we once knew.
COVID-19 is an important factor in domestic and global agriculture's successful transition into the new millennium. According to the World Bank, agriculture accounts for one-third of the global gross domestic product (GDP). Additionally, the Food and Agriculture Organization (FAO) estimates that approximately 60% of the global population depends on agriculture for their entire income. With this said, the Brookings Institute has estimated that COVID-19 could result in a global loss of between $2.4-9.0 trillion dollars in GDP in 2020 alone.
Pandemics are cyclical in nature and we should expect these continued events to intensify in our future as our climate warms, populations increase in size and additional land is cleared to increase agriculture. About every 20- to 40-years, pandemics have swept through our population due to our 'herd' immunity differences within the population, and viruses are continually evolving and mutating. For instance, in 1903 the Modern Plague occurred globally with 10 million deaths and a very large Spanish Influenza pandemic occurred in 1918 with 50-100 million deaths. Another influenza pandemic, the Asian Flu occurred in 1957 killing at least 2 million people worldwide. Yet another influenza the Hong Kong pandemic occurred in 1968 killing over a million people globally. Most recently, in 2009 the Swine Flu killed over 200,000 people.
Though the global scope of COVID-19 presents a unique set of challenges, we in agriculture can learn important hard-won lessons from previous outbreaks — Ebola virus disease, HIV/AIDS, Nipah virus, Dengue virus, Middle East respiratory syndrome (MERS), and severe acute respiratory syndrome (SARS) — and their subsequent international impacts on populations, agriculture production and food systems.
Pandemics have consistently had substantial global food-security implications. Since the introduction of COVID-19, food prices in China have increased by as much as 20% and trade restrictions have been implemented. Agricultural labor migrations and subsequent needs have been interrupted both domestically and globally. Trade restrictions have impacted international food prices, while shortages of much needed labor have reduced overall production and food chain viability throughout the agricultural sector. Current predictions of meat and produce shortages within the United States are very real and will change agriculture and personal buying habits/trends for many years to come.
"A protracted pandemic crisis could quickly put a strain on the food supply chains, a complex web of interactions involving farmers, agricultural inputs, processing plants, shipping, retailers, and more," Maximo Cullen, the chief economist for the United Nations' FAO.
Actually, we are watching a radical change to our food supply chain globally. Harvesting and processing foods are both important issues facing domestic challenges secondary to global COVID-19. The processes of harvesting crops and subsequently packing them for shipment and processing is under extensive stress domestically. Field workers, processing plant employees and their employers are struggling to find and utilize personal protective equipment (PPE) to protect them from COVID-19 infection. Additionally, in many instances, international workers are now prevented from trans-boundary movement to farms and factories by closed borders, industry lockdowns, lack of visas, and travel restrictions. Our global agriculture workers are in many cases migratory transients.
While it will take us time to fully analyze and comprehend the scope of COVID-19's impact on food and agricultural systems, we must remain vigilant. The International Food Policy Research Institute predicts that due to COVID-19, low- and middle-income nations could see a 25% reduction in agriculture and food related commodities being exported. Mass food insecurity is already occurring within developing nations. Shortages will continue to expand as this pandemic unfolds and future pandemics occur.
Global governments, universities and private industries must quickly develop and implement cutting edge efforts to mitigate the impacts of COVID-19 and its effects on the food and agriculture industries. Nations must immediately insure that food security and food safety continue as priorities by producing and purchasing bodies. Disease data must be regularly collected, accessed and improvements need to be instituted immediately to mitigate our crisis.
How we combat the effects of COVID-19 on food security and safety will determine how we succeed or fail with this outbreak. American agriculture desperately requires tools for recovery- grants, recovery lending from institutions and governmental bodies, and increased credit lines from global banks. This monetary support will help farmers and food producers buffer the impacts of COVID-19. Economic support will allow the industry to support a slow broad-based recovery.
Right now, we must assess the impacts of COVID-19 on agriculture, food safety and food security throughout the food supply chain. Increased disease testing is currently promoted for COVID-19 and its impact on public health; furthermore, increased testing should also be promoted to measure the disease impact on agriculture and within food systems.
New and innovative data collection and monitoring needs to be developed in the coming months for agriculture and food science. The government, private sector and universities need the use of this collected salient data to help support farmers and the food industry to keep producing products, transporting food throughout the supply chain and to remain connected to markets. For example, we can help farms and the food processing industry to develop and institute COVID-19 safe labor practices (best management practices), and for a start, increase access to personal protective equipment (PPE) for food service and agricultural workers — items such as masks and gloves that are in high demand due to needs in the health care system. The use of this PPE will continue by industry far beyond the scope of this pandemic.
Now more than ever, governments and key players need to mitigate, innovate and collaborate around food security, production, supply and agriculture policy. These expeditious policy changes will allow producers to manage their agricultural imports and exports, assure appropriate labor forces, reduce the risks of food trade bans between nations, and ensure global populations maintain food security. Major investments will be required in global sanitary and phytosanitary controls and commitments as well as the development of new best management practices (BMPs). Improved commitment to transport and food safety will additionally build consumer confidence in domestic, regional as well as global trade systems. But changes must be made to reflect the pandemic challenges now and in the future. Food flow patterns are changing with this pandemic; reassessing the new agriculture improvements to the flow of food for generations to come is required. Although our immediate industry focus needs to be on understanding the immediate impacts of COVID-19 on food and agriculture, the long-term impacts of this pandemic require careful consideration by all partners and players. Commitment is absolutely mandatory for industry success.
Our actions today to understand and address the COVID-19 impacts on our agricultural and food production systems requires immediate acceleration and informed decision making and policy changes. Scientists, policy makers and producers need to work together to support immediate ideas and changes in agriculture globally. By industry collaboration to bring partnerships and immediate transparent ideas together, the global agricultural and food industry community has a much stronger chance of mitigating the impacts of COVID-19. Long range planning of global food system changes and protecting food security can help mediate these changes rather than allowing a complete industry collapse.
Learn more about the international food supply with online graduate courses designed for food industry professionals. These courses with MSU's Institute for Food Laws and Regulations may be of particular interest:
Did you find this article useful?
---