Pathology as a career option
Explore pathology as a career in the health and medical field.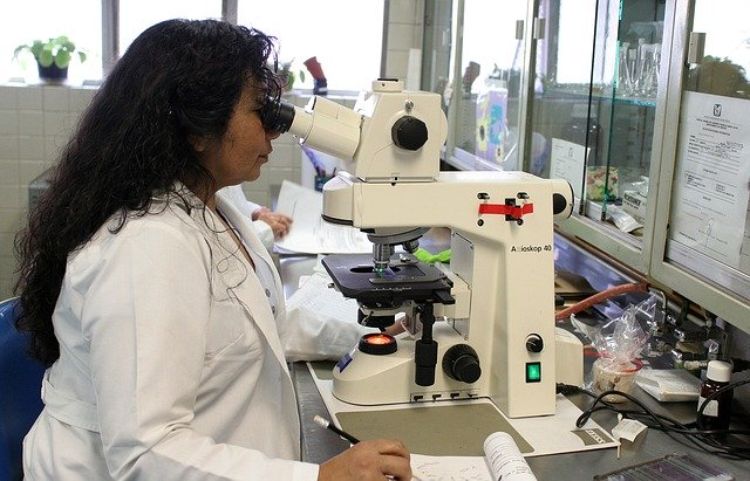 Are you interested in investigating different issues related to a sickness or illness? Can you see yourself working in a lab setting or conducting research? Doctors are needed for research and treating patients with health issues or for determining the cause of death in patients. If you can see yourself helping to solve issues related to a sickness or illnesses, consider a career in pathology.
Pathology is the study of various body tissues or secretions for signs of illness and medical conditions. A pathologist is a physician who leads the examination of the tissue and organ samples and coordinates or communicates with the primary care physician to ultimately determine a diagnosis of disease or cause of death. Pathologists practice in different settings such as hospitals, clinics, independent laboratories, private offices and other medical facilities. Their job responsibilities will consist of running tests, interpreting the results, working with other doctors to explore treatment options and research.
Most pathologists become trained in clinical and anatomical pathology. The subspecialty areas in this field are blood banking/transfusion, chemical pathology, clinical informatics, cytopathology, dermatopathology, forensic pathology, hematology, medical microbiology, molecular genetic pathology, neuropathology and pediatric pathology.
A bachelor's degree, four years of medical school and a residency are requirements to become a pathologist. For the bachelor's degree, a student can major in the sciences such as biology, chemistry, biochemistry, microbiology or physics. Any major can be acceptable but a student needs to meet the prerequisites for medical school, including all the classes needed.
Students in high school can prepare for a career in pathology in different ways. First, strive to get the best grades in the math and science classes. To prepare for college, research colleges and universities that have good science programs or science related majors and have a good record of having students attend medical school to become a medical doctor (M.D.) or as an osteopathic physician (D.O.). Reach out to the admissions counselors in the different departments for majors and specialties to express interest in this field and seek guidance related to your college and career goals. Seek to participate in pre-college programs or summer college programs related to the sciences or the field of pathology. As a college student, seek to participate in summer research programs. Also, think about participating in different programs like 4-H (for youth in Michigan, check out Michigan 4-H Youth Development) and think about how it can build your skills in this area.
There are quite a few options in the health and medical profession to pursue as a career. As a reminder, pathology involves research, treatment and collaborating with others to lead to the healing of individuals with different types of illness. If the job responsibilities and setting fit your desires along with your interest to help people get well, consider this option as a career.
Michigan State University Extension and Michigan 4-H Youth Development help to prepare young people for successful futures. As a result of career exploration and workforce preparation activities, thousands of Michigan youth are better equipped to make important decisions about their professional future, ready to contribute to the workforce and able to take fiscal responsibility in their personal lives. For more information or resources on career exploration, workforce preparation, financial education, or entrepreneurship, contact 4-HCareerPrep@msu.edu.