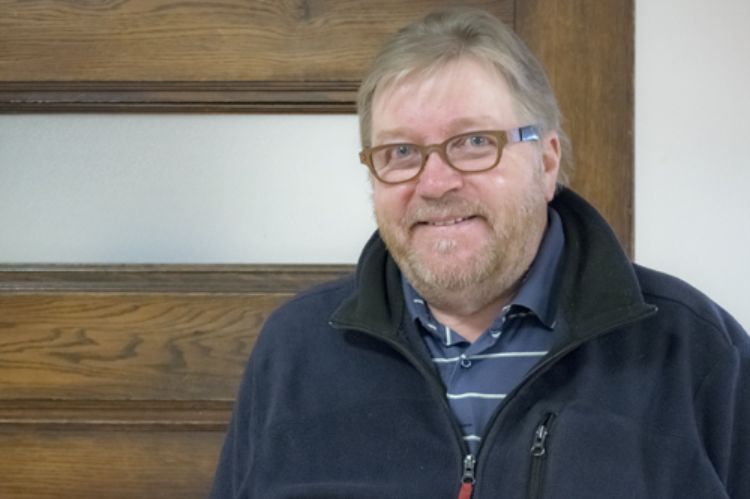 Finnish PhD alumnus Petri Ollila comes back to the Department of Agricultural, Food, and Resource Economics every few years because he knows "what's being worked on in East Lansing now, will be what the entire industry will be discussing soon."
Finishing his PhD in 1982, Ollila is now a Professor of Agricultural and Food Marketing at the University of Helsinki in Finland, where he researches and teaches agricultural marketing systems, and the way human behavior factors into economic models.
Ollila first came to the department on a fellowship from the Kellogg Foundation, after he completed his master's degrees in Agricultural and Food Marketing, and Agricultural Food Engineering from the University of Helsinki. While here, former faculty members Jim Schaffer, John Staatz, and Carl Eicher served as his mentors, and later paid him visits in Finland.
After his doctoral degree, Ollila taught and worked for universities in Finland and Sweden, with a several years serving as an agricultural development expert around the world for his own company, Terra. Now back home at the University of Helsinki, his work stems from the human-focused research approach he developed while at Michigan State.
"That's always been a focus here at AFRE," said Ollila. "Everyone is talking about how human behavior plays a much bigger factor in economic systems than traditional models account for — and that's what the industry needs to be talking about."
On Ollila's most recent trip to East Lansing, he met with and discussed work with faculty members for a week, while catching up with those who were here when we first studied in the department. He said, "Everyone has been incredibly kind and willing to sit with me to talk about their work and the field as a whole."
Before leaving, Ollila remarked how the department is always evolving, but many things stay the same. "Agriculture Hall is still the exactly the same," Ollila said. "And so is the passion people have for their work."
Ollila returned home to Finland in mid-January, but left with gratification and new concepts to ponder.
"This department is my intellectual home. It's where ideas talked about around the world are born and I love coming back."