Place-based education in a pandemic challenging but possible
Outdoor schoolyard learning spaces, virtual learning strategies, and small class sizes paired with safety protocols allowed some northeast Michigan students, educators and their communities to create success stories worth sharing.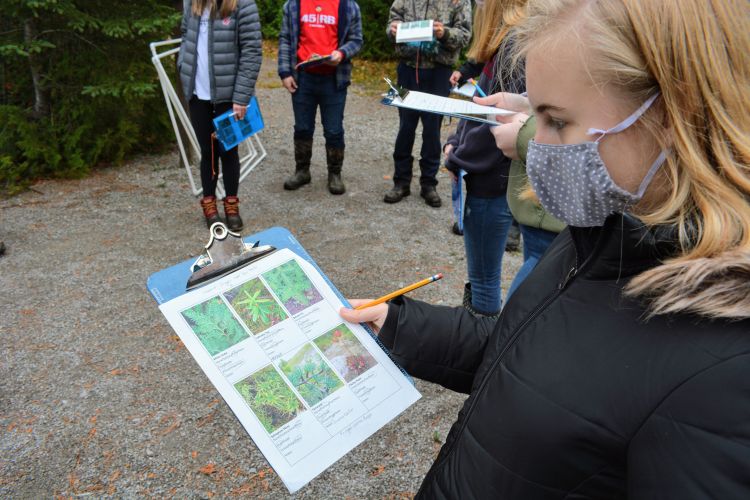 The end of the school year offers an opportunity to reflect and celebrate some of the bright spots and success stories in education. Perhaps more true this year than any other, as schools were challenged to re-imagine school and learning amidst the chaos of a national pandemic.
For several schools and educators across northeast Michigan, place-based education (PBE) – as a learning strategy – offered just such bright spot opportunities to enhance student learning during a year full of ever-changing challenges. These schools and educators partnered with their communities to creatively look to outdoor schoolyard learning spaces, virtual learning strategies, and small class sizes paired with safety protocols that allowed for field trips to coastal community parks and natural areas.
PBE in a pandemic: A visit with three northern Lake Huron schools
Explore these three school student learning stories from the Northeast Michigan Great Lakes Stewardship Initiative (NEMIGLSI) network and partnership to see how place-based education made experiential learning possible during a pandemic.
School Forest Biodiversity Project (Alcona Elementary School)

Alcona Elementary students participated in a schoolyard habitat explorations while conducting their biodiversity mapping.

Alcona Community School educators turned their attention toward their schoolyard habitats and 43 newly acquired acres adjacent to their elementary building. Students, through their place-based science learning, used trail cameras to explore the biodiversity of wildlife in the variety of habitats of this schoolyard property. Working with GIS experts, educators and students applied GIS skills to map wildlife data collected using trail cameras and explore potential stewardship projects to enhance their property as an outdoor learning space to benefit student learning now and in the future. Shifting learning outdoors offered many memorable trail hikes for students, while leveraging outdoor learning spaces to help keep students safely coming to school during the pandemic.
Virtual learning has taken many forms this past year, but Alpena High School students used Zoom web meetings and FlipGrid to interact with fisheries scientists from U.S. Fish and Wildlife Services Alpena Fish and Wildlife Conservation Office and Michigan Sea Grant in exploring local cisco restoration efforts in northern Lake Huron. Students participated in analyzing data about differences in cisco adaptations or body features (e.g. eye size compared to body size) in relation to different habitats.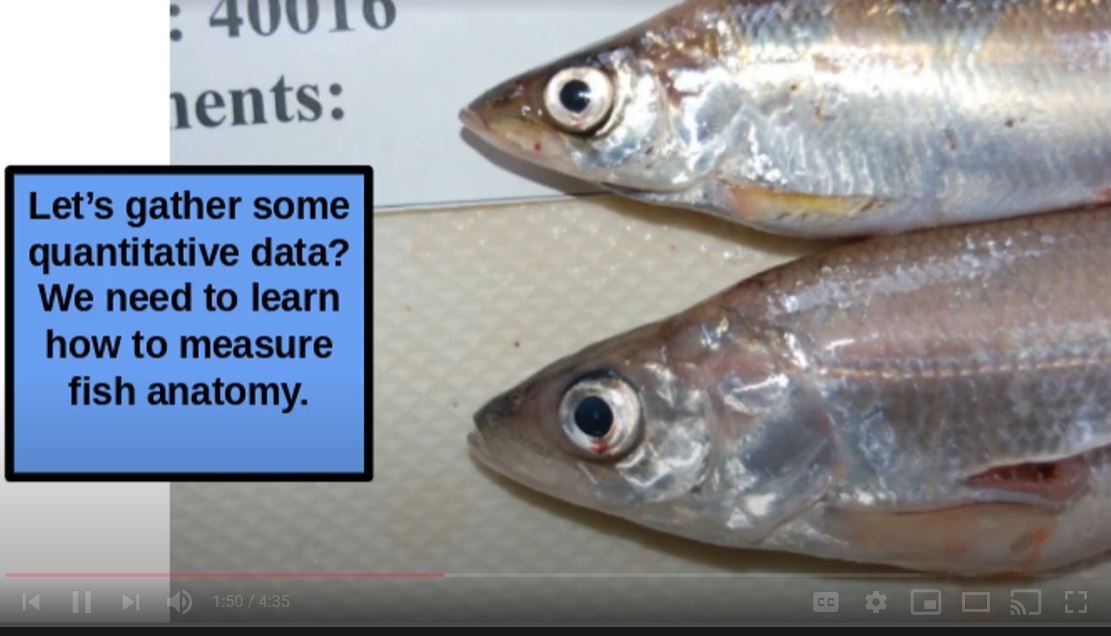 This class has used this project to also launch into the Salmon in the Classroom program next year with the Michigan DNR and local fisheries partners. Students learned about the social, economic, and ecological values of their northern Lake Huron fisheries, while experiencing science careers collaborating with local fisheries scientists.
Smaller class sizes meant field trips – following safety protocols – were still possible. So Posen High School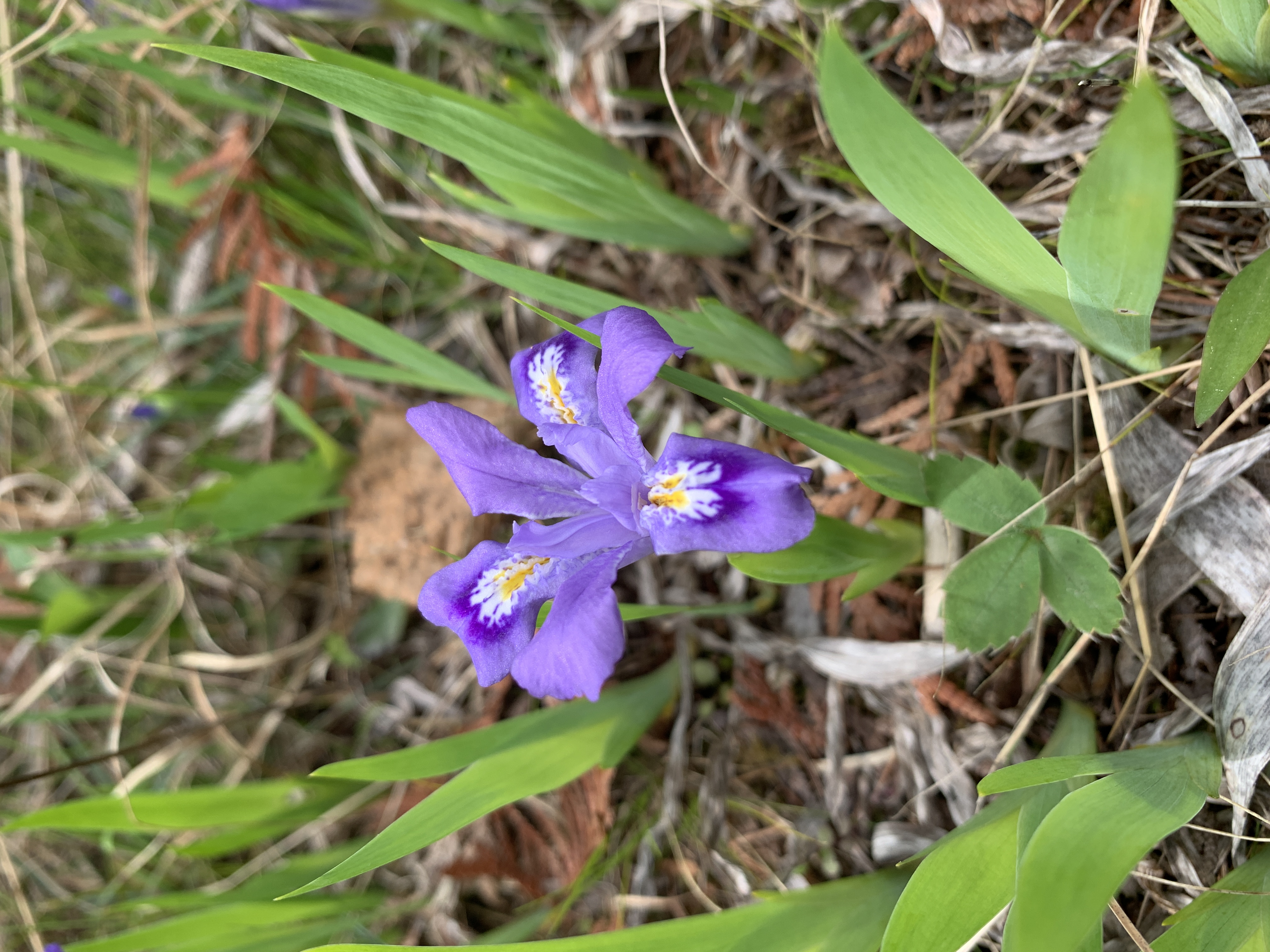 students ventured into Thompson's Harbor State Park, state property managed by Michigan DNR Parks and Recreation and the Friends of Thompson's Harbor State Park, to study and discuss project opportunities in relation to the federally threatened Dwarf Lake Iris – a rare spring flowering plant found throughout the park, and also Michigan's designated state wildflower. Students are contributing to coastal Lake Huron biodiversity conservation goals, while appreciating the trails and recreation available in their own backyard.
Great Lakes literacy and learning meets PBE practice
Michigan Sea Grant and the Center for Great Lakes Literacy supports educators and youth engaged in Great Lakes learning. Upon this foundation of Great Lakes Literacy and learning, Michigan Sea Grant partners with the Great Lakes Stewardship Initiative (GLSI) (and provides leadership for the NEMIGLSI network hub) to deploy a PBE strategy for engaging youth - through their learning – in meaningful Great Lakes and natural resources stewardship experiences in (and with) their local communities. Place-based education, as a strategy, engages students in hands-on and feet-wet learning, fosters community partnerships in education, and supports sustained professional learning for educators.
The schools and educators facilitating these student successes participated in one such professional learning opportunity - the 2020 Lake Huron PBE Summer Teacher Institute. This professional learning opportunity offers training in Great Lakes literacy and PBE practice, educational resources, and connections with community partners in supporting the learning goals and PBE opportunities identified by participating educators. The institute is supported by Michigan Sea Grant and the Center for Great Lakes Literacy, and collaboratively developed and offered with the NEMIGLSI network, as well as Huron Pines leadership and a Great Lakes NOAA B-WET program funding provided in support of this teacher Institute.
Adapting, supporting educators during times of challenge
In 2020, the institute team pivoted to adapt the Lake Huron PBE Institute to go fully virtual, offering this traditionally in-person training as an asynchronous learning opportunity for educators. Along with virtual training in Great Lakes literacy principles and PBE practices, educators received stipends to implement their PBE stewardship projects with students, and on-the-ground network and partner support facilitated through the GLSI network. As a result, many educators successfully fielded digital learning tools or PBE opportunities with their own students that they explored during the 2020 summer institute and in turn, students benefited (and contributed to their communities) as a result of this investment in our schools, educators, and youth.
Michigan Sea Grant helps to foster economic growth and protect Michigan's coastal, Great Lakes resources through education, research and outreach. A collaborative effort of the University of Michigan and Michigan State University and its MSU Extension, Michigan Sea Grant is part of the NOAA-National Sea Grant network of 34 university-based programs.
This article was prepared in part by Michigan Sea Grant under award NA180AR4170102 from the National Oceanic and Atmospheric Administration, U.S. Department of Commerce through the Regents of the University of Michigan. The statement, findings, conclusions, and recommendations are those of the author(s) and do not necessarily reflect the views of the National Oceanic and Atmospheric Administration, the Department of Commerce, or the Regents of the University of Michigan.