Pork Quality Assurance plus advisor training offered in Michigan
People interested in becoming a certified Pork Quality Assurance Advisor Should Attend a Training Scheduled May 2019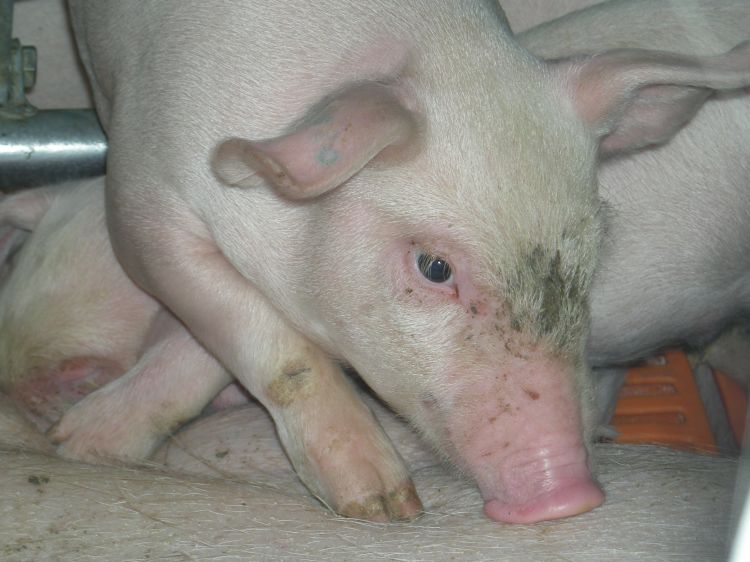 Pork Quality Assurance Plus (PQA Plus) is a program offered by the National Pork Board. Focused on food safety and animal well-being, this program revolves around the We Care principals, which address doing what is right for people, pigs and the plant. These principals include; producing safe food, protecting and promoting animal well-being, ensuring practices that protect public health, safeguarding our natural resources, providing a safe work environment and contributing to a better quality of life in our communities. The PQA Plus program is a voluntary program that pork producers can elect to participate in and includes completing an educational training. Program participants can also elect to complete an on-farm site assessment, which includes a review of their facility, production practices and animals under their care.
Version 4 of the PQA Plus program is set to be released in June at World Pork Expo 2019. At this time, state trainers are completing the train-the-trainer sessions and will be offering advisor trainings in their states prior to the debut of the new program. Michigan's state trainers, Dr. Madonna Benjamin and Beth Ferry, both with Michigan State University Extension have scheduled a training session for PQA Advisors on Tuesday May 7th, 2019 from 9:00 a.m. – 3:00 p.m. This training will be held at the Greenstone Farm Credit Services Building located at 3515 West Rd, East Lansing, MI 48823. Current advisers and those interested in taking the training are asked to register online at https://events.anr.msu.edu/PQAAdvisortraining/ to ensure that training materials will be supplied for everyone.
Advisers play an important role in the PQA Plus program, as they are the ones responsible for working directly with pork producers and completing the certification process for individuals and farms. They are expected to promote a positive image of the pork industry, follow PQA Plus program standards and guidelines, conduct training sessions for producers, administer certification exams, complete on-farm site assessments and manage the PQA Plus database system. In order to be qualified to be a PQA program advisor you must meet the guidelines set forth by National Pork Board. Advisor qualifications include: veterinarians, Extension Specialists or Educators or Ag Educators, D.V.M. or B.S. or equivalent experience in Animal Science or associated field and having two years of recent, documentable swine production experience. All current PQA Plus Advisor certifications will expire on August 31, 2019 and the PQA Plus Version 3 content will remain available online until that time.
Prospective advisors and any questions regarding the scheduled training should be directed to the state trainers, Beth Ferry via email at franzeli@msu.edu or by phone at 269-876-2745 or Dr. Madonna Benjamin at gemus@msu.edu or 517-614-8875.