PSM Celebrates student and faculty achievement
PSM students recently brought home awards for poster and oral presentations. Faculty Updates on Krista Isaacs and Lisa Tiemann. Learn more about the department members' accomplishments.
Grad Student Tvisha Martin awarded a Ford Foundation Fellowship
https://sites.nationalacademies.org/PGA/FordFellowships/index.htm
Tvisha Martin (Christine Sprunger) has received a predoctoral fellowship from the Ford Foundation! This national award is highly competitive with a 1-2% acceptance rate. The award covers three years of support for her proposal; "Managing Agriculture Under Drought: Can Free-Living Nematodes Serve as Indicators of Resilient Ecosystems?"
Tvisha will also be part of the final cohort of the Ford Foundation Fellows program "which is heartbreaking for those of us who've been part of the program for years" said Christine, who won a Ford Foundation Fellowship award in 2012.
Please see a list of other funding opportunities offered by NASEM here and a list of outside opportunities compiled by the Fellowship Office listed here.
Marc Friedman (Greg Bonito) was awarded an NSF Graduate Research Fellowship to fund his research project: "Microbiome Adaptations of Paper Birch (Betula papyrifera) in Metal Contaminated Soils."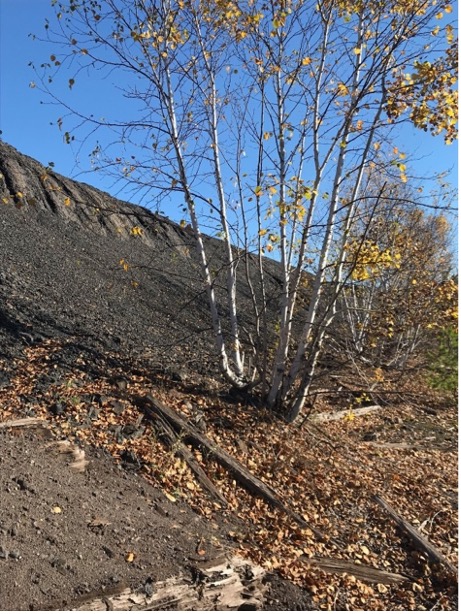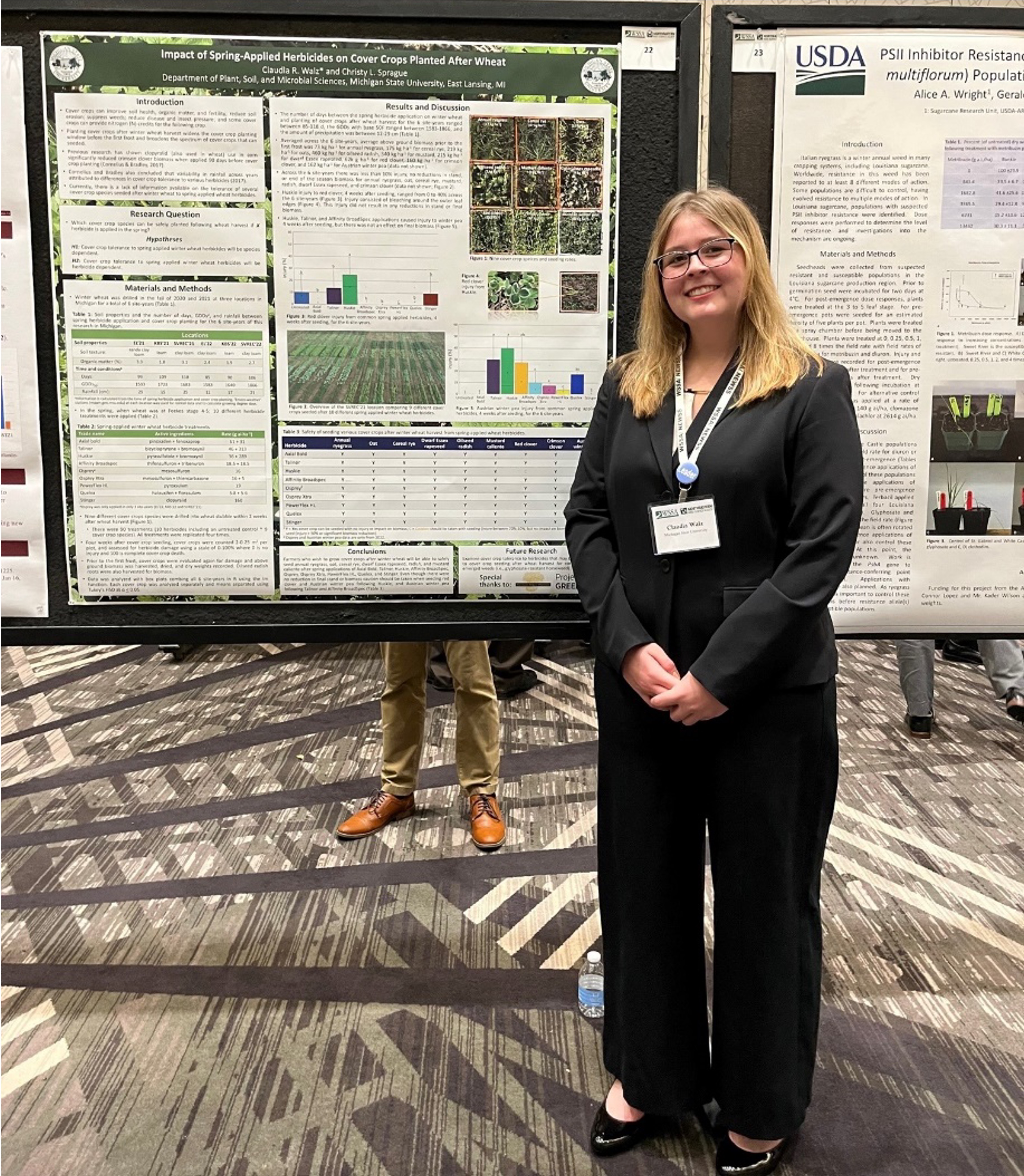 Master's degree student Claudia Walz (Christy Sprague) won $1,000 for her poster "Impact of Spring-Applied Herbicides
on Cover Crops Planted After Wheat" in the agronomic section of the Weed Science Society of America poster presentations. Claudia graduated with her bachelor's in CSS recently, and has continued into the graduate program in PSM.
Other weed science winners North Central Weed Science Society:
Hope Thome (Chaudhari)- 1st place Undergrad Poster - Horticulture and Specialty Crops
Nick Johnson (Patterson)- 2nd place Oral Presentation- Herbicide Physiology & Molecular Biology
Connor Purvis (Burns)- 2nd place Poster- Equipment & App Methods; Invasive Weeds, Rangeland, Pasture, & Veg. Mgmt
Sarah Holmes (summer intern)- 2nd place Undergraduate Poster- Herbicide Physiology & Molecular Biology
https://sites.nationalacademies.org/PGA/Fellowships/PGA_047483
The Scientists Engaging and Educating Decision-makers (SEED) Ambassador leadership program is a year-long, immersive advocacy training program with the goal of developing trusted relationships between Society members and Members of Congress.
SEED Ambassadors work with the Science Policy staff and special guests to strengthen advocacy "muscles," prepare op-ed pieces and develop advocacy-related events. While studying tar spot management, Harikat is equally focused on developing communication skills to better serve food, farms, and farmers.
(https://www.canr.msu.edu/news/psm-scholarship-awards-2022-23-academic-year
Also to Harkirat Kaur, who works in Integrated management of mycotoxins in corn silage with Dr. Maninder Singh. Harkirat won the PSM-GA award! )
Faculty research awards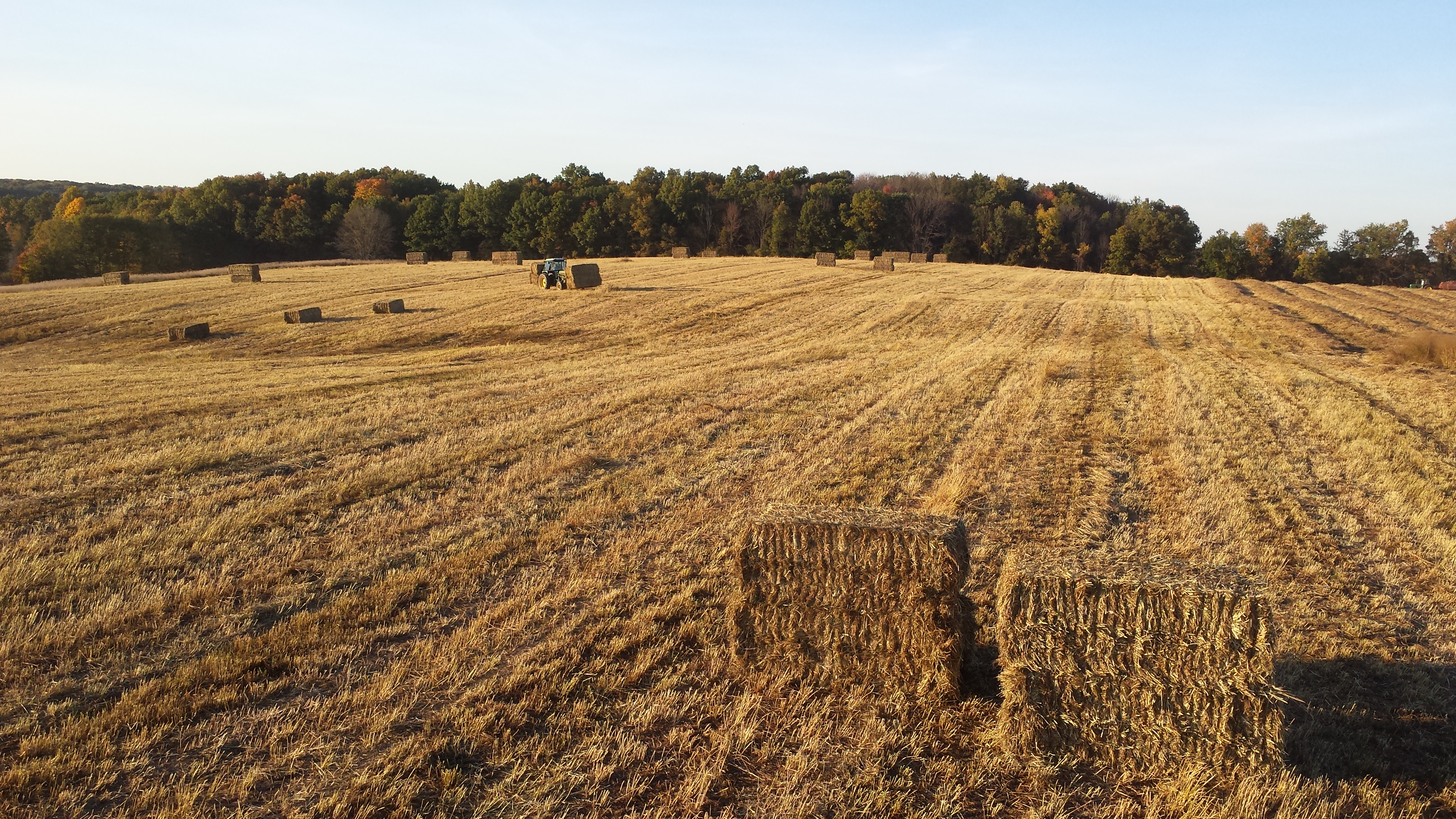 The U.S. Department of Energy has awarded the Great Lakes Bioenergy Research Center, or GLBRC, another five years of funding to develop sustainable alternatives to gasoline, diesel and other hydrocarbon fuels as well as products currently made from petroleum. The center will receive $27.5 million for 2023 research.
This extension will provide scientists at the University of Wisconsin–Madison, Michigan State University and other partners with funding to continue foundational research to enable the breakthroughs needed for the cost-effective conversion of nonfood plants into low-carbon replacements for jet fuel, diesel and other fossil fuels, which are a key component of plans to decarbonize the transportation sector and advance a sustainable, safe and secure bioeconomy.
More than a dozen PSM investigators are involved, continuing this highly productive project See project publications here.

Fulbright Scholar Lisa Tiemann is currently in Kenya, working with the Chief Executive Committee Member for Agriculture and the Chief Officer and the Deputy Chief of Agriculture in Uasin Gishu county. An article on the County Government of Uasin Gishu Facebook site acknowledges the significance of the work:
"The County Government of Uasin Gishu is focused on creating an environment to support the realization of high and quality agricultural production. "Officials from Michigan State University in the US, are working with the County, to undertake, among others, soil research and analysis.
Speaking while hosting the visiting delegation, County Executive Committee Member for Agriculture, Edward Sawe, praised the collaboration, saying it will spur agricultural production and the findings will also be crucial in advising farmers to spur production and ultimately making profits.
Dr. Lisa Tieman, a soil scientist from Michigan State University (USA), said the soils that were collected from farmers visited back in 2016 indicated high acidity levels, adding that soil samples that are being taken now will be analyzed to understand the changes in the soil chemistry and soil biology (microbiota) and why yields are steady, increasing or declining."
PSM's Dr Krista Isaacs was recently awarded funding to participate in a special issue of Frontiers In Sustainable Food Systems–"Collective Action and Seed Production: A Pathway for Women's Empowerment and Community Seed Security" –funded by the Consultative Group on International Agricultural Research.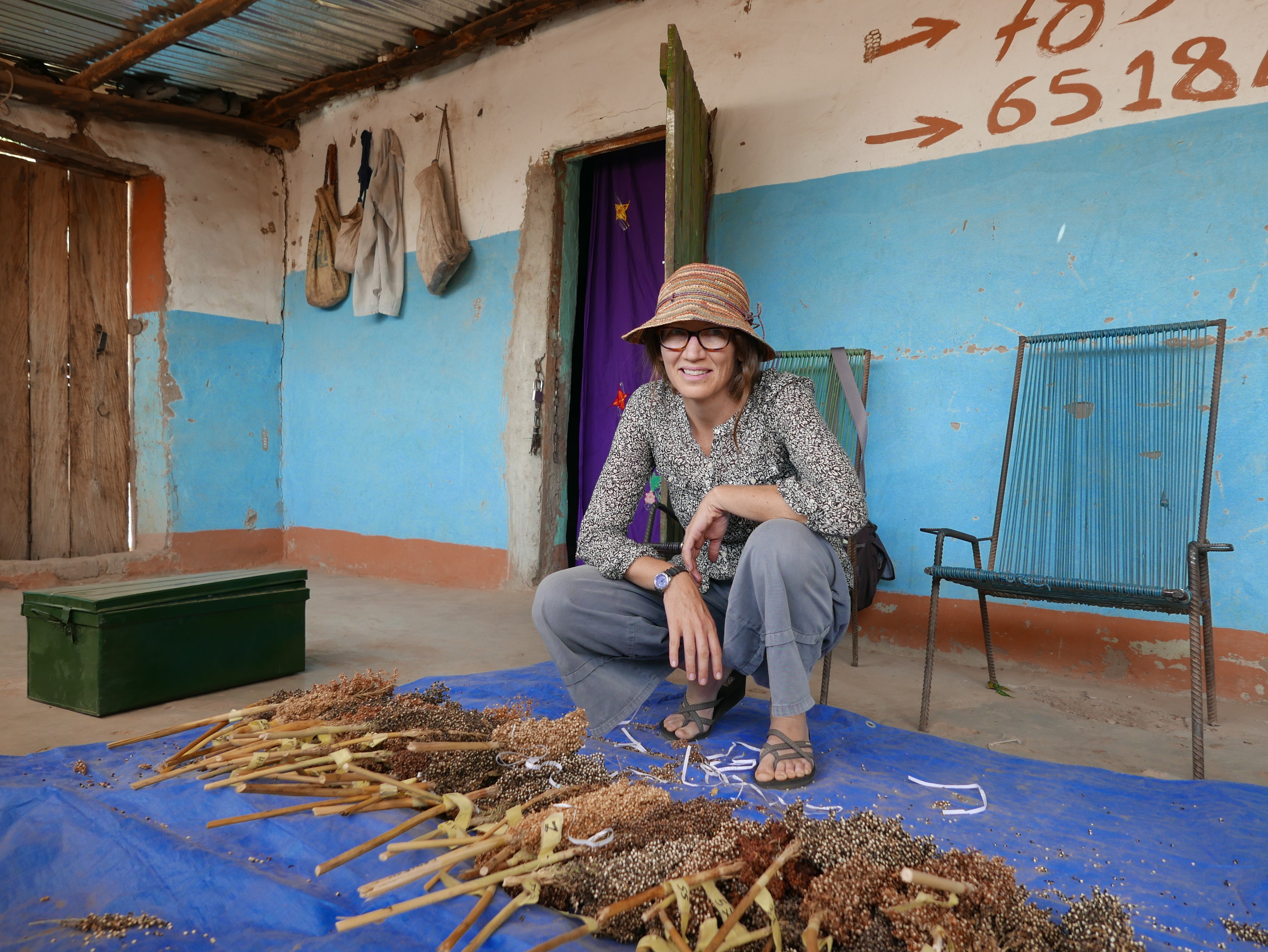 For this project, Dr Isaacs will synthesize data and information on how gender affects priorities in plant breeding for two articles:
One is a profile of how the sorghum breeding program in Mali made changes to their breeding priorities and participatory processes as they learned more about the role of women in sorghum; including a comparative analysis of sorghum variety performance on men and women's fields.
The second paper presents research from India, where Dr Isaacs engaged with a national non-profit that works to empower women's self-help groups through a wide range of programming, including seed production. Prior to these interventions, the women were "mostly agricultural laborers in their fields. Through the project, they became seed producers with a reputation for high quality rice and wheat seed," Krista says. "I examined how becoming seed producers changed their status in the community, the household, and impacted their sense of self. It's also about a grassroots effort to build networks of seed producers using university developed varieties to ensure seed is accessible to farmers that could not previously afford to buy it."
In her career working to improve plant breeding outcomes and adoption of new varieties, Krista says, "We know context matters: the culture, gender and power dynamics, and access to resources and information all influence adoption and productivity outcomes." And by understanding this context, "we can develop and implement crop improvement strategies for small-holder farmers. For example, should we be developing groundnut varieties that have attributes for high market value, when the crop is traditionally grown by women for food security."
The answer may seem obvious, but in some situations, Isaacs learned, "the crop becomes so valuable the control of that crop may be taken over by the male household member. Or, those seeds with high value market attributes may only be affordable for men, and so they purchase them, grow them, and reap the profits."
Digging into the fine details of trait preferences in plant breeding, Isaacs' studies include how cultivation and varietal preferences are shaped by, as well as nutritional aspects, like the actual amount of flour or grits obtained after processing. "There are some sorghum varieties developed in the breeding program in Mali that have 30% food yield loss after processing. In this particular context, adoption of varieties may be really limited if factors like that aren't considered."
Upon completing her PhD here at MSU, Krista worked on several projects including scaling orange-fleshed sweet potato production in East Africa and as a post-doc with plant breeders Eva Weltzien and Fred Rattunde at ICRISAT Mali. Krista applied for a new position created in PSM, focused on international seed systems. This field is complex, and her post-doc training in gender and undergrad in sociology inform her engagement with partners. "People come with all sorts of nuances, ways of growing crops, getting seeds, marketing, and consuming," Isaacs says, "So understanding those realities are key to a future sustainable food system."
Read more about Krista Isaacs research here:
https://kristabisaacs.weebly.com/
Krista Isaacs explains her research to potential students and collaborators:
https://www.canr.msu.edu/news/dr-krista-isaacs-international-agriculture-and-seed-systems
Krista Isaacs article in MSU AgBioRsearch "Futures" magazine:
https://www.canr.msu.edu/news/ensuring-access-to-quality-seed-equitable-gender-practices