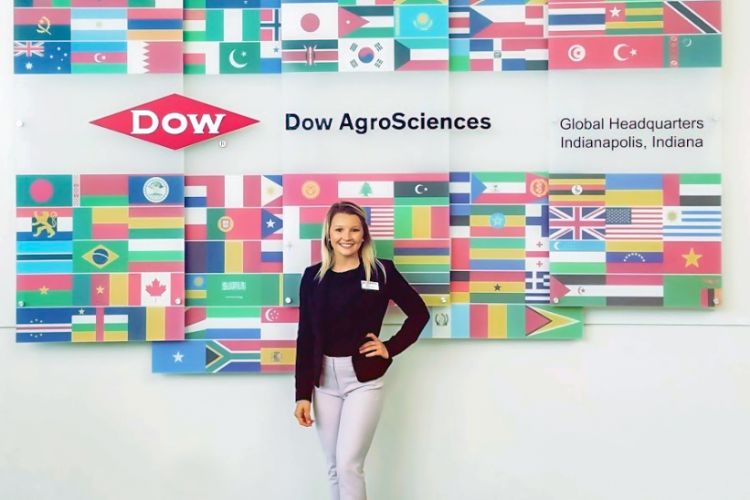 Paige Reetz didn't wait for an opportunity to knock on her door. The Agribusiness Management (ABM) senior emailed professionals in roles she was interested in, job shadowed experts in the field she's passionate about, and made appearances at every on-campus event where industry reps were present. The result? A Mycogen Seeds Sales Internship at Dow AgroSciences where Reetz takes similar initiative working remotely to uncover the needs of local farmers and connect them to valuable resources.
Growing up on her family's dairy farm in northern Michigan, Reetz always knew she wanted to go into the agriculture field, and found AFRE's Agribusiness Management as soon as she came to MSU. "I had reached out to others in the industry who were doing what I thought I wanted to do," said Reetz. "And they all pointed to MSU and ABM."
It didn't take long for Reetz to discover her long term goals, and start making them happen.
"I realized I wanted to work with farmers and help them find solutions to their problems," said Reetz. "So I started reaching out to people who work at places that do just that."
With three summer internship offers, Reetz landed at Dow AgroSciences in a sales and research role, in which she works remotely and on her own schedule. "I spent my first weeks traveling the state of Michigan delivering seed to customers for planting season, helping them put in test plots for retail locations, and learning about the company's products," said Reetz. "Now, I'm uncovering the needs of these prospects and aligning them with Mycogen Seeds products that will add value to their operation on my own schedule, working remotely."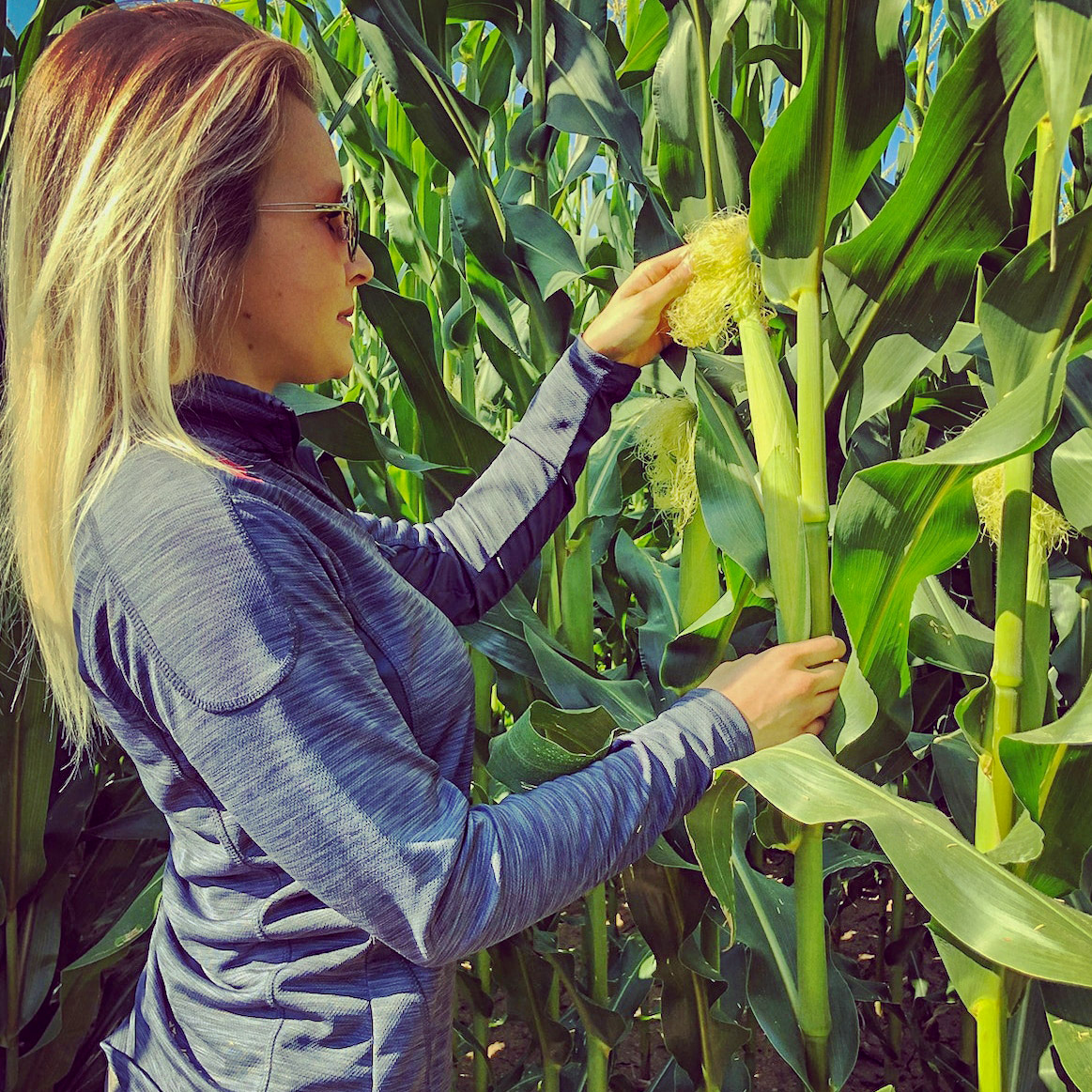 Reetz is not alone in her remote work experience, with more and more internships and full time roles distributed around the state, not necessarily in offices. "The ability to work remotely allows me to get out and make a wide range of new connections, unlike being constrained to an office," said Reetz. "Working remotely is something I want to continue to do in the future, so this was the perfect role for me this summer."
Reetz didn't just pick up valuable time management habits, but was also able to hone her sales, listening, and agronomy skills taken from the AFRE classroom. "I'm using a ton of what ABM classes taught me, including sales skills and how to use tools like Excel," said Reetz. "Using those things we learned in the classroom for real-world problems solidified my understanding of them, and made me more confident using those skills and tools."
With graduation looming in the spring, Reetz isn't worried about finding a full-time position that will suit her enterprising nature. "I know MSU and AFRE have prepared me for the career I want, in the field I want," said Reetz. "I'm ready to keep making strides and taking those steps toward building my career and helping others."