Selling beans at a convenience store
People who participated in the MASFRIJOL Project found creative ways to use and sell the beans they grew.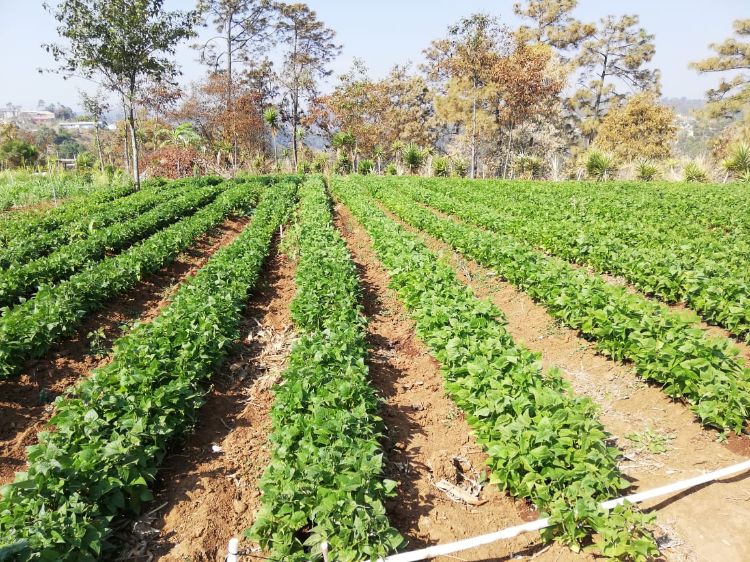 Mrs. Marina Victoria Geronimo Calmo, is a resident of Villa Alicia, Todos Santos Cuchumatan and a community leader. To generate her income, she owns a small convenience store that carries all kinds of grocery products – most of which are highly processed foods.
Marina has been involved in MASFRIJOL in her village from the beginning of the project, and two years ago she received bean seed variety called ICTA Super Chiva, a variety bred with higher levels of iron and zinc. Since then, she has been successfully planting and harvesting this variety. The first time she tried it, she was impressed with the high yields and loved the taste.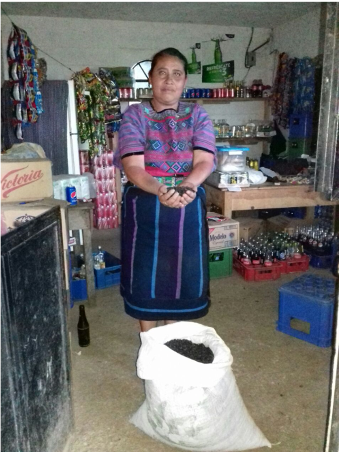 Because of her continued success growing and harvesting more than enough beans for her family, she decided to channel her bean surplus into her store. Now, other community residents don't have to go too far to get this important, nutrient-packed staple.
As an innovator and entrepreneur adopting this high-yielding bean variety, Mrs. Geronimo is making it possible for beans to be available and accessible to everyone else in Villa Alicia.
By growing, eating and selling beans, she makes it more likely that other residents will follow her example. As a respected leader, there's no doubt that Marina is not just reaping the benefits of her involvement in this project for herself, but really leveraging her knowledge and resources for the benefit of others in her community.