Shannon Stemaly: Engaging the public in sustainability outreach and policy
Shannon is a MSU Glassen Scholar whose summer internship with the Michigan DNR is supporting public education on natural resources and record-keeping for chronic wasting disease.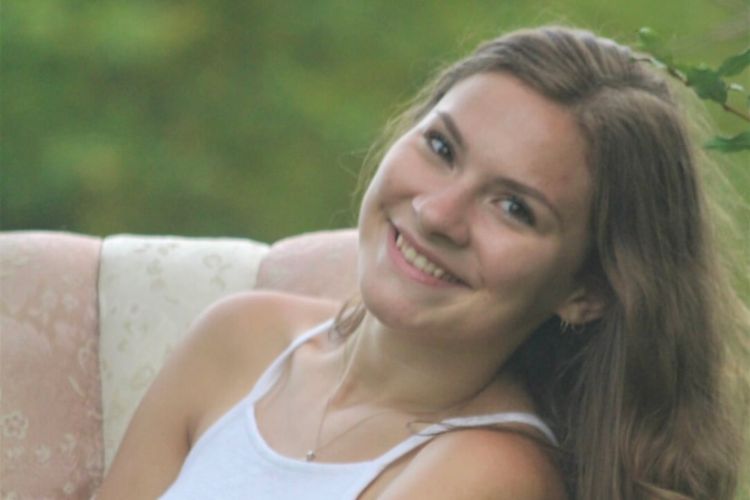 Supporting a sustainable environment can look different for everyone. For Shannon Stemaly, speaking up and acting for sustainability outreach and policy is one way she makes a difference.
This summer, Shannon is interning with the Michigan Department of Natural Resources Wildlife Division. Her focus is on public outreach and engagement. She is excited about the opportunity to work on a variety of unique projects, from a yearly hunting digest and banding geese to teaching taxidermists how to test for chronic wasting disease in deer.
Shannon grew up with an appreciation for Michigan's natural resources. When she came to MSU, she knew that the Environmental Studies and Sustainability major would support her next steps in a sustainability-focused career.
"I have loved all things nature since I was very young," says Shannon. "As I grew up I began to learn more and more about the pressures that are threatening our earth. This bothered me, I wanted to learn more, to do something - and to make a difference so that those after us can enjoy our beautiful planet just as we have."
Read more about Shannon's internship and the Environmental Studies and Sustainability major below.
---
Hometown:
Homer, Michigan
Major:
Environmental Studies and Sustainability
Minor:
Sustainable Agriculture and Food Systems
Expected graduation date:
Spring 2022
Why did you choose Environmental Studies and Sustainability?
I have always had a passion for natural resources, conservation, and agriculture. Growing up in a family who was active in numerous types of natural resources recreation showed me many of the things I came to love most. I have wanted to be a spokesperson for keeping and making our environment sustainable for years. When I found the Environmental Studies and Sustainability (ESS) major at MSU I knew I would thrive in the program.
Tell us about the Glassen Scholars Program and your summer internship.
I am currently taking part in the Glassen Scholars Program hosted through the MSU College of Agriculture and Natural Resources. This program is focused on exposing students to Michigan policy related to natural resources and conservation. Through the program you are placed in an internship where you will gain professional experience in Michigan policy with one of the program's partners.
I have been placed as an intern with the Michigan Department of Natural Resources (DNR) in their Wildlife Division. While I have just started, I know my work will be multifaceted and I will have my hands full with several different projects. Some of the things these things I may be working on include the Michigan DNR's yearly hunting digest, gaining field experience through banding geese, and researching for educational booklets aimed at school aged children.
My primary focus for my internship is public outreach and engagement. One of my main projects for the summer is engaging with taxidermists in Michigan to inform and train them on chronic wasting disease (CWD) in whitetail deer. CWD is a fatal neurological illness that is highly transmissible among deer populations. The goal is to teach these taxidermists how to test for CWD so the DNR can keep record of outbreaks.
What do you want others to know about your major?
I believe the ESS major can take you wherever you want it to. The environmental field is growing, and so are the opportunities it brings with it. Whether you want to work in the private sector, be a state or federal agent, a spokesperson for sustainable living, or an urban planner, your doors are open with a major in ESS.
The major itself is highly applicable to numerous other fields as well. Adding a minor will help to narrow the focus and get you to your end goal.
What are your future plans?
After my graduation next spring I plan to pursue a career as a private consultant for an environmental agency. I would love to move around as different projects come about to help make independent businesses and facilities more sustainable.
Any thoughts or advice for current students?
Get involved and make connections! MSU has more student organizations than any other college around–from quidditch to rodeo club, we quite literally have something for everyone.
As a student you also have the ability to make connections with every professor, faculty member, and alumni that you want. If you have a question or interest, someone will have information on what you're looking for or can point you in the right direction as long as you ask!