Southwest Michigan fruit update – Aug. 31, 2021
Fall harvest season is underway.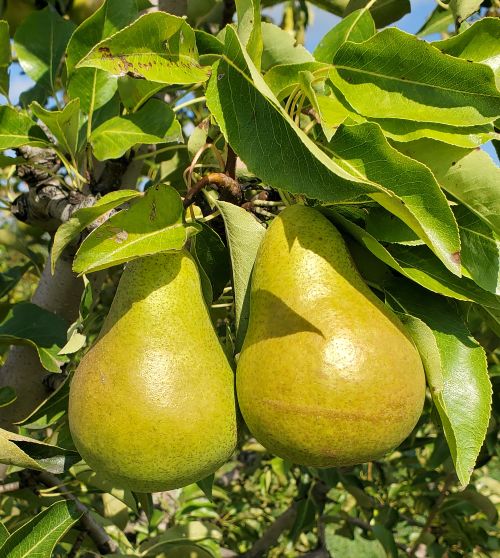 Weather
The past week was hot and humid. Highs were near 90 most of the week. Lows were near 70. The hot and humid conditions were perfect for afternoon thunderstorms. The most widespread rain came on Tuesday, with most areas seeing between a 0.5 and 1 inch. Another 0.25 inches of rain was recorded over the rest of the week.
A cool front and showers crossed the region Sunday afternoon pushing the dome of hot, humid air out by early Monday morning. This week is expected to be cooler and less humid, with high temperatures near 80 and lows in the upper 50s. A small chance of rain returns by the weekend.
With the warm, humid week, we picked up a lot of growing degree days (GDD) last week: 244 GDD base 42 and 189 GDD base 50. That is 35 and 27 GDD per day, respectively. We are currently almost a week ahead of the five-year average.
Southwest Michigan GDD summary from March 1 – Aug. 29, 2021

Station

GDD 42 F

GDD 45 F

GDD 50 F

Benton Harbor (SWMREC)

3622

3185

2511

Lawton (Lawton)

3604

3164

2478

Fennville (TNRC)

3344

2920

2269

Average for the SW region

3564

3129

2455

Average last week

3320

2906

2266
Tree fruit
Brown marmorated stink bug nymphs and adult catches in traps have increased sharply in some orchards over the last week, especially near early ripening apple varieties. Orchard edges, especially bordering woods and buildings, are generally the first locations where this insect can be detected. San Jose scale marking from the summer generation is becoming easier to find on fruit.
Peach/nectarine varieties Glowingstar, Cresthaven and Gloria are being harvested in central Berrien County. Western flower thrips are still active, scarfing brown patches that are most obvious on highly colored fruit. Oriental fruit moth flight catches are starting to increase, indicating the next generation is likely starting. Adults of the third generation generally emerge in mid-August, depending on the weather. Offspring of this generation is a major cause of wormy fruit at harvest on late season peaches or apples, often with little or no external sign of injury.
Plum varieties Stanley, Luisa and NY9 are beginning harvest. Foliage of some plum varieties are showing tattering due to bacterial spot.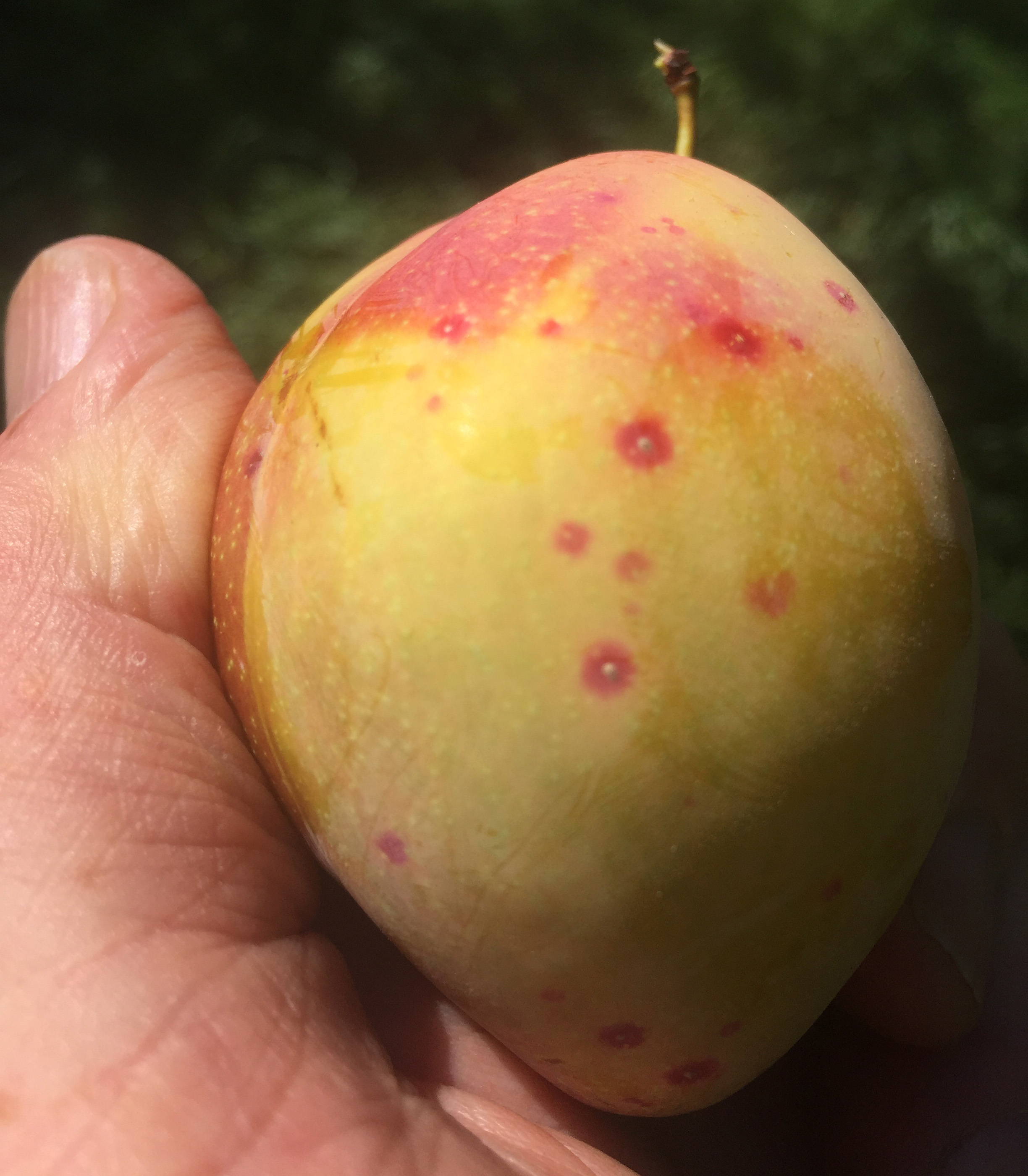 In apples, main season Gala are still testing 19 to 21 pounds firmness but the starch conversion index has increased from an average of approximately 2 last week to an average of 3 to 4. The predicted harvest date for Gala in central Berrien County is Aug. 31, about nine days ahead of normal. Crop load is quite variable across the southwest region.
Bitter rot, a summer rot fungal disease, is showing up on fruit of Honeycrisp. This disease is spread by splashing rain and insects and can spread rapidly. Preferred fungicides for bitter rot are Merivon (zero-day preharvest interval, or PHI), Luna Sensation (14-day PHI), Flint Extra (14-day PHI), Pristine (zero-day PHI) and Captan (zero-day PHI).
Retreatment for sooty blotch and flyspeck is needed following heavy rains. The second generation for codling moth seems to be coming to an end. In warm years, it is possible to get a partial third generation of codling moth larvae that can infest later harvested varieties. With the warm year we are in, continue monitoring in later blocks.
Pear variety Harrow Sweet is close to harvest. Harrow Sweet generally harvests one to two weeks after Bartlett.
Small fruit
Spotted wing Drosophila (SWD) numbers are high. Peak populations for this pest are in August and September.
In grapes, harvest of early varieties has started. For grape berry moth, May 25-27 (50% wild grape bloom) was grape berry moth biofix in southwest Michigan. The grape berry moth model on Enviroweather is predicting start of egglaying from the fourth generation this week. This is the generation that has the biggest impact on harvest quality. Grape berry moth populations have been low so far this year but have the potential to grow quickly if the conditions are right. An ovicide at the beginning of egglaying and a larvicide in two weeks can help keep damage low. Be aware of PHIs on pesticide choices as we get closer to harvest.
Protectant fungicide sprays to control downy mildew and powdery mildew are the disease focus now. Downy mildew develops rapidly with heavy dews every morning. August is when growers should focus on controlling this disease, which can defoliate the vines before harvest. Wine grape growers will want to include botrytis in their disease management plans, especially in tight bunched varieties.
Blueberry harvest is ending. SWD numbers increased with the typical August surge. Some harvested fields are beginning to look weak and growers should increase their irrigation in harvested fields to maintain good plant health and promote flower bud formation at the end of the season.
Strawberry fields are looking good.
Bramble harvest continues. Fall bearing raspberries harvest is beginning. Blackberry harvest is ending for many varieties. Some newer varieties of blackberries fruit on both last year's canes and this year's primocanes. These varieties bloom this time of year near the tops of these new canes. SWD catches in monitoring traps are high. Fruit needs to be protected as it begins to color and ripen.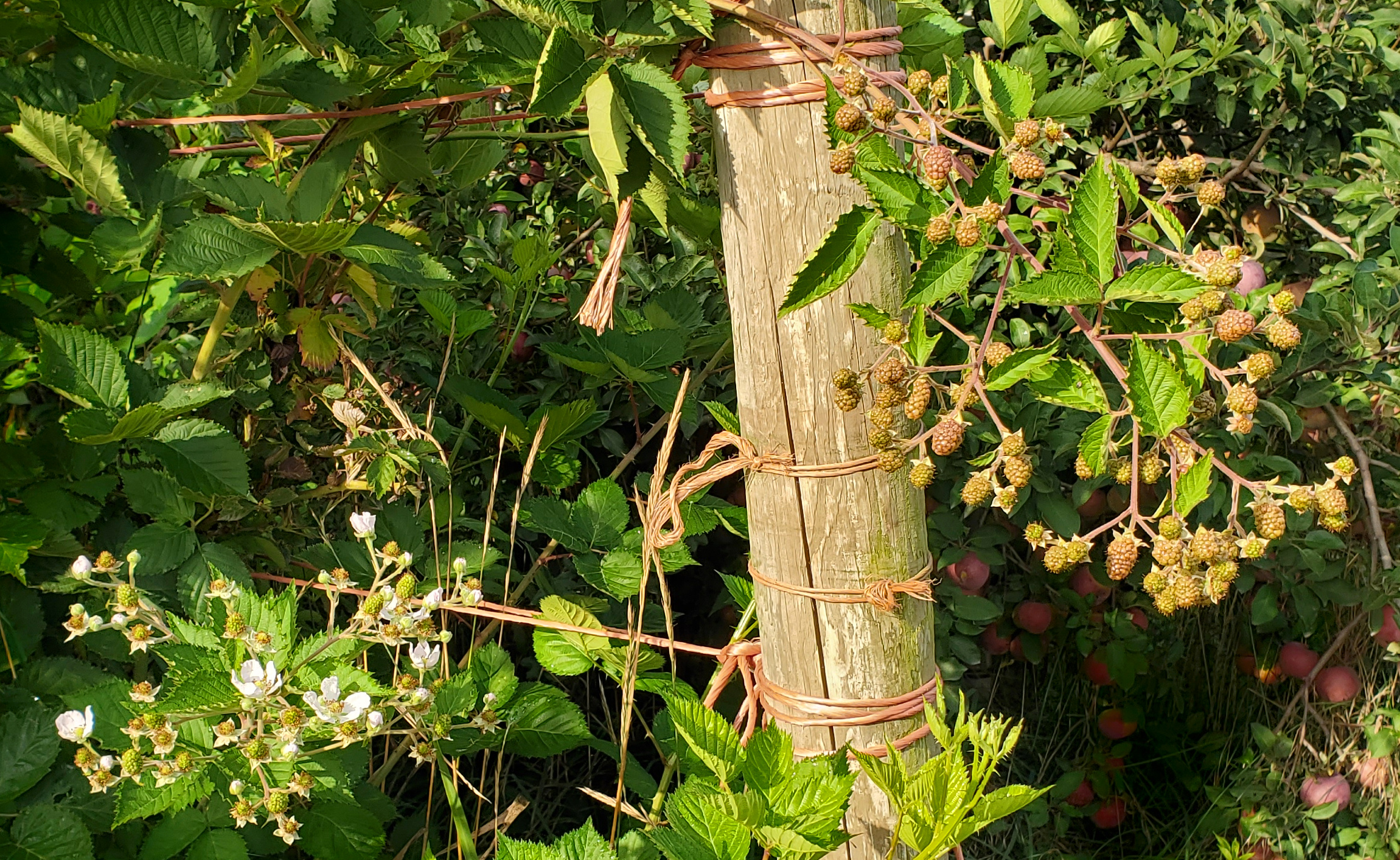 Miscellaneous crops
Hop harvest continues.
Cranberry fruit is coloring.
Chestnut burrs continue to increase in size.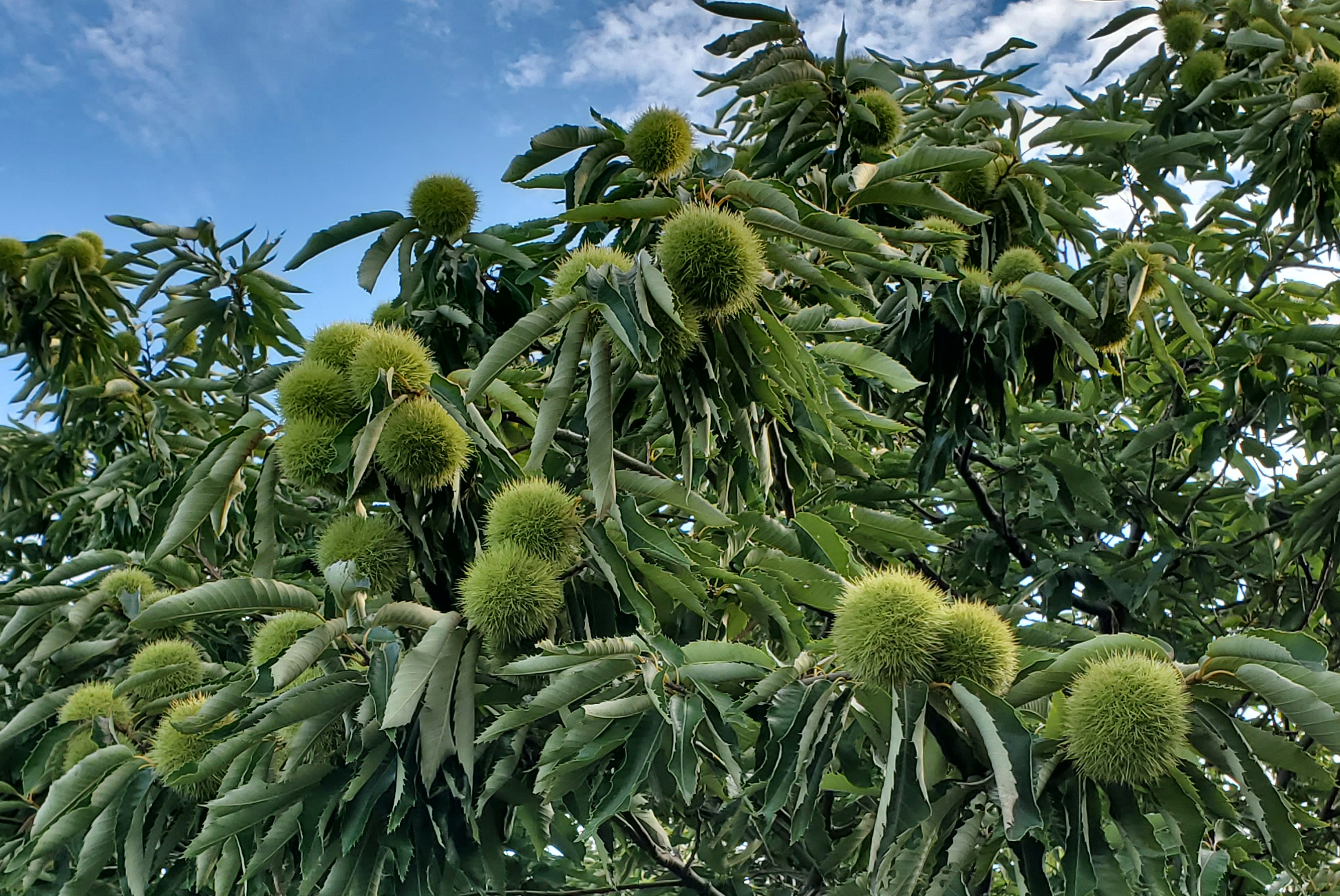 Related articles