Southwest Michigan fruit update – Sept. 7, 2021
This is the last scouting report for the year.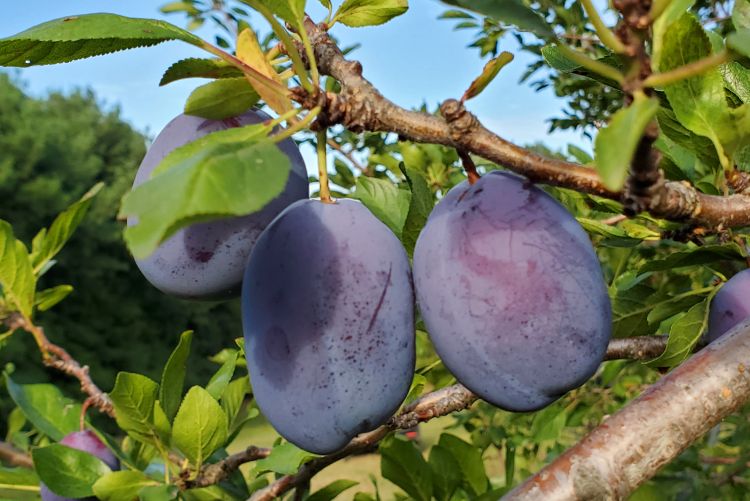 Announcement
This is the last southwest Michigan fruit update for the season. If you want to continue getting updates this year, check out our apple maturity reports found at the MSU Extension Apples website or our statewide grape scouting report at the MSU Extension Grapes website. You can also subscribe to these and other newsletters to get regular emails with information for the crops you are interested in.
Weather
The past week was cool and dry. Highs were in the upper 70s most of the week. Lows were in the upper 50s. The only rain came over the Labor Day weekend with most areas recording between a trace and two tenths of an inch. Soils are dry.
The cooler weather will continue for this week with highs in the upper 70s. Tuesday will be the only change from this pattern, with a high in the mid-80s. A storm system is expected to come through late on Tuesday, bringing locally heavy rain. The rest of the week should be dry.
With the cool week, we picked up fewer growing degree days (GDD) last week: 177 GDD base 42 and 122 GDD base 50. That is 30 and 17 GDD per day, respectively. We are currently half a week ahead of the five-year average.
Southwest Michigan GDD summary from March 1 – Sept. 5, 2021

Station

GDD 42 F

GDD 45 F

GDD 50 F

Benton Harbor (SWMREC)

3808

3350

2640

Lawton (Lawton)

3783

3322

2601

Fennville (TNRC)

3520

3076

2390

Average for the SW region

3741

3286

2577

Average last week

3564

3129

2455
Tree fruit
Bucks are starting to rub young trees, especially peaches with their antlers. Repellent sprays, dryer sheets and soap all help to deter them for a while. Conduit poles put next to the trunk of young trees have also helped to discourage buck rubbing.
Oriental fruit moth trap catches are increasing, raising the potential for new larvae approximately 200 GDD base 45 from now. With an average of about 20 GDD base 45 per day under current cool conditions, hatch of this generation would be expected to commence around Sept. 12. All stages of brown marmorated stink bug numbers are increasing. Large scale migration into fruit plantings is usually triggered by drying soybean fields. San Jose scale marking from the summer generation is becoming easier to find on fruit.
Peach/nectarine varieties PF 27A, Encore, PF28-007 and soon Autumnstar are due for harvesting in central Berrien County. Some of the late season varieties can develop mealiness if left too long on the tree or in storage even though the outside firmness seems still good. Oriental fruit moth flight catches are increasing, indicating the next generation is starting. Offspring of this generation is a major cause of wormy fruit at harvest on late season peaches or apples, often with little or no external sign of injury.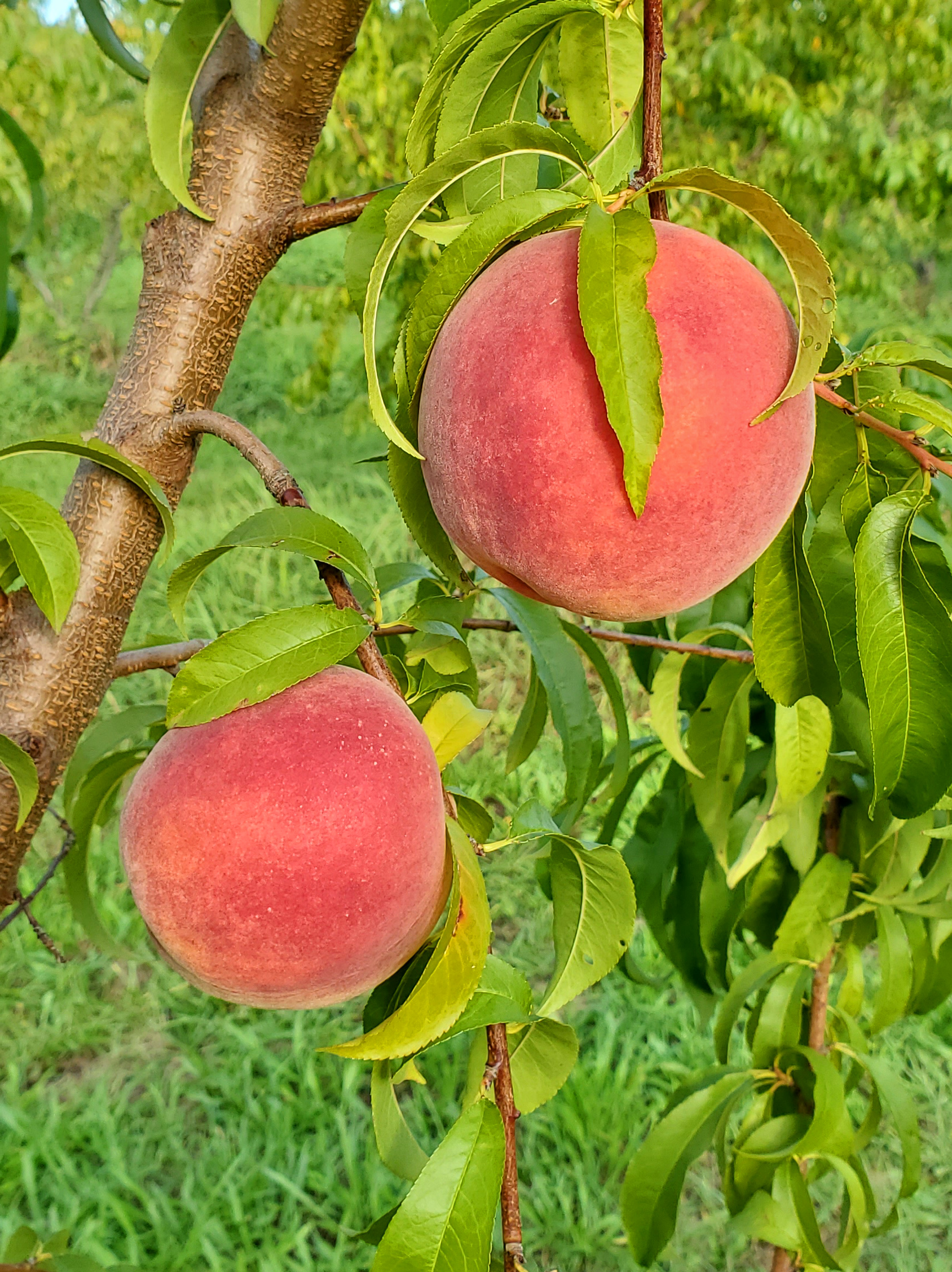 Plum varieties Stanley, NY9, Long John and Italian being harvested in the area. Cool weather has slowed ripening.
In apples, main season Gala harvest is underway. The predicted harvest date for Gala for central Berrien County is Aug. 31, about nine days ahead of normal. Spot picking of Honeycrisp is underway in a few places, but more sites are still not internally mature.
Bitter rot, a summer rot fungal disease, is showing up on fruit of Honeycrisp. This disease is favored in sites with nubbins (dwarf fruit that didn't drop during thinning). This disease is spread by splashing rain and insects and can spread rapidly. Preferred fungicides for bitter rot are Merivon (zero-day preharvest interval, or PHI), Luna Sensation (14-day PHI), Flint Extra (14-day PHI), Pristine (zero-day PHI) and Captan (zero-day PHI).
Retreatment for sooty blotch and flyspeck is needed following heavy rains. The second generation for codling moth seems to be coming to an end. In warm years, it is possible to get a partial third generation of codling moth larvae that can infest later harvested varieties. With the warm year we are in, continued monitoring in later blocks is recommended.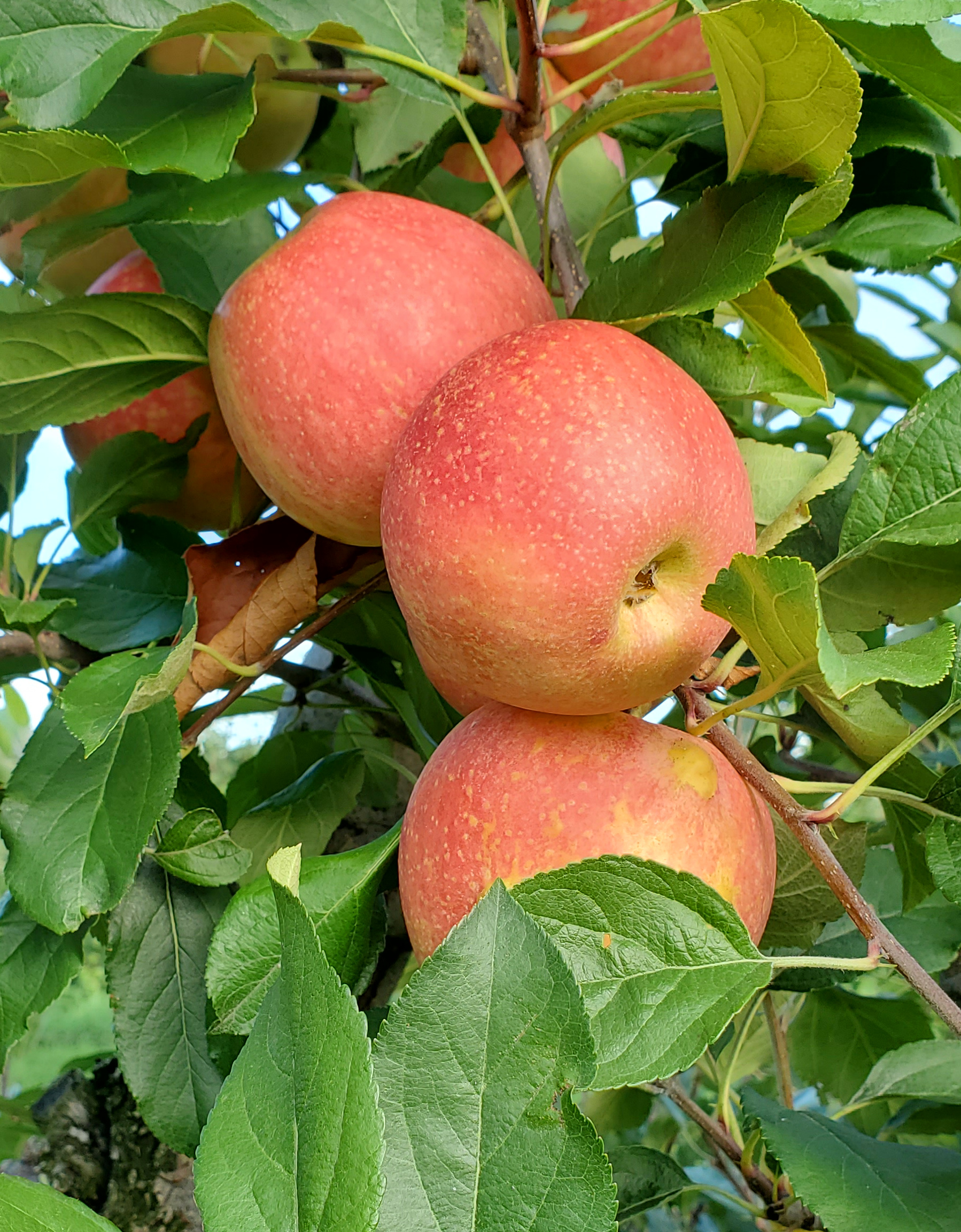 Pear variety Harrow Sweet is close to harvest. Harrow Sweet generally harvests one to two 2 weeks after Bartlett. Following Harrow Sweet is Seckel, then Anjou and Bosc. Cold treatment is recommended for varieties following Harrow Sweet to insure proper ripening. The primary pest risks at this time are codling moth, stink bug and obliquebanded leafrollers.
Small fruit
Spotted wing Drosophila (SWD) numbers are high. Populations for this pest are very high in August and September.
Grape harvest of early varieties continues. For grape berry moth, May 25-27 (50% wild grape bloom) was grape berry moth biofix in southwest Michigan. The grape berry moth model on Enviroweather was predicting start of egglaying from the fourth generation last week. This generation has the biggest impact on harvest quality. Grape berry moth populations have been low so far this year but have the potential to grow quickly if the conditions are right. Damage from grape berry moth larvae is becoming more common. A larvicide two weeks after the start of egglaying can help keep damage low. Be aware of preharvest intervals on pesticide choices as we get closer to harvest.
Protectant fungicide sprays to control downy mildew and powdery mildew are the disease focus now. Downy mildew develops rapidly with heavy dews every morning. August is when growers should focus on controlling this disease, which can defoliate the vines before harvest. Wine grape growers will want to include botrytis in their disease management plans, especially in tight bunched varieties.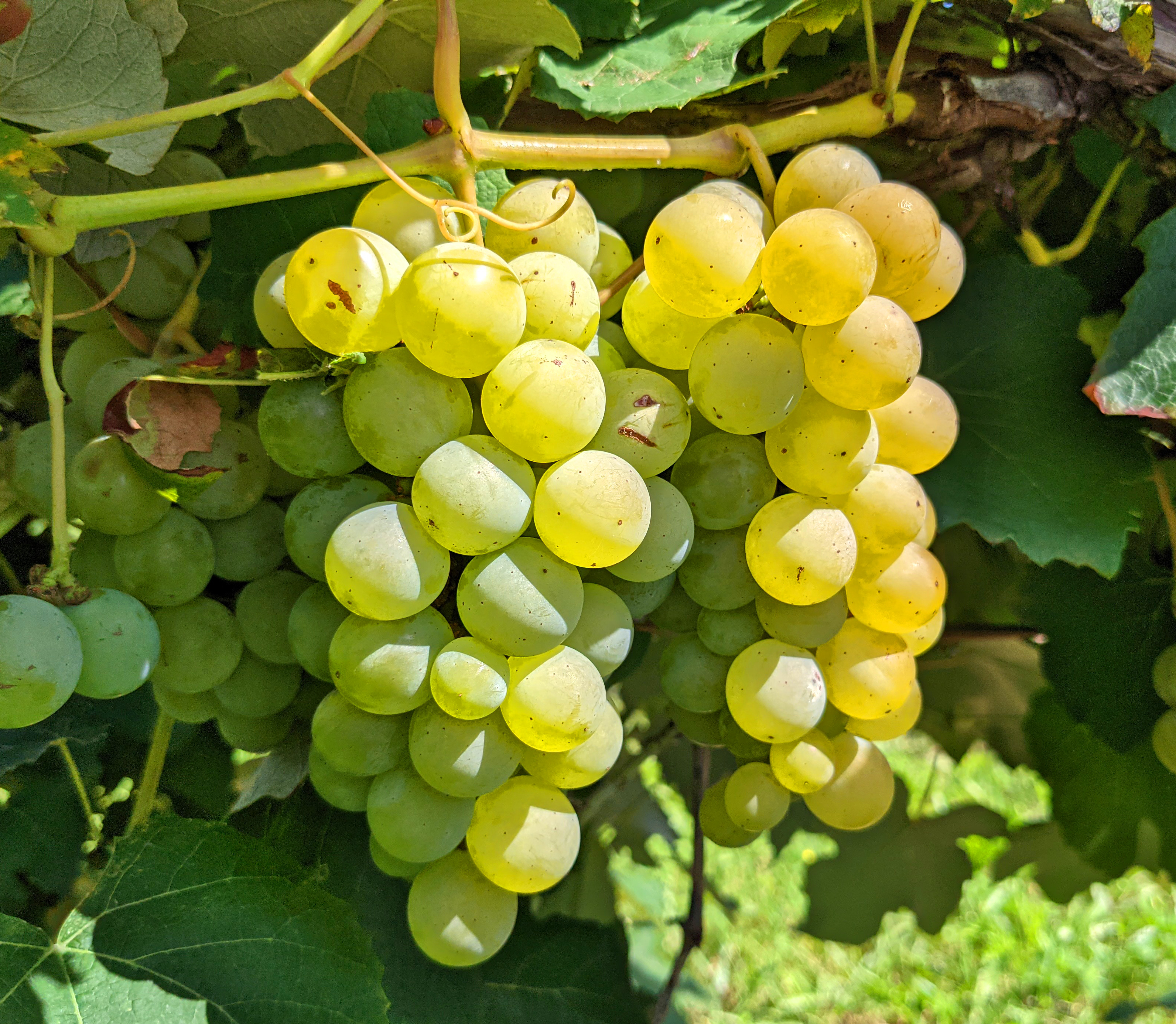 Blueberry harvest has ended. At the end of the season the main concern is maintaining good plant health in the fall when flower bud formation happens. Growers with irrigation should be irrigating to maintain good soil moisture. Be prepared to water through September if the current dry conditions continue. Many fields look weak and growers can expect poor fruit set in unirrigated fields.
Fall is an excellent time to apply herbicides. Preemergent herbicides will control fall germinating weeds and provide weed control early in the spring when conditions for application are spotty and the workload is heavy. Systemic contact herbicides such as glyphosate will hurt perennial plants as they are preparing for winter. When using glyphosate in combination with preemergent herbicides, avoid contact with the blueberry bushes by using a hooded sprayer. Problem perennials can be controlled by using directed sprays or a hand sprayer.
Strawberry fields are looking good. Growers are harvesting day neutral strawberries. Maintain irrigation to ensure good bloom and fruit set next year.
Bramble harvest continues with fall bearing raspberries. There are also a few fall bearing blackberries. Growers need to protect this fruit from SWD.
Miscellaneous crops
Hop harvest is continuing and should be complete in the next two weeks.
Cranberry fruit is coloring.
Related articles