SPDC professor receives CANR Excellence in Teaching – New Teacher Award
Linda Nubani, Ph.D., to receive 2022 CANR Excellence in Teaching - New Teacher Award.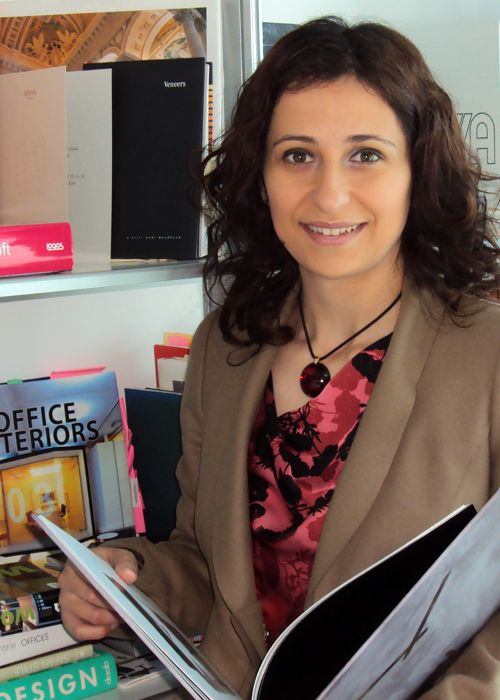 Linda Nubani, Ph.D., will receive the 2022 Michigan State University (MSU) College of Agriculture and Natural Resources (CANR) Excellence in Teaching – New Teacher Award on April 21.
The CANR Excellence in Teaching – New Teacher Award recognizes individuals with less than five years of teaching experience who have demonstrated a commitment to quality scholarship of teaching and learning with demonstrated success in these areas.
Nubani is an assistant professor in interior design and the founder of the Crime Prevention through Environmental Design Program. She teaches various undergraduate and graduate courses in the School of Planning, Design, and Construction and a multidisciplinary course Introduction to Crime and Built Environment. She provides multicultural education with over 20 years of industry experience that she brings into her classrooms. She is known for her use of innovative technology in the classroom, such as virtual reality as well as community engagement techniques. Her current research focuses on the use of space syntax and isovist-based analysis to understand human behavior in different contexts (buildings and urban environments); use of virtual reality in environment-behavior studies; and crime prevention through environmental design. She is also the co-creator of the Mile in My Shoes virtual reality app that aims to help individuals recognize unconscious bias through different real-world situations.
Since she joined MSU in 2016, she received the 2021 Chief of Police Award of Excellence from the Lansing Police Department, the 2021 CANR You Belong Here DEI Champion Award, the 2021 IDEC Best Service Award from the Interior Design Educators Council and the 2019 IDEC Community Service Award from Interior Design Educators Council.