Stand out from the crowd: Five steps to a positive first impression
Practice these five tips to ensure you make a positive impression.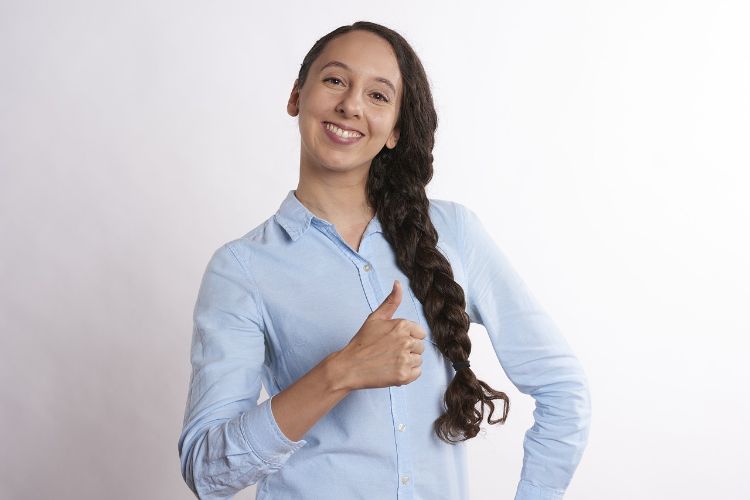 Want to land a job or internship opportunity? To achieve the most success, it is important to make a good first impression. The first few interactions you have with potential employers are when they begin to make decisions about you and your fit within their organization or company. Michigan 4-H Youth Development has a variety of suggestions for how to make that good first impression.
Create a professional resume or complete an application in a complete and accurate format. Employers often "see" you first through these documents. Make sure you are using correct spelling and grammar, that your content is truthful and that the writing is legible and clear.
Use a business handshake when greeting all potential employers or interviewers. This is the easiest and quickest way to stand out in a positive way with others. Connect the webs of your hands, use a firm but not aggressive handshake, speak clearly and make good eye contact. Don't forget to smile!
Look professional by wearing clean and nice clothes. Neutral colors tend to work best. Avoid distracting apparel or accessories such as scarves or hats, large jewelry, strong perfume/cologne and excessive makeup. You don't want your outfit to be the talk of the interview, you want the focus to be on your work and the type of employee you would be.
Have confidence in who you are. Know that you deserve the opportunity or experience. There is a balance between the line of confidence and being overly bold, but it is important to be able to positively demonstrate who you are and what you have to offer. Body posture, eye contact and voice volume when you approach others shares a great deal about your confidence.
Prepare a professional pitch to answer the most common interview or networking question, "Tell me about yourself." Prepare by brainstorming the main points you want to convey and practice delivering the information concisely.
It is possible to practice good first impressions with others by preparing yourself as if attending an interview and then asking others what their first impression was of you. Others might notice something that you are not aware of in your approach or presentation. Close friends, family members and mentors are great individuals to help with this advice.
Another way to practice is to organize a mock interview experience. This is a great activity for an afterschool program or youth group such as 4-H. Bring in outside adults to be the interviewers and have them share their first impression reactions to participants.
Michigan State University Extension has a variety of resources to help you prepare for your career -- both that first initial encounter and beyond. A positive first impression with any individual you encounter can help build your network of people prepared to help you reach your goals in life.
Michigan State University Extension and Michigan 4-H Youth Development help to prepare young people for successful futures. As a result of career exploration and workforce preparation activities, thousands of Michigan youth are better equipped to make important decisions about their professional future, ready to contribute to the workforce and able to take fiscal responsibility in their personal lives. For more information or resources on career exploration, workforce preparation, financial education, or entrepreneurship, contact 4-HCareerPrep@anr.msu.edu.