Stebleton receives 2023 CANR Outstanding Academic Advisor Award
Department of Community Sustainability's Jeane Stebleton to receive the 2023 CANR Outstanding Academic Advisor Award.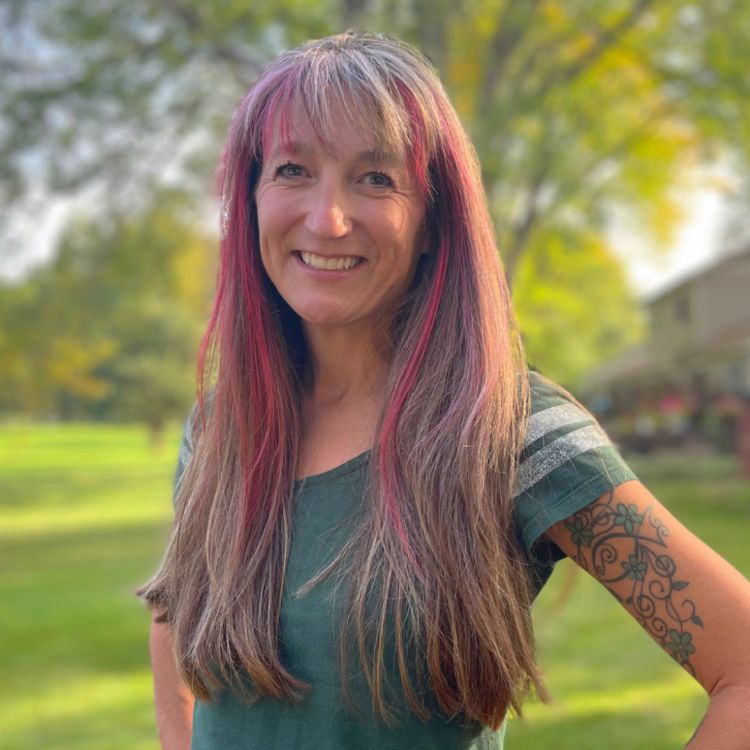 Jeane Stebleton, academic advisor in the Michigan State University (MSU) Department of Community Sustainability (CSUS) will receive the 2023 College of Agriculture and Natural Resources (CANR) Outstanding Academic Advisor Award on May 11.
The CANR Outstanding Academic Advisor Award honors academic advisors for their commitment and excellence in supporting students to set and reach their academic and professional goals.
Stebleton has been an academic advisor for various departments and colleges at MSU since 1998, but has worked in CANR since 2020.
As an academic advisor, Stebleton advises over 300 students in the environmental studies and sustainability major with curriculum requirements, career goals, course selection and policies. She also monitors students' programs, recommends certification for graduation, the degree process and clearances for student athletes. In collaboration with the CSUS Undergraduate Curriculum Committee, she helps to maintain continuity for university, college, and major requirements. She also corresponds with prospective students and participates in all college Academic Orientation Program functions, including advising and enrolling new students.
Through the Neighborhood Student Success Collaborative, she counsels exploratory preference and major preference undergraduates on course curriculum, major selection, personal development, alternative major planning, and career guidance. She also mentors assigned STAR-Lite students who are high risk to support closing the graduation gap and serves as an Envision Green Advisor where she is a liaison assists students transfer from Lansing Community College to MSU.
She earned a bachelor's degree in clothing and textiles with a minor in marketing from Central Michigan University and a master's degree in student affairs administration from MSU.
Stebleton is passionate about helping students find their path and is an advocate for students' mental health. When she is not in the office, she is spending time with her daughters and running ultra-marathons.