The Value of CEUs
NCI is excited to announce we are now able to offer CEUs to landscape architects.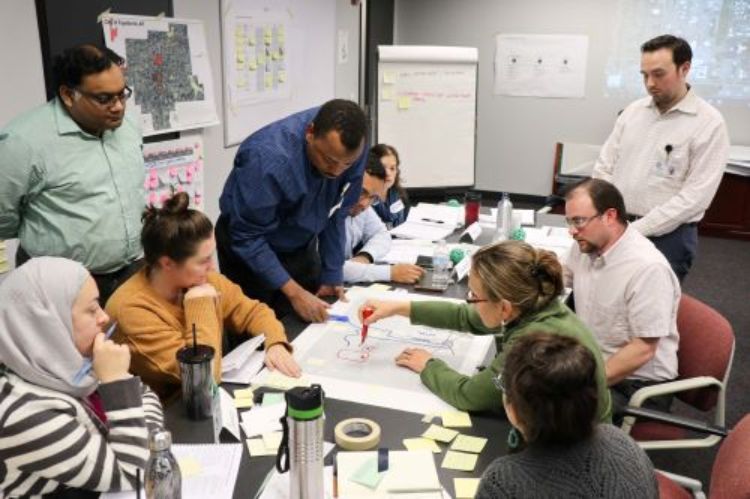 Nearly every organization that represents an industry or profession, provides learning opportunities for its members and associates. As professionals, we understand the value of staying current and relevant in our fields.
City and regional planners, architects, public health staff, developers, land and transportation planning consultants, citizen advocates, directors and project managers have always participated in National Charrette Institute trainings. And NCI has always provided continuing education units or CEUs through the American Institute of Certified Planners (AICP) and the American Institute of Architects (AIA).
Landscape architects have also attended NCI trainings and are often members of charrette teams. In recognition of this, NCI is excited to announce that we are now able to offer CEUs to this professional group.
After receiving approval from the American Society of Landscape Architects (ASLA), the NCI will offer 18.5 Professional Development Hours (PDH) for our new Complete Charrette Certificate Trainings and 6.5 PHD for our NCI Charrette Management and Facilitation Certificate Trainings.
In addition to ASLA's approval for continued education, there are other changes to the NCI curriculum in 2020. The NCI is focused on the expansion of the Complete Charrette Certificate Training program to provide participants the most comprehensive learning experience possible.
These trainings will not require any prerequisites. This will allow people new to the Charrette System a chance to learn the complete training and earn 18.5 PDHs from the ASLA, 18.5 Certificate Maintenance Credits from the APA, and 18.5 Continuing Education Hours from the AIA.
The focus on more comprehensive trainings has also led to the phasing out of the NCI Charrette Management and Facilitation Certificate Training program, which is taking place this year. So, be sure to take advantage of this opportunity before it's gone!