The Year in the Office of DEI: Reflecting on 2019-2020
The Office of Diversity, Equity and Inclusion reflects on the 2019-2020 academic year.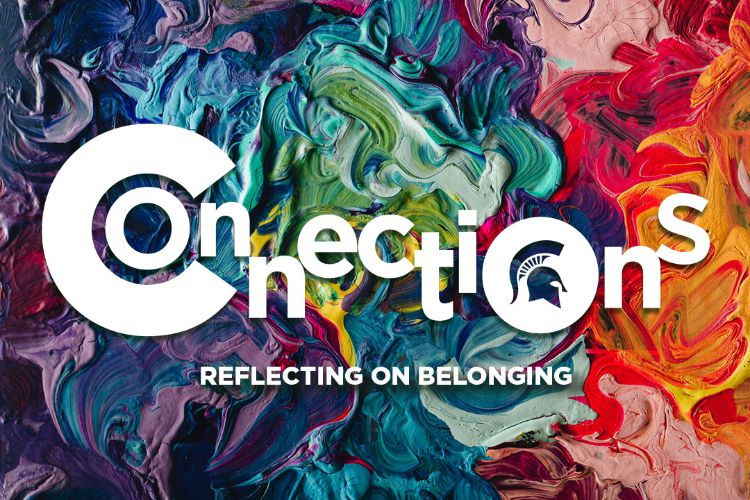 Reflecting on the year 2019-2020 in the Office of Diversity, Equity and Inclusion (ODEI) represents an overarching fall and early spring semester of unfolding in-person programs, trainings, and events. We created a safe space promoting inclusive excellence in the College of Agriculture and Natural Resources (CANR) community by kicking off the year with the Office of Diversity, Equity and Inclusion Welcome Reception in September 2019.
The DEI Committee of the College Advisory Council proceeded to define the DEI Strategic Plan by collecting college-wide feedback about the goals of a diverse, equitable and inclusive college. We are committed to programs and activities that implement equitable efforts to promote an unbiased inclusive excellence in the community.
ODEI initiatives included support and partnerships with the CANR Chairs and Directors, ANR Communications Team, MSU Extension, and the Office of Academic and Student Affairs.
ODEI hosted a CANR Leadership and Inclusion Summit in October 2019, in which we had over 90 faculty or staff. ODEI also has continued the partnership with MSU Extension in visiting each of the districts to talk about the work that we do, as well as named the second annual Diversity, Equity and Inclusion Award alumni recipient (David Weatherspoon), formed the incoming DEI student scholarship award and designed an education abroad course.
The CANR was well represented this year at regional and national professional conferences. We are continually making networking connections with the goal of building diverse excellence in our students and our faculty and staff members. We had a recruiting and networking presence during the 2019-2020 academic year at the Society for the Advancement of Chicanos/Hispanics and Native Americans in Science (SACNAS; Minorities in Agriculture, Natural Resources and Related Sciences (MANRRS); and Southern Regional Education Board Institute on Teaching and Mentoring (SREB Institute). The office supported faculty and staff members and students in their professional development at these and other conferences around the country.
DEI initiatives
We continued with the "You Belong Here. Still." campaign by launching the first You Belong Here Champion Awards to faculty and staff in the CANR community.
We hosted First Tuesday speakers with engaging presentations by visiting scholars, DEI professionals and others who shared their work and their stories with CANR graduate students. These dinners provide us the chance to build networks, share a meal and connect with one another. The First Tuesday Program introduced the first volunteering event this year. We had approximately eight people from the CANR community volunteer at Lansing Downtown Community Kitchen.
In March 2019, our community experienced a piercing adjustment in our daily routines and reality. The COVID-19 pandemic quickly became present, priority and prevalent in how we communicate with one another, educate, support, and maintain a sense of belonging. Our beacon challenge was to address many perspectives while promoting inclusive excellence and providing essential resources to our students, staff, and faculty through new opportunities and connections.
Defining what success looks like for us was somewhat different during the remaining spring and summer semesters. Our efforts presented an opportunity for ODEI to develop a DEI Novel Coronavirus (COVID-19) Communication Tips sheet to share with the MSU community to help foster understanding and inclusion.
The COVID-19 pandemic created space for our community to create a Spring webinar series on "Practicing Inclusion During Times of Ambiguity and Turbulence" and "Sharpening our DEI Lens." We also started a summer webinar series covering topics with guest speakers who shared strategies on inclusive excellence during remote learning while empowering the CANR community. One example from the summer series is the seminar, "Virtual Settings: Ripe Environment for Unconscious Bias."
For most, we have measured our efforts through surveying our participants before and after events, looked at the increased amount of individuals engaging in DEI work and reviewed the intercultural development inventory (IDI) that measures one's ability to understand culture and bridge behavior across differences.
Next steps
The year continues to hold opportunities for ODEI to help lead the way to a diverse, equitable, and inclusive community. Next ODEI is working on a Virtual Unconscious Implicit Bias Training for culture change.
We also have eight out of 12 departments/units with their own DEI Committees, and each department/unit has shared DEI Effort Reports with our office. The DEI Effort Reports illustrated various community norms desired to implement, grants that were submitted and received, and extensive information from MSU Extension work that they continue to do in DEI.
In the coming year, everyone connected to the CANR will have a number of opportunities to participate in projects to create and sustain an inclusive and welcoming place to work and learn.
The Office of Diversity, Equity and Inclusion staff members are available to provide professional development workshops for your teams or classrooms on a variety of topics. Contact the office if you are interested in training around topics such as intercultural development, unconscious bias and responding to micro-aggressions, creating inclusive environments for LGBTQ+ students and employees, valuing perspectives, and working in effective teams. We'd also welcome the opportunity to create training that speaks directly to the needs of your discipline or team.
Look out for Intercultural CANR in spring 2021 for an event that will focus on the aspects of our global perspectives conducting, leading and assisting MSU international research or global experiences.
If you want to work with us on creating a diverse and equitable culture in the college –- if you have an idea, are interested in this conversation -- please reach out at anr.dei@msu.edu. We want to hear all the voices and perspectives that can contribute to the future of the CANR. Have a great year!