The Pure Michigan effect: Successful marketing campaign has widespread appeal
The highly successful marketing campaign Pure Michigan has had many beneficial impacts. MSU researchers have played a major role in in mapping the necessary steps of the state's tourism success.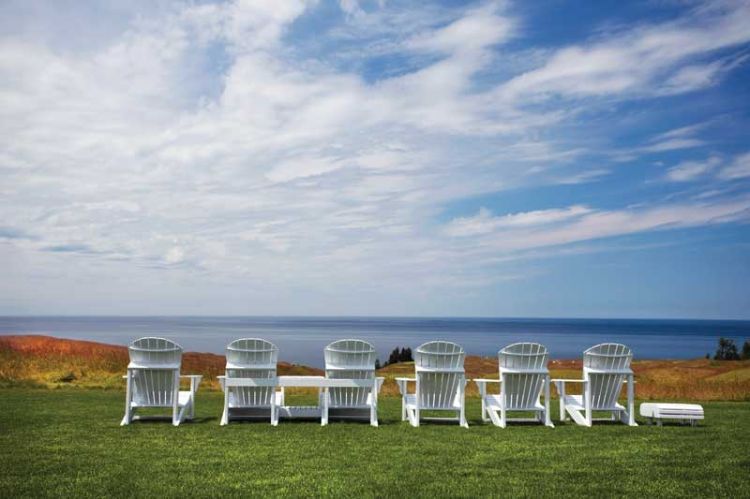 "Pure Michigan" serves as the state's calling card to inform people around the world that the Great Lakes State is full of friendly people, unique experiences and spectacular natural beauty. Delivered by the distinct voice of Michigan native Tim Allen, the ads showcase some of Michigan's most majestic destinations. Eight years after its launch, the campaign continues to receive accolades and awards and has amassed impressive returns — every dollar spent on the ads has generated $4.50 of economic impact for the state.
Those within the Michigan travel industry, however, are not resting on the laurels of the Pure Michigan brand. Instead, they are working to build upon its momentum. Michigan State University (MSU) AgBioResearch tourism specialist Sarah Nicholls is a prominent leader in this area. At the request of the state's official travel organization, Nicholls led the development of the 2012-2017 Michigan Tourism Strategic Plan, which plots the course to continue to grow tourism and its contribution to the overall economic development of the state.
"The potential problem with having such a phenomenal brand as Pure Michigan is, if a first-time visitor sees one of the ads and decides to come to Michigan, we have to deliver an exceptional experience that meets or exceeds the expectations set by that advertisement," she said. "A really good ad raises the bar high."
Nicholls is facilitating and coordinating the implementation of the strategic plan developed specifically for Travel Michigan, a division of the Michigan Economic Development Corporation (MEDC). Though most states have similar types of plans, Nicholls said very few have a comprehensive, industrywide plan that branches out beyond marketing.
"There are lots of strategic plans sitting on shelves collecting dust — having someone to help ensure that the goals are implemented is very unusual and a fantastic step on the part of the tourism industry and MEDC," said Nicholls, an associate professor in the MSU departments of Community Sustainability and Geography.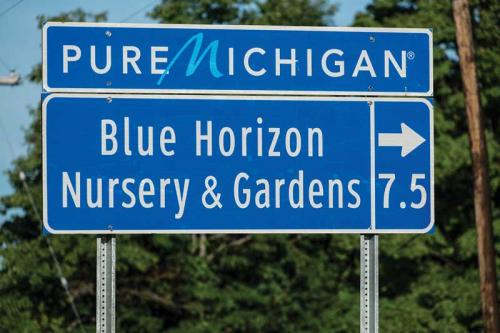 One of the main objectives in developing the plan was making it comprehensive and inclusive. More than 900 people from various tourism industry sectors across Michigan participated in activities, such as online surveys, visioning sessions and stakeholder meetings, to develop the plan. Now, the implementation process includes diverse groups involved in tourism.
The state's inaugural tourism plan (2007 - 2011) was developed by Donald Holecek, MSU professor emeritus of the Department of Community Sustainability. It was used as the basis to draft the current plan and vision, and to identify specific goals to move the tourism industry forward.
The plan now lists eight goals, each with a theme and several objectives. Committees meet as many as eight times a year to work on the implementation of each goal.
"What the industry has recognized is that we have one of the best state tourism brands in the country," Nicholls said. "But the industry also realizes that it has to do more in other areas beyond marketing the brand to deliver an exceptional experience. One of the key points is that this is not just a Travel Michigan plan. No one entity could do all of this. To be successful, we need the whole tourism industry to come together and work really hard, and that's what is happening."
The tourism industry is highly fragmented, with representation from lodging, attractions and events, and transportation industries to convention and visitor bureaus, food and beverage providers, and retailers.
"For many visitors to the state, the first stop may be a gas station, so we talk a lot about how to make some businesses more aware that they are part of the tourism industry and that they might represent the first encounter that a visitor to the state has," Nicholls explained. "One of the goals in the coming years is not only to increase the impact of tourism but also to widen the array of businesses that recognize that they are a part of the industry."


Great expectations moving forward
Mike Busley, owner of Grand Traverse Pie Company with his wife, Denise, has served on various committees formed to develop and implement the 2012-2017 plan. He sees the long-term value in developing a plan that goes beyond marketing and serves to meet infrastructure needs.
"Like any organization or business, you need a 'road map' to align goals and efforts," he said. "Although we may not achieve all of the objectives of each goal in the plan, we will achieve a lot of them because we are working in committees on implementation."
Busley is co-chair of the product development implementation committee for the 2012-2017 strategic plan and works on the collaboration, cooperation and partnership committee. Even though he has been actively involved in business in Michigan for almost 20 years, Busley has met many new people connected with aspects of the tourism industry through the venture.
"There are government officials, representatives from the lodging and culinary industries, and many other areas on these committees. They are adding their own expertise to the goals we are trying to achieve," he said. "It is good business practice to bring people together for common goals."
He believes that serving on the committees — he is also vice chair of the Michigan Travel Commission, a group appointed by the governor to help develop Michigan tourism — has inspired people from various sectors to think about ways within their lines of work to make improvements.
Like Busley, Jamie Furbush wants to see the strategic plan succeed. President and CEO of the Frankenmuth Convention and Visitors Bureau and recently elected president of the Michigan Association of Convention and Visitors Bureaus, Furbush said her member organizations are benefitting from the Pure Michigan campaign, especially as the strategic plan moves forward.
"The unique thing about this strategic plan is that it was developed for the industry by the industry," she said. "There are a lot of things in the plan that the tourism industry needs to address beyond marketing and promotion, such as infrastructure, product development and collaborations."
Furbush, who was involved in focus groups as the plan was developed, credits the Pure Michigan campaign with helping Frankenmuth evolve its brand and better tell its story.
"Frankenmuth has been a popular destination for many years, but the Pure Michigan campaign has helped us tell our story from a new perspective," she said. "It has really allowed many different kinds of destinations to shine. It has been a way to showcase the great places in our state and has helped communities realize their potential."


Tourism research helps provide resources and boosts impact
T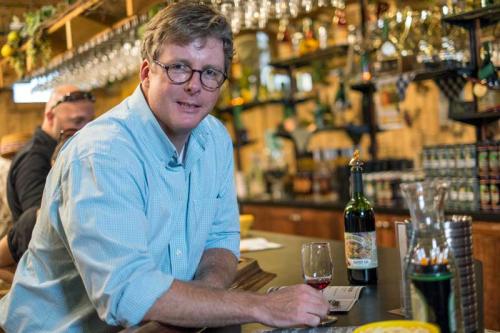 he 2012-2017 strategic plan is a key element in raising the bar for Michigan tourism in the coming years, but Nicholls is also focused on other research endeavors. She is collaborating with fellow MSU AgBioResearch scientist Dan McCole to work on other types of community sustainability projects that affect the travel industry. Each spring, they contribute data for the Pure Michigan Governor's Conference on Tourism. They collect year-in-review data on such factors as hotel occupancy, weather, economics and travel patterns, as well as provide a forecast on the future.
"Many of the factors we look at suggest that Michigan tourism will experience another strong year in 2014," said McCole, an assistant professor of community sustainability and an Extension specialist. "The stock market, gross domestic product and consumer confidence are all high. Unemployment is down and housing markets continue to improve. People have more and more confidence in the economy and are therefore more comfortable spending money."
In 2014, McCole and Nicholls predict tourism spending, as measured by hotel and motel tax receipts, will increase 4.5 percent over 2013 levels. Nationally, leisure travel is growing at a higher rate than business travel, and tourists are increasingly searching for one-of-a-kind experiences instead of chain restaurants and hotels, McCole said.
"More tourists today are interested in sampling regional wines and craft brews, eating at restaurants that serve foods made with locally produced ingredients, and visiting unique cultural and historical attractions," McCole said. "With every new magazine article that recognizes a Michigan destination and with every Pure Michigan ad, more people realize they can get these kinds of experiences in Michigan."
Tourism spending was strong in 2013 despite temperatures 9 percent cooler than in 2012. Helping the cause were lower gas prices (down 3 percent from 2012) and positive news coverage, such as Mackinaw City ranking as the top tourist town for families and Grand Rapids being voted Beer City USA for the second consecutive year in 2013.
McCole researches various issues related to natural resource- and agriculture-based tourism. One recent project was a survey of winery tasting-room customers and their behaviors at 15 geographically diverse Michigan wineries.
"Most tasting-room visitors reported that their primary purpose was to participate in experience-based activities such as socializing with friends and relaxing," said McCole, who conducted the survey in collaboration with Holecek. "The experience may be more important in selling wine than the quality of the wine, although I believe the wine has to meet a certain standard of quality."
McCole points out that friendliness in tasting-room employees is perhaps more important than wine knowledge. The survey also showed that one third of the respondents had visited more than 20 winery tasting rooms in their lifetimes, so engaging with this type of customer may mean repeat business.
"A key takeaway from the study is that people are coming to the winery for a variety of reasons, and, therefore, various presentations and approaches for customer interaction are needed," McCole noted.
This study was conducted as part of the Northern Grapes Project, an initiative recognizing the emergence of cold-hardy Vitis riparia-based wine grape cultivars, which have helped expand small vineyards and winery enterprises in more than 12 states in New England, northern New York and the Upper Midwest, and boosted rural economies in those regions.
Another project looked at the impact of water levels in the Great Lakes and how that affects tourism, as well as a Sea Grant project in the Thumb area that is helping communities find ways to attract tourists since the collapse of chinook salmon fishing.
McCole sees many benefits to the Pure Michigan travel campaign, including attracting out-of-state visitors, who tend to stay longer and spend more than Michiganders. A national trend showing an increase in people wanting to do mult- destination vacations also bodes well for Michigan.
"Rather than going to one place, such as a resort, people are interested in exploring a variety of places," McCole explained. "We have many small communities that people can visit. The wine industry also is perfect for this. Tourists can visit six wineries or shop in two to three communities or pick out a different gourmet restaurant each night of their visit to the state."
Like McCole, Nicholls also conducts research on many tourism topics, including the implications of climate variability and change for outdoor recreation and tourism. She also has worked on environmental initiatives in the lodging sector. These kinds of projects can inform public policy, as well as provide small business owners with useful findings and associated implications that they are unlikely to be able to generate independently, Nicholls noted.


Increasing the brand impact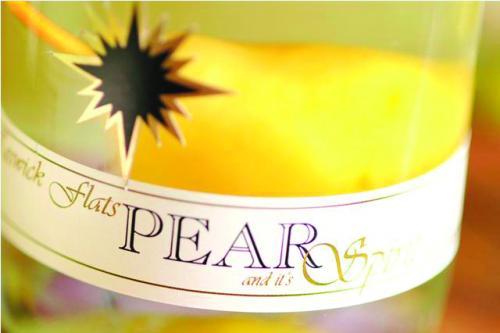 As manager of industry relations and international marketing for Travel Michigan, David Lorenz is on the front lines of interacting with the travel industry to attract a continuing stream of tourists to the state. In addition to working with representatives from convention and visitors bureaus, destinations, attractions and communities, Lorenz works extensively with foreign travel agents and organizations, as well as media in key countries such as Germany, Austria, Switzerland, the United Kingdom and Ireland. Travel Michigan will soon open an office in China.
"When travel agents and the media from foreign countries get here, the general reaction is shock at the beauty of the natural environment, because most people internationally think of Michigan as Detroit. There is not a great awareness of our small towns and woods-and-water experiences," Lorenz explained. "Our role is to make them aware of the American experience we have here. This is not New York or Las Vegas or Disney World. This is the real American experience."
Lorenz points out that people are especially impressed with the friendliness of Michiganders.
"In many places around the world, it is not normal to say good morning or hello, but that is part of our culture. That is a real eye opener to international visitors," Lorenz said.
Detroit has traditionally been thought of favorably by most potential international travelers because of its automobile history and music. Detroit's recent bankruptcy, however, temporarily altered the perception of the city and the state on the international scene, Lorenz observed.
"I can see within the past year that people are starting to better understand what the state is really like, in part because we have brought so many international representatives of travel organizations and the travel media here," Lorenz said. "That's why it is important that we are proactive in communication and promotion."
Lorenz said he believes that one of the strongest impacts that the Pure Michigan campaign has had is to raise the prominence of Michigan in the mind of potential visitors.
"For many years, Michigan was out of the travel promotion business," Lorenz explained. "We did not promote the state for travel. The Pure Michigan brand has helped to better position Michigan perceptually, not only for travel but also for potential businesses and for people to live or go to school here. It has changed people's minds. It's not that people thought negatively of Michigan — they just didn't think of us."
Including well-known Michiganders and Michigan destinations has proven a winning combination. Think Kid Rock singing "Born Free" from Pictured Rocks National Lakeshore or the Chrysler Super Bowl ad with Eminem at the Fox Theater, to name a couple.
"These kinds of projects showed pride in Michigan, and now many other Michigan companies are using the Pure Michigan logo," Lorenz said. "Companies want to show that they are part of the effort. It has energized the people of the state who were looking for a rallying cry."


Michigan's diverse agricultural crops take center stage
Agriculture has also benefited from the Pure Michigan campaign. Michigan is the second most diverse agricultural state in the nation, and Nicholls said that agri-tourism is of increasing interest to tourists.
"Eating and shopping are the No. 1 and 2 things people do when they travel," Nicholls said. "Tourists are increasingly interested in knowing where their food is produced and in eating and trying locally produced foods and drinks."
Furbush agrees.
"Frankenmuth was an agricultural community before it was a tourism destination, so it is part of the culture here," she said. "Zehnder's and the restaurants at the Bavarian Inn use local produce."
The blue Hubbard squash is featured on fall menus at both of the Frankenmuth restaurants. The squash is grown by a local farmer and is popular with restaurant guests. In addition, the Bavarian Inn recently opened a casual dining restaurant called Michigan on Main, featuring Michigan foods and craft beers.
"These examples are common with what you are seeing across the state," Furbush said. "Many places are featuring local products because it is something that is appreciated and noticed, and visitors are demanding it."
She also has seen a shift in the mindset of Michiganders wanting Michigan products and seeing more farmers and restaurants working together.
"There is a lot more collaboration, intentional promotion and use of local products," she observed.
Perhaps the epitome of agri-tourism success is Black Star Farms, whose story began even before the Pure Michigan brand was developed. In 1997, Don Coe and partners bought a dormant equestrian estate on the Leelanau Peninsula.
"No one lived here, no one was employed here, nothing was grown here," said Coe from the farm, which is about 15 miles northwest of Traverse City. Today, Black Star Farms provides what Coe calls an "agricultural destination" with a winery and tasting rooms, a distillery, an inn, a farm market and stables on a 160-acre farm with orchards, vineyards and gardens.
"We attempt to add value to everything we produce on the farm, and we sell those products directly to visitors and through outside events," said Coe, who serves on the Michigan Commission of Agriculture and Rural Development and was a member of the Michigan Tourism Strategic Plan Advisory Council.
Black Star Farms attracts more than 100,000 visitors annually and employs 55. The farm annually uses more than $1 million in local products and services, and generates more than $4 million in economic activity.
"Agricultural tourism is our business, and those 100,000 visitors to our farm last year came from 40 U.S. states and 20 countries," Coe said. "Every one of those visitors also spent time and money in our state and local economy. We offer the ultimate 'Pure Michigan' experience. Most importantly, we are Michiganders, proud of our state and what we do, and that never fails to impress all who visit us."
This article was published in Futures, a magazine produced twice per year by Michigan State University AgBioResearch. To view past issues of Futures, visit www.futuresmagazine.msu.edu. For more information, email Holly Whetstone, editor, at whetst11@msu.edu or call 517-355-0123.