Timothy Miles brings small fruit and hop pathology lab, research expertise to MSU
Michigan State University recently welcomed small fruit and hop pathologist Timothy Miles as a faculty member and Extension specialist.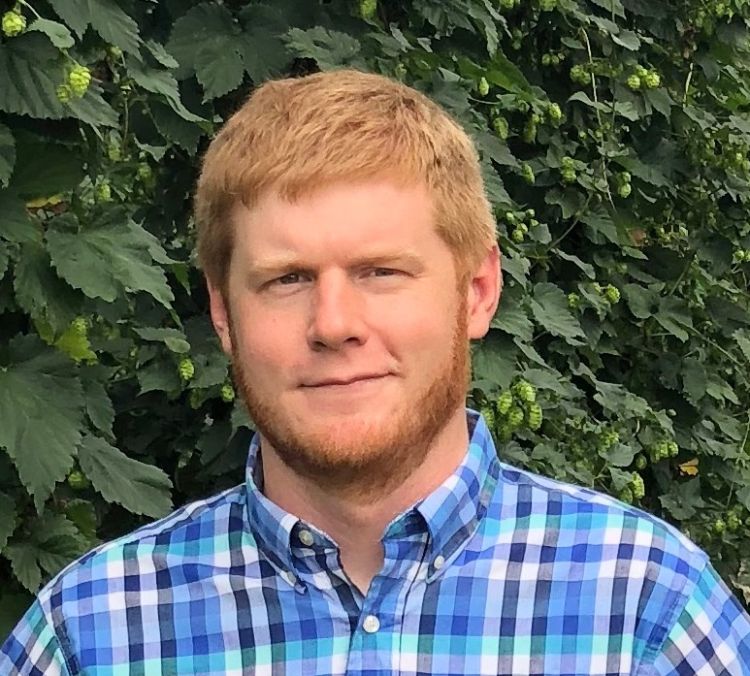 The Michigan State University Department of Plant, Soil and Microbial Sciences (PSMS) welcomed new faculty member Timothy Miles on July 1, 2018 as an Extension and faculty member studying small fruit and hop diseases.
"I am excited to work with one of the largest plant science universities in the country—this is a great opportunity for me to conduct innovative research in conjunction with MSU Extension," Miles said.
At PSMS, Miles is currently studying fungicide resistance and molecular diagnostics of various diseases relevant to Michigan small fruit and hop growers. He plans to collaborate with other faculty members, such as Rufus Isaacs, Martin Chilvers, Monique Sakalidis, Patrick Edger and Mary Hausbeck, to validate various molecular diagnostic tools and to improve integrated management programs.
The MSU Small Fruit Pathology Laboratory, managed by Miles, studies the applied aspects of plant pathology, such as the development of resistant cultivars, and cultural and chemical practices that result in improved disease management.
"My goal for myself and the lab is to help answer industry relevant questions with the latest technology, an aim that is certain to help Michigan's small fruit and hop growers learn about and overcome disease outbreaks," Miles said.
Miles' passion for plant pathology began as an undergraduate pursuing bachelor's degrees in biology and chemistry at Western Michigan University. He furthered his studies in plant pathology during his doctoral studies at MSU on a postharvest disease of blueberries.
While attending MSU, Miles worked on many aspects of small fruit pathology, including assisting with the Michigan Blueberry Integrated Pest Management newsletter that ran from 2007-2011. Following his graduation from MSU, he took a postdoctoral position at the University of Idaho where he studied fungicide resistance and molecular diagnostics of soilborne pathogens in potatoes. Miles also completed a postdoctoral appointment at the USDA-ARS in Salinas, California, under the direction of Frank Martin, where he worked on rapid molecular diagnostics of Phytophthora species.
Miles' education prepared him for the research and teaching position he later took at California State University Monterey Bay as a plant pathologist with the School of Natural Sciences. At this institution, he went on to serve as an assistant professor for over three years.