Understanding public health emergencies through the lens of land use policy
Local hazard mitigation plans provide guidance to planners and planning officials in times of crisis.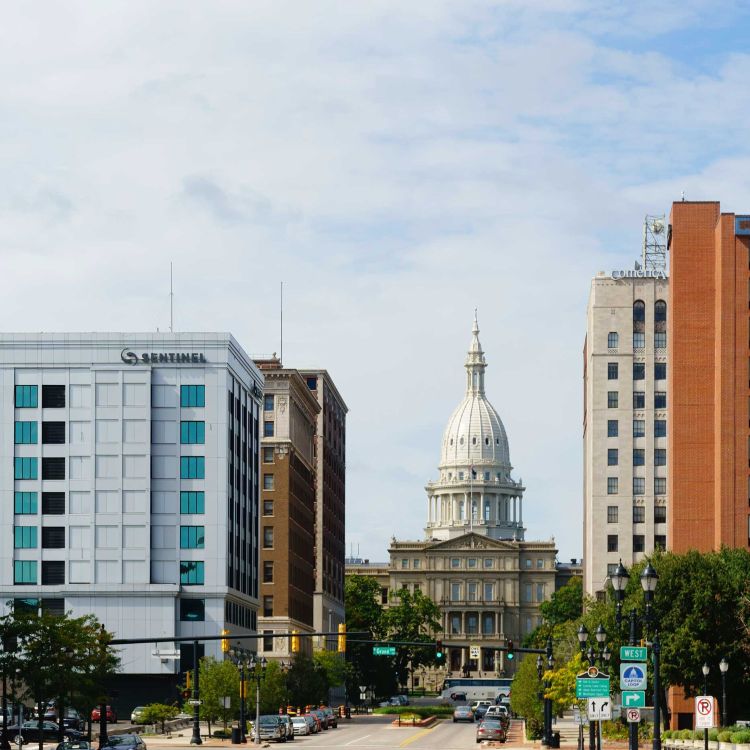 A state of emergency was declared by Michigan's Governor Whitmer on March 10, 2020 in the face of Novel Coronavirus 2019. Considering this and other public health emergencies, planners and planning officials can find guidance in hazard mitigation plans. This article will outline the elements of a hazard mitigation plan related to public health emergencies, and describe the role planning officials and planners can play in integrating critical hazard mitigation actions into their respective master plans and zoning ordinances.
There are many examples of tribal, county and local hazard mitigation plans in Michigan. The majority of Michigan's hazard mitigation planning occurs at the county level, led by a county-wide team of emergency response and community development officials. Most local level plans occur separately in urbanized areas. Each plan, whether it is tribal, county or local tie into an overarching state plan that recognizes local planning efforts and actions, provides extensive hazard data analyses and much more.
Hazard mitigation plans outline actions a community can take before, during or after a disaster or emergency to permanently eliminate or reduce the long-term risk to human life and property from natural, technological and human-related hazards. Hazard mitigation plans analyze hazards and vulnerabilities, collect meaningful public input and outline many actions to mitigate hazards. Mitigation actions are proposed and prioritized by a guiding committee, then a tribal or local government adopts the plan. After the plan is adopted, implementation begins. This planning process also opens a conduit of FEMA pre-disaster and post-disaster funding.
FEMA guidance is readily available for tribal and local planners and officials to understand federal requirements related to hazard mitigation planning. In Michigan, public health emergencies are considered top-priority hazards, next to flood events and pipeline incidents. The 2019 Michigan Hazard Mitigation Plan analyzed large hazard events over the past 20 years including public health emergencies with immense human and financial costs related to pandemic illness, PBB, the Flint Water Crisis, etc. The top priority hazards from the Michigan Hazard Mitigation Plan are listed in the Table below (Hazards/Priority/Reason) with public health emergencies listed in context with other hazards of statewide (& local) significance.
| | | |
| --- | --- | --- |
| Type of Hazard | Priority | Reason |
| Floods | Top | Many damaging incidents: urban, riverine and coastal disruptive |
| Public health emergencies | Top | Major incidents involving water quality, PBB (1973), pandemic potential |
| Oil and gas pipeline incidents | Top | Billion-dollar Kalamazoo River event (2010), related concerns |
| Major fires or industrial incidents | Top | Dearborn plant explosion (1999), potential casualties and disruptions |
| Invasive species | Top | Potential Asian Carp and agribusiness impacts, Emerald Ash Borer damage |
| Severe winds | Top | Regularly occurring incidents with serious damages, widespread impacts |
| Tornadoes | Top | Potential for extreme damage and massive casualties, though uncommon |
| Infrastructure failures | Top | Potential impacts and disruption from major blackouts, though uncommon |
| Extreme heat | Top | Potential for widespread human impacts, burden upon infrastructure |
Public health emergencies can occur at any geographic scale. In each case, mitigation begins at the local level. According to the 2019 Michigan Hazard Mitigation Plan 'Action Analysis' section, a common action item to mitigate public health emergencies involves public awareness campaigns on how to best avoid the hazard. Also, emergency plans for public and private institutions can mitigate public health hazards as can the early promotion and distribution of "safety" kits to be used for self-quarantine or lock-down situations. Finally, developing a local network of food suppliers, medical services, communication networks and identifying locations for temporary essential service facilities is a proactive way to plan for the impacts of a future public health hazard.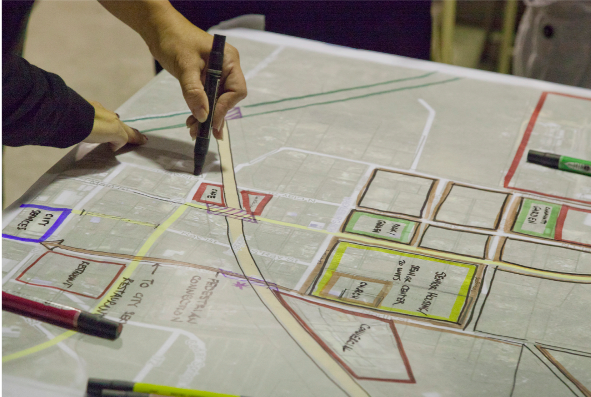 Master plans and zoning ordinances play an integral role in the implementation of hazard mitigation actions. A master plan provides a vision and goals for future land uses and a zoning ordinance provides regulations for a wide range of land use districts that implement the master plan's goals and objectives. An example where these land use policies intersect to address public health emergencies would be through the adoption of a hazards-related 'public engagement plan, the inclusion of a hazards-related section within existing master plans, and the adoption of a stand-alone hazard mitigation plan.
In addressing natural hazards, we see ordinances and plans that prohibit construction in floodplains or we mitigate flooding through better stormwater management and site design. In the instance of a public health emergency, regulations and plans can provide data, guidance and land use considerations regarding social distancing, quarantine and essential service provision.
Hazard preparedness, responsiveness and recovery relies on how well local and tribal planning officials and staff integrate hazard mitigation data, strategies and goals into policy documents. In its 2013 guidebook, Integrating Hazard Mitigation Into Local Planning: Case Studies & Tools for Community Officials, the Federal Emergency Management Agency (FEMA) promotes four ways for officials to make a difference in this integration:
Frame the topic of hazard mitigation around greater community priorities such as economic development, environmental protection, public services etc.
Safety and resilience must be a public priority, reflected in public dialogues & planning documents.
Partnerships must be strengthened between tribal, local and county agencies, technical experts, the private sector, residents of all ages, ethnicities, abilities and backgrounds. This leads to increased access to funding, planning expertise and timely policy goals. Engagement between tribal, local or regional emergency management/hazard mitigation teams is critical.
Social capital and visibility are two benefits enjoyed by officials and staff. It is important to use these benefits to build awareness and to provide consistent/continuous messaging related to the mitigation of public health emergencies.
Hazard mitigation plans are critical tools for communities facing public health emergencies and other natural, technological and human-related hazards. Master plans and zoning ordinances play a strategic part in mitigating hazards by engaging the public around the topic of hazards and regulating land uses in a way that protects public health, safety and welfare. With a concerted community-wide effort to plan for the mitigation of hazards, land use planning will be strengthened by a new level of understanding followed by a new level of resiliency.