Understanding and evaluating the gaited horse
Free My Horse University webcast helps horse enthusiasts understand gaited breeds.
Although the unique four-beat gaits of the non-trotting horses are often seen as new and confusing territory to "trotting" horse enthusiasts, gaited horses are steadily increasing in popularity. Join My Horse University and eXtension HorseQuest for a FREE LIVE Webcast on April 19 at 7 PM EDT to hear from an equine expert on the naturally distinctive gaits and versatility of the gaited breeds!
Presented by Michigan State University graduate student Alaina Parsons, "Understanding and Evaluating the Gaited Horse," will provide a better understanding of how to correctly identify and evaluate the basic gaits preformed by several gaited breeds of horses. Participants will learn how to use indicators of balance, collection, impulsion, and frame to identify and evaluate gaits. Registration is online.
For those unable to attend the live presentation, webcasts are also recorded and available for viewing online at no cost. Other resources offered by My Horse University and eXtension HorseQuest include a free monthly e-newsletter and social networks on Facebook and Twitter.
My Horse University is a national online horse management program for horse enthusiasts. It's based at MSU, one of the top U.S. universities in equine science and management. Founded by the MSU Department of Animal Science, MSU Extension and MSU Global, this program offers equine education courses and resources that can be tailored to achieve horse management goals. For more information, visit www.myhorseuniversity.com.
eXtension HorseQuest is an interactive learning environment delivering the most-researched knowledge from land-grant universities across America. eXtension connects people who need information with those who can best provide it — experts who know their subject matter inside and out. Get online answers your equine-related questions, locate horse events in your area, watch instructional videos, take short courses and participate in webcasts with equine experts across the nation. For more information, visit www.extension.org/horses.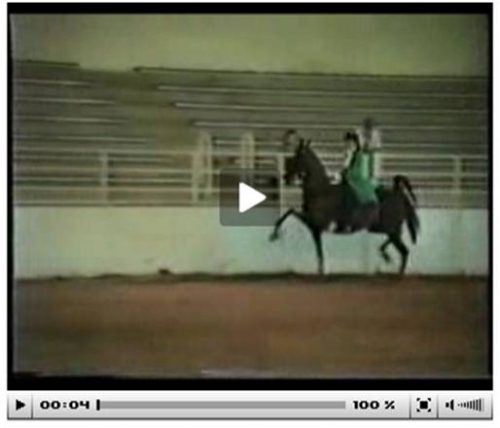 Gaits such as the running walk, slow gait, pace and rack are considered artificial gaits, however they are very natural to specific breeds of horses.