VerCauteren receives 2022 CANR Distinguished Service Award
Kurt VerCauteren, Ph.D., US Department of Agriculture, National Wildlife Research Center, will receive the 2022 CANR Distinguished Service Award during ANR Week.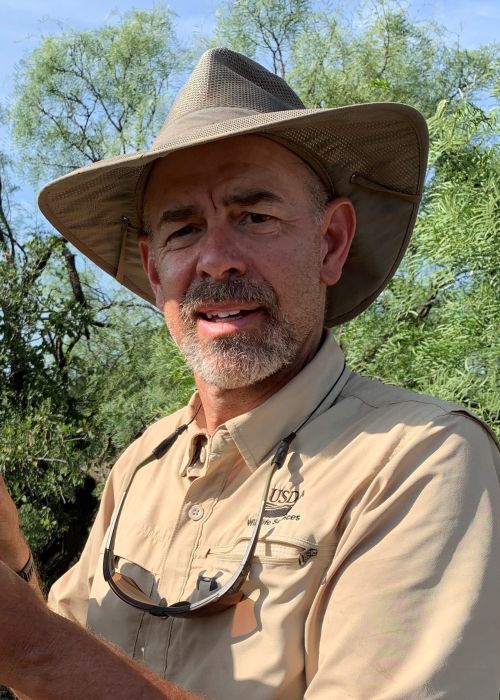 Kurt VerCauteren, Ph.D., of Laporte, Colorado, will receive the Michigan State University (MSU) College of Agriculture and Natural Resources (CANR) Distinguished Service Award at the March 11 ANR Awards Program.
The award honors individuals or partners who have made outstanding contributions to Michigan's agriculture and natural resources industries, and who possess high standards of integrity and character to positively reflect and enhance the prestige of the college.
VerCauteren has made an outstanding individual contribution to the management of Michigan's natural resources, and his record of scholarly accomplishments and service to the MSU Department of Fisheries and Wildlife speaks to his high standards of integrity and character.
Since 2004, Dr. VerCauteren has been the project leader and supervisory research wildlife biologist for the National Wildlife Research Center in Fort Collins, Colorado. In this role, his primary duties center on controlling or mitigating negative wildlife impacts on people. This passion led him to Michigan, where he has engaged in disease research since the early 2000s. His research interests include ungulate disease management (e.g., bovine tuberculosis in deer), invasive feral swine control and rabies control.
His scholarship is highly valued by wildlife and disease managers; he has published over 200 peer-reviewed papers, been cited over 6,000 times, and has won multiple awards for his publications.
He also has strong relationships with CANR stakeholders that support our research and engagement activities. For example, he has worked with the Michigan Department of Agriculture and Rural Development (MDARD), Michigan Department of Natural Resources (MDNR), and USDA Michigan Wildlife Services in the development of the Bovine Tuberculosis Risk Assist Program and the Bovine Tuberculosis Eradication Project.
Dr. VerCauteren serves as a trusted science ambassador to these important stakeholder groups, and his close affiliation with CANR advances our profile. He has led or co-led research that produced novel tools to combat bovine tuberculosis; with the assistance of MDARD and MDNR, several of these tools are currently being used on farms in the northeastern Lower Peninsula of Michigan.