Veterans show their seeds in action
Gardening provides many benefits to veterans by providing healthy food, a sense of self-reliance and the therapy of connecting with the land.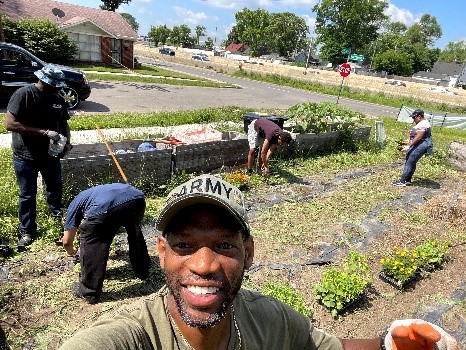 Gardening brings joy and health benefits to many Michiganders. This is especially true among veterans, hundreds of whom recently received free seeds as part of a SNAP Outreach for Veterans program giveaway. During the past year, over 40,000 lettuce, tomato, bell pepper and squash seeds were shared with veterans by Michigan State University Extension veteran outreach staff. According to Dr. Adam Ingrao, Army veteran and agricultural entomologist, "the seeds were filling a very important role in the lives of veterans by providing food, a sense of self-reliance, and the therapy of connecting with the land." This sentiment was confirmed by many recipients who shared their gratitude, stories, and pictures of their seeds in action.
Feedback from seed recipients showed that to plant a successful garden, knowledge of best practices was essential. This was learned through trial and error or by methodically following steps such as those listed in MSU Extension's vegetable gardening tip sheets, which detail when, where and how to plant a garden. Individuals could also explore Master Gardener program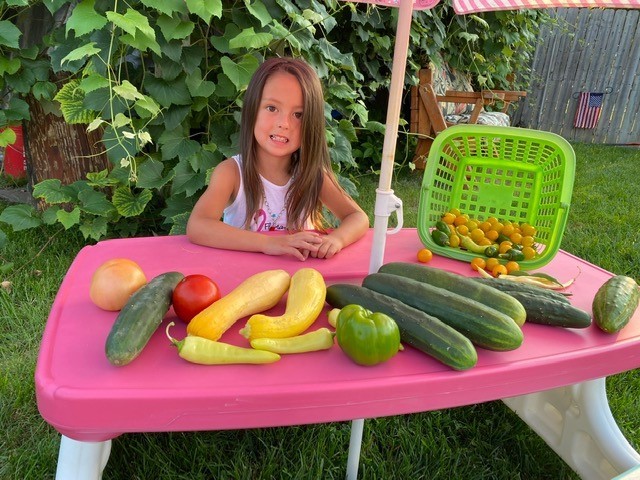 Care, discipline and attention to detail were also necessary to achieve successful gardens. The VA's Vantage Point notes that veterans typically develop skills such as "a strict adherence to rules and schedules, the ability to problem solve quickly and creatively, and a strong work ethic" during military service. These characteristics and skills were leveraged and resulted in a bounty of delicious and healthy produce.
The goal of sharing the seeds was to promote health and wellness through gardening. Fresh fruits and vegetables promote optimal health because they are high in nutrients and fiber. They also possess anti-inflammatory and antioxidant properties, which reduce the risk for heart attacks, strokes, and certain types of cancers. Individuals who grow their own food experience additional health benefits due to the time spent engaging in physical activity (tilling, planting, weeding, watering and harvesting), and the satisfaction of being out in nature.
Connecting with the land through gardening also provides numerous therapeutic and mental health benefits such as stress relief, mental clarity and feelings of reward. The VA adds that veterans involved in gardening or horticultural therapy tend to have reduced inflammation, lower levels of stress hormones, and increased mental well-being. According to Christopher Imler, MSU Extension's Veteran Therapy Garden project coordinator, "elements of horticulture therapy activity can include things like repetition in planting, activities with emphasis on attention to detail, and tasks that capture some measure of a metaphor for life – removing dead things so others can thrive." Veteran recipients shared that they loved growing produce from seed, enjoyed working together on gardening projects, and have relished the opportunity to share their harvest with their communities.
MSU Extension's veteran outreach staff have been honored to serve Michigan's veterans during the seed giveaway and will resume this initiative for the next growing season in 2022. If you or someone you know is a veteran, veteran family member, or veteran service provider, request free SNAP Outreach for Veterans program materials, using the online request form. To see more pictures of veterans' seeds in action, check out MSU Extension's veteran outreach Facebook page.