Village of Cassopolis is FIT for action
MSU Extension's First Impressions for Tourism (FIT) assessment program provides communities with valuable feedback that can be turned into action.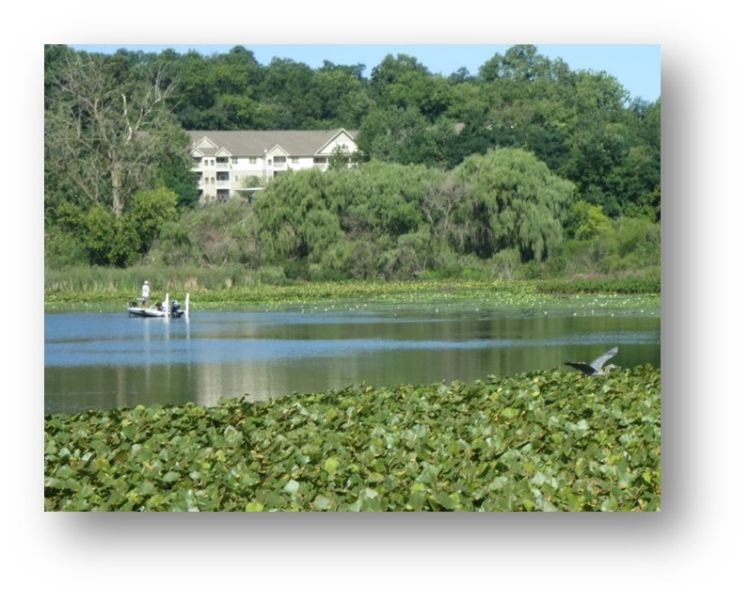 "The FIT program provided the opportunity for the Village of Cassopolis to create new relationships, reexamine our community assets, and highlighted unexplored avenues for continued growth. It is easy to lose sight of the many assets around you, but the FIT program reminded us to think about more than our two square miles and continue our mission to collaborate with all those around us. We are thankful that we were able to partner with the team at MSU Extension and the FIT Program and look forward to showcasing some of our teams projects to then in the future." - Village of Cassopolis Manager, Emilie LaGrow
The Village of Cassopolis, as with nearly all communities that complete Michigan State University Extension's First Impressions Tourism (FIT) assessment program, acted almost immediately on their results and feedback from their spring 2022 community forum. As part of the FIT program processes, MSU Extension educators have a follow up conversation with all communities to assess impacts and actions within a year of the community forum.
In spring 2023, FIT team members followed up with the Village of Cassopolis' community leadership team to ask them questions about the impact of the program on their community. That conversation is summarized below and highlights some of the many reasons for communities to participant in a FIT program.
What has changed in your community as a result of participating in FIT?
Members of the leadership team highlighted additional opportunities for the Cassopolis Chamber, which has propelled the Chamber to become more involved in the community compared to before the program. Comments at the FIT community forum in May 2022 also led to a Chamber website redevelopment.
The community has leaned into the high scores in their FIT assessment around being a friendly community. The Village Manager for Cassopolis, Emilie LaGrow, will often lead conversations that feature this high point about the community.
One member of the Cassopolis' community leadership team stated, "FIT is a very real part of the renaissance of this community. Because of all the things happening here, we are now hearing from folks (investors, the Governor, employers) interested in our community. This is kind of new!"
One community leader stated: "FIT brought folks together and helped spur a lot for the community."
Have any new collaborations spawned from being a FIT Community?
Community leadership identified a robust collaboration between the Village, Cass County, Midwest Energy & Communications, K&M Machine Fabricating, Village of Vandalia, and Diamond Lake Association which emerged for a non-motorized trail grant. This project will connect the Village to TK Lawless Park, a Cass County Park less than 10 miles from Village of Cassopolis TK Lawless was an asset highlighted in the FIT forum and report which motivated the collaboration on this project.
What improvements have or will be made to the Village of Cassopolis in regard to the built environment, recreation, beautification, and/or digital presence?
As part of the built environment, the need for improved signage was something the community learned about through the FIT process. As a result, additional signage is included in plans for a the new SMART Park According to community leaders, a Department of Natural Resources Spark grant in the amount of $1 million will go to support some of the improvements suggested via FIT results. Improvement like directional signage to the Cassopolis beach, other recreation opportunities, and parking that were suggested in the FIT results and are part of a second phase of Stone Lake Beach improvements being funded by the grant.
When asked about beautification efforts spawning as a result of the FIT program, the community team mentioned that they are working on improvements to the pathway under a viaduct that connects the Village of Cassopolis with Diamond Lake. Village Manager Emilie LaGrow stated the Village of Cassopolis "hired a muralist to do a piece there using grant dollars leftover from a previous project and that more murals are being planned in the downtown."
Feedback from the FIT program demonstrated to the Village was in dire need of an updated website. As a Redevelopment Ready Certified community, the Village secured $15,000 in technical assistance from Michigan Economic Development Corporation to update their website.
First Impressions Tourism (FIT) assessment program is a comprehensive community assessment conducted by unannounced visitors in a host community positioned to lead development based on their unique results. The overarching goal of the program is to support community economic development by facilitating the growth of local and regional tourism economy. More information can be found on the FIT Program website, including information on how your community can apply to become a future FIT participant.
Funding was provided by the Michigan Economic Development Corporation specifically for the Village of Cassopolis to participate in FIT.