Webinar on search engine optimization for farm and food businesses held April 20
Join us to learn simple practices to set up a website and other digital properties for success in the search results.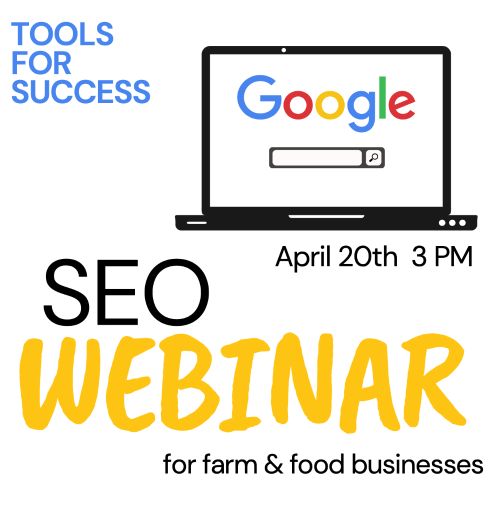 Is your farm or food business marketing, selling or advertising online? Online searches are one of the major ways potential customers find a business, whether they're searching for a business name, type or a specific product. Search engine optimization (SEO) can often seem mystifying for small business owners, but we're here to tell you there are simple practices you can learn to set up a website and other digital properties for success in the search results.
Local farms and food businesses are invited to join experts from Taste the Local Difference and Oneupweb to learn these SEO basics. You can ask questions, gather tips and tricks, and tackle this important piece of your marketing strategy to start capturing new customers from the search results.
This free webinar will be held Tuesday, April 20, 2021, at 3 p.m. via Zoom.
Register now for Intro to Search Engine Optimization Webinar
This event is brought to you through funding from Michigan State University Extension and the North Central Region Sustainable Agriculture Research and Education (SARE) Program. For more information about this webinar or Taste the Local Difference, contact Tricia Phelps. For information about SARE, contact Dean Baas or Adam Ingrao.
This work is supported by the Crop Protection and Pest Management Program 2017-70006-27175 from the USDA National Institute of Food and Agriculture. Any opinions, findings, conclusions or recommendations expressed in this publication are those of the author(s) and do not necessarily reflect the view of the U.S. Department of Agriculture.