What do youth need? MSU Extension hosts listening sessions and identifies desire for online interactions, hands on activities and more
In total, more than 500 stakeholders from across the Great Lakes state took part in 21 virtual listening sessions hosted by MSU Extension to help bring to light challenges faced by Michigan's youth in regards to COVID-19.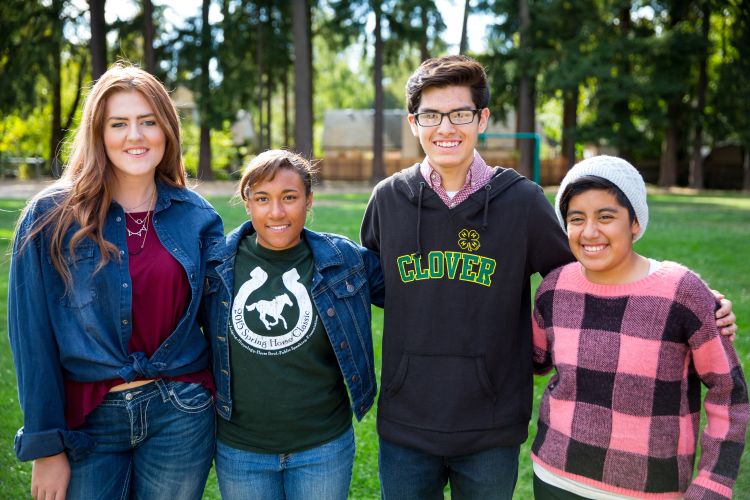 Since the COVID-19 outbreak in March, Michigan State University Extension has continued its educational mission by adapting programs to virtual formats for homebound Michiganders. Though plans for reopening Michigan are underway, the challenges of the COVID-19 pandemic are ever-present. To assess challenges faced by Michigan's youth, and learn how MSU Extension can best support youth and their parents, MSU Extension recently conducted listening sessions with individuals across Michigan.
In total, more than 500 stakeholders from across the Great Lakes state took part in 21 virtual listening sessions. From community agencies and schools, to caregivers and youth, the listening sessions were attended by diverse populations in every area of the state. Special care was taken to ensure representation of not only Michigan's vast geographic regions, but also minoritized youth.
Now with data in hand, MSU Extension will use the results to inform youth and parental programs.
Key findings
A resounding theme was the need for virtual programming. With many new, innovative online programs, MSU Extension will continue its robust online offerings for Michigan youth and parents via the Remote Learning and Resources site. These programs have received an overwhelming response, with hundreds of participants joining virtual offerings such as Adulting 101, yoga, animal science lessons and more.
The listening sessions also found that Michigan youth are craving ways to engage beyond the computer, with hands-on activities that address science, technology, arts and crafts identified as top priority. As an organization focused on experiential learning, MSU Extension will continue to dive into its deep archives of hands-on activities and share them weekly. It will also explore new programs and modes of reaching youth.
Among the most highly requested ways of delivering these hands-on activities in an alternate format were home learning kits. Participants recommended working with food distribution centers, schools and other community organizations to distribute the kits in already utilized channels. MSU Extension is eager to develop these strategies and welcomes community agencies and partners throughout Michigan who can provide support in making this initiative possible.
Additional needs identified in the listening sessions were the desire for more outdoor activities for families, mental health and coping resources for youth, and specific programming for minoritized populations. As a result of these sessions, MSU Extension is working to launch online mental health programming, additional outdoor education resources, and a LGBTQ 4-H group. Participants also noted that while highly valued, online programs did present difficulties for those without reliable internet access – a challenge that MSU Extension will continue to work around as much as possible.
Looking ahead
In the coming weeks, MSU Extension is continuing to solicit feedback from Michigan youth, families and stakeholders. Two Spanish listening sessions will take place on June 2; participants can register by contacting Veronica Quintino-Aranda at vquintin@msu.edu or 616-308-2075. Partners interested in learning more about community needs and how they can support those efforts can contact Darren Bagley at bagleyda@msu.edu.