Wizarding world of 4-H connects youth with similar interests
Over the past year, many have had to adapt to a new virtual reality. Kathryn Duffy found virtual 4-H clubs filled a void for her seventh-grade daughter, Maddie.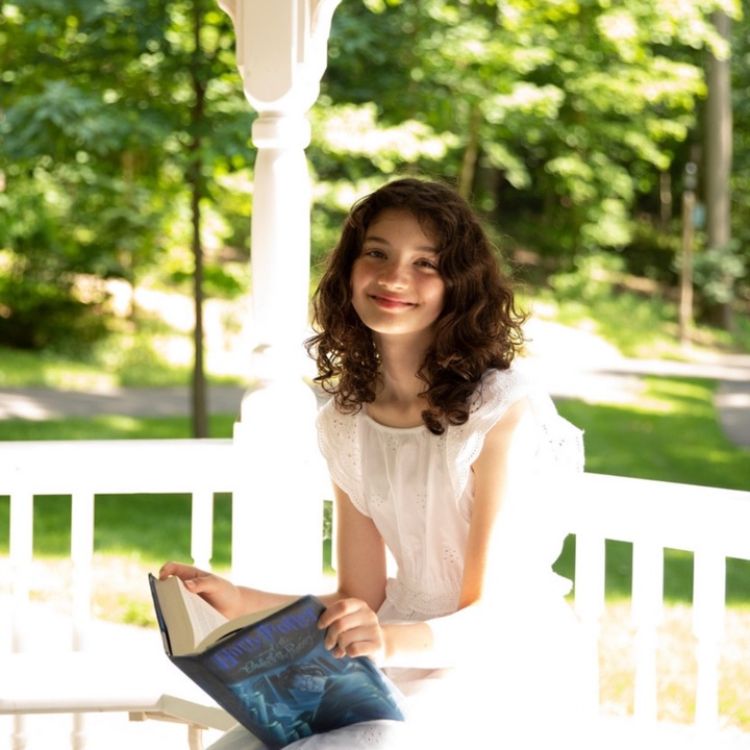 Over the past year, many have had to adapt to a new virtual reality. A reality where working or schooling from home, social distancing and virtual everything has become the norm. Often times this has included online meetings, school, family gatherings and even extracurricular activities, including 4-H.
When Michigan State University Extension made the difficult decision in spring 2020 to suspend all in-person activities for the foreseeable future, MSU Extension staff members swiftly adapted a variety of 4-H programs to be offered online. A majority of these offerings have been 4-H SPIN clubs, expanding 4-H to new audiences.
A 4-H SPIN club stands for a SPecial INterest club where five or more young people from at least two different families learn about a topic of interest together. Each club meets a minimum of six times, but not more than eight times within an eight-week period.
The topics covered can be anything of interest to the youth: nature, heritage arts, science, engineering, gardening, technology and more!
Kathryn Duffy found virtual 4-H clubs filled a void for her seventh-grade daughter, Maddie.
"I don't think I can begin to tell you what 4-H has done for Maddie over this past year," Duffy said.
The Duffys live outside of Philadelphia in a region that was impacted significantly by COVID-19. When the pandemic shut down her school on March 13, 2020, like many school-aged children, Maddie transitioned to virtual classes. She missed graduating from sixth grade and missed all of the fun year-end trips and activities.
And then the summer came. Maddie had been looking forward to a variety of summer day camps, but a majority were cancelled due to the pandemic. Although some summer opportunities opened with strict restrictions, Maddie still had to stay vigilant. As a pediatric stroke survivor, she has been extra cautious to minimize her exposure to COVID-19. An only child with an extremely social personality, Maddie needed something to fill her time in a fun but safe manner.
"She had been so excited about summer camp at the YMCA and the many other places I had scheduled her for, but of course it was shut down at the start of summer, and we weren't comfortable sending her once a few opened with lots of COVID restrictions. I told her that I was going to make sure she had an amazing summer despite everything. I was determined to keep her busy and give her an entire summer of fun and new experiences," her mom explained.
"I looked online for virtual camps, virtual activities, virtual museum classes, and, most importantly, virtual 4-H; and I started creating a summer schedule that had her involved with activities and interacting with kids from all over the country, and even Canada."
Most recently, Maddie participated in the Wizarding World of 4-H, an online Harry Potter book club led by MSU Extension 4-H program coordinators Katelyn Golembiewski, Macomb County, and Tonya Pell, Muskegon County. Through the club, participants read and discuss a Harry Potter book, quiz their wizard knowledge and complete hands-on activities and challenges.
"I'm not able to see my friends as much, but being able to login, being able to relate with other people, and being able to look forward to it is a bright light," Maddie said. "Also, I love 4-H!"
According to her mother, Maddie has read the book series a number of times and the characters in Harry Potter feel like friends to her.
"Returning to Harry Potter in the midst of the pandemic was like comfort food for Maddie. While the world seemed to suddenly be filled with people in masks and social distancing, six-foot stickers and hand sanitizer; returning to Harry Potter was just what she needed. Again, 4-H has come through for us when we needed it most," Kathryn Duffy said. "We are so thankful to have had some consistency for her. She has been enjoying being part of this group so much!"
Over the past year, Maddie has participated in virtual 4-H camps and activities all over the U.S. She met kids from Minnesota, Virginia, North Carolina, Michigan, Maryland, Georgia, Florida, Nebraska and New Jersey. She enjoyed seeing a girl come to class with her pet chicken and goat. She loved hearing the accents of the people in North Carolina and was amazed to hear that the people in Minnesota went snowshoeing for fun on the weekend. She also started writing to two pen pals from Japan through 4-H.
"Despite the fact that COVID had limited what she could physically do, she found that there were lots of kids going through the same experience as she was with the pandemic, and I think she felt less alone," her mom said.
The Wizarding World of 4-H was just one of hundreds of SPIN clubs offered throughout the COVID-19 pandemic. Additional 4-H SPIN clubs offered included Family Yoga, Trail Cameras 101, Pippins Pantry, 4-H Coding Weekend, 4-H Lego Master Builder, 4-H Minecraft, Wild Spartans Series, Babysitting, 4-H in the Kitchen Live, 4-H Poetry Pack, 4-H Hiking Spin Club, Origami, and much more! In total, 4-H SPIN clubs had nearly 11,000 participants, nearly half of which were non-4-H members.
"4-H SPIN clubs have provided a great way to keep youth engaged during the ongoing public health crisis," said Jacob DeDecker, state leader for Michigan 4-H. "Our nearly infinite number of programs meant that we had something for everyone and the short-term commitment allowed anyone to take part – even many people who were not previously engaged with 4-H."
To learn more about 4-H SPIN clubs and other virtual offerings for youth, visit canr.msu.edu/4h/events.